Average house price to hit £300,000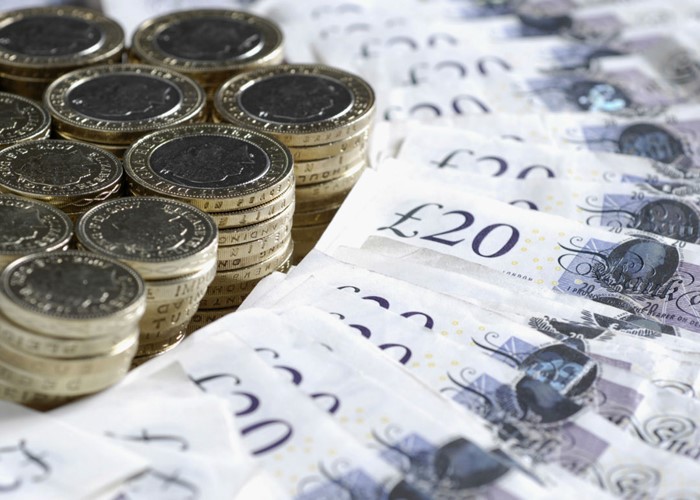 UK house prices could balloon by 30% because of the Government's 'reckless' Help to Buy scheme.
The average price of a home could shoot up from £233,000 to £300,000 if the Government's Help to Buy scheme succeeds.
That's according to a new report from leading economists at Fathom Consulting who warn this rapid price inflation could be seen as soon as 2015.
By the group's calculations the scheme could push up prices by almost 30% in two years.
The experts believe what is meant to help clear a blockage in the market could make things worse in the long run and reignite the housing market bubble.
What is Help to Buy?
The Help to Buy scheme was announced in the Budget earlier this year and has been designed to help people get on and move up the housing ladder with just a 5% deposit.
It means those struggling to save up the average deposit of £60,000 or those with a home struggling to move up the ladder because of remortgage problems like negative equity will get targeted help.
The scheme is split into two parts:
The Help to Buy Equity Loan allows first-time buyers as well as home movers to borrow 20% of the purchase price of a new-build property, interest-free, from the Government. This is providing the home costs under £600,000 and the borrower already has a 5% deposit. The loan is repayable once the home is sold and only remains interest-free for five years. It's already available and replaces a previous scheme called FirstBuy which only targeted first-time buyers. £3.5 billion of taxpayer money is being set aside for this part of the scheme.
The second half of the deal is the Help to Buy Mortgage Guarantee which will get going in January 2014. It aims to increase the amount of high loan-to-value mortgages available to both first-time buyers and home movers. The Government will provide lenders with a guarantee on these high risk loans similar to how the NewBuy scheme operates, but extended to home movers as well as first-time buyers.
The Government will provide £12 billion in guarantees to lenders to encourage these new deals enabling people to buy a new build or an existing property costing under £600,000 with a deposit of only 5%.
Reckless lending
But the two-tier scheme has been branded "reckless" by the former Bank of England economists that make up Fathom Consulting.
The group believes Help to Buy "uses public money to incentivise the banks to lend precisely to those individuals who, absent the scheme, would not and should not be offered credit".
It said that the fact many couldn't buy a property was "keeping a lid" on house prices which are on average about £233,000 according to Office for National Statistics (ONS) data. The think tank uses the ONS figures as it believes they are the most comprehensive measure of house prices. ONS figures show house prices are only around 4% below their pre-crisis peak.
The report calculates that if we have a return to "loose" conditions in the market similar to what we had at the pre-crisis peak with 100% mortgages and sub-prime lending, house price inflation could be 20% higher by the end of 2015.
And it appears there is some proof of the effect schemes can have on prices. Halifax recently revealed that new-build house prices have risen by 12% over the last five years while other homes experienced just a 9% rise. Halifax puts this rise down to schemes like NewBuy.
So instead of a policy to provide a short-term fix, the group has criticised the Help to Buy scheme as wielding the potential for longer term damage.
Andrew Brigden, a senior economist at Fathom, said: "Had we been asked to design a policy that would guarantee maximum damage to the UK's long-term growth prospects and its fragile credit rating, this would be it."
The result according to this think tank is another housing price bubble which will eventually burst and land us in the same or an even worse mess than before.
Fathom consulting aren't the only ones to highlight holes in the new scheme. The Office for Budget Responsibility (OBR) has also said that it could drive up house prices, while a Treasury Select Committee has said it "is very much a work in progress" and "may have unintended consequences". Read: Government's Help to Buy scheme slammed for more.
Being realistic
House prices are broadly flat at the moment so it is hard to envision any steep rises rocking the boat.
But as the past property boom has shown, it could well happen. House prices trebled over a decade and came crashing down in 2007.
The problem is that the increase of funds into the mortgage market isn't being met by an increase in the supply of homes. So as supply fails to keep pace with demand, house prices can only go up.
Also as the Government becomes a stakeholder in the mortgage market it has a vested interest to keep house prices up. The Treasury Select Comittee report said: "The mortgage guarantee scheme makes the Government an active player in the mortgage market and the committee is concerned that the Treasury now has a financial interest in maintaining house prices to limit losses to the taxpayer."
So there is a very real chance that Help to Buy will inflate house prices once again and cause another housing bubble.
But the scheme would have to be incredibly successful with strong demand to be able to push prices up by 30% and I am not sure that many people will go for it based on the take up levels of similar schemes like FirstBuy and NewBuy.
That said the fact that Help to Buy is open to those wanting to move onto a new home as well as first-time buyers will certainly have a significant impact.
Help to Buy is still being worked out by the Government but at the moment it looks like its success can only cause more problems.
More on buying a home:
Let-to-buy mortgages: what you need to know
Last-time buyers: top tips for the over-50s buying their final home
Be the first to comment
Do you want to comment on this article? You need to be signed in for this feature