The best cheap Mother's Day gift ideas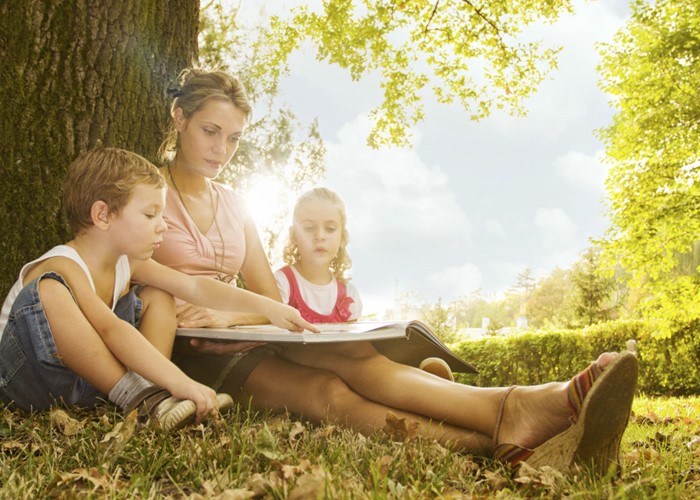 Take a look at our top present ideas to impress mum on her special day, without breaking the bank.
Can't figure out what to get your mum for Mother's Day? Here are a few ideas to get you started, none of which will cost you a fortune!
Homemade
Nothing shows you care more than a homemade gift, whatever the result!
Try your hand at cooking up a feast or some nice cakes to give to mum on the day. You can get some inspiration from our sister website loveFOOD.
Or if you're feeling really creative you could make a gift that she can treasure forever and show off to all her mum-friends.
How about a terranium that you can keep in a glass bowl or even put in a necklace.
If you're not so crafty, you could give her a personalised mug, photo book, phone case and more with the help of a site like Photobox.
A nicely thought out hamper of goodies always goes down well, too. Fill it with her favourite DVDs, CDs and treats to show off how much you know about her.
Gadgets
We all know mums are superheroes in disguise, but even they need their gadgets.
Get this cool hedgehog cheese grater which works wonders with cheese, vegetables and chocolate. It's only £9.99 from Firebox.
You could also try this telepen that can attach to a key ring for £5.95 from geniegadgets.com or pick up a selfie stick for a bargain £1.95 from red5
Get something back when you spend with a rewards credit card
Hobbies and interests
If all of the kids are grown up and out of the house, your mum's probably got a bit more time to take up or return to her own hobbies and interests.
For mums with the post-child wanderlust, a personalised scratch map (£14.99) is a great gift. Countries on the map are covered in a top layer of gold foil that she can peel off every time she visits a new destination.
And for those who like to stay a little closer to home (the garden, in this case), how about some gardening goodies? This Mother's Day seed card is only £4 from Not on The High Street and is an essential eco-friendly piece of kit for beginners and more experienced gardeners alike.
Is she craftier in the kitchen? Then a ceramic brie baker (£12.99) from Findmeagift or a cupcake decorating kit (£12.95) from Hummingbird might be the ideal gift for her.
Or if she's more athletic, you could try sportswear, equipment, gadgets or even some classes for her to try out.
Get something back when you spend with a rewards credit card
Afternoon tea
Treat your mum to an afternoon tea to get into her good books.
There are loads of places to try and the outing can cost as little as £9.37 per person.
You can find some unusual afternoon teas and brush up on the art of afternoon tea etiquette on loveFOOD.
Or for a personal touch (and to save a bit of money) you can create your own afternoon tea experience. You just need a cake stand and a tea pot set, plus some tea, little sandwiches and mini cake treats.
Scented candles
It seems like a small gift to mark the day, but if your mum tends not to spoil herself then a scented candle could be perfect.
If you're on a budget then go for the Yankee Candle. This brand also comes in a range of scents and for a 104g candle you pay just £8.99 for up to 40 hours of burn time.
Personalised gifts
There's nothing better than getting mum something personalised for her to show off and display around the home.
Lots of websites now offer a personalisation service. For example, get her favourite song lyrics framed for just £14.95 with free delivery.
Tickets
A present that your mum can look forward to is sure to earn you brownie points and getting tickets to something they might enjoy is a good way to go about it.
A night at the theatre doesn't have to cost the earth. lastminute.com has some top ticket offers at the moment: take Mum to go see Avenue Q or Footloose for £10 or Sh*t Faced Shakespeare for £13.50. Read our guide to getting cheap theatre tickets for more tips to help you save.
Alternatively, a trip to the cinema doesn't have to cost a fortune. Read How to get free and cheap cinema tickets to cut the cost of a trip to the pictures. It's also worth checking your local cinema for Mother's Day deals. The Tyneside Cinema is doing a buy one get one free offer on Mother's Day screenings so you can take her for free, for example.
Get something back when you spend with a rewards credit card
Gift vouchers
Mums tend not to spend a lot of money on themselves. So why not treat yours to a gift voucher at her favourite store so she hasn't got any choice but to!
Be wary though, with some retailers going into administration in recent years a gift card isn't always a safe bet. Read Gift cards that are safe from retailers going bust to see which are protected.
Experience gift vouchers are a popular gift for Mother's Day. Virgin Experience Days has up to 75% off days out and gifts including photoshoots, keepsakes and a brewery tour for under £15.
Alternatively you could give a voucher that doesn't hold a monetary value but offers your time instead.
Get something back when you spend with a rewards credit card
This article has been updated
More on saving money:
Shopping hacks to save EVEN MORE at Aldi
Surprising things you can get from your council FOR FREE
How 'wombling' could save you big money
Be the first to comment
Do you want to comment on this article? You need to be signed in for this feature