Quidco's ClickSnap supermarket shopping tool reviewed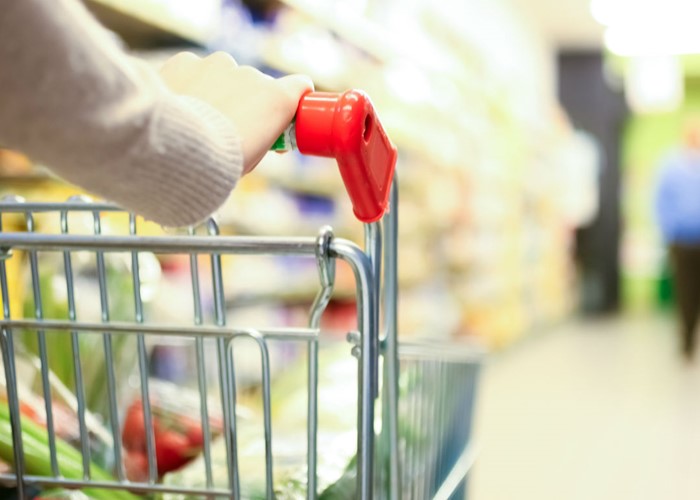 Fancy earning cashback on your grocery shopping? Quidco has now launched its ClickSnap tool, allowing you to do just that. Is it any good? And how does it compare to Top Cashback's Snap & Save tool?
The nation's two biggest cashback websites, Top Cashback and Quidco, have each launched supermarket cashback tools in recent weeks.
Last week I gave Top Cashback's Snap & Go a test run; this week it's the turn of Quidco's Clicksnap service.
On the surface, the two are very similar. But in practice there are some important differences.
How Clicksnap works
Clicksnap offers cashback on selected items that you buy from certain supermarkets online or in-store. The supermarkets involved are: Tesco, Asda, Sainsbury's, Waitrose, Ocado (online only) and Morrisons (in-store only).
Cashback is offered on specific branded items on sale in those stores. Below are the current deals:
John West Tuna 4x160g/185g (£1 cashback)
Mr Kipling slices six-pack (50p cashback)
Tropicana Trop50 1lt (buy two, get 50p cashback)
Walkers crisps 12-pack (60p cashback)
Petits Filous six-pack (buy two, get 50p cashback)
Quaker, Oat So Simple pot and Tropicana 330ml (buy two, get 50p cashback)
Ginsters slice 180g/187.5g (50p cashback)
Ambrosia Devon custard 500g (buy two, get 50p cashback)
Doritos 225g and dip 300g (buy two, get 80p cashback)
Birds Eye crispy chicken dippers 42 piece (£1 cashback)
Wrigley Extra five-pack (40p cashback)
Lurpak Spreadable 1kg (£1.25 cashback)
Cadbury Dairy Milk 120g (buy two, get 70p cashback)
Ambrosia Devon custard 1kg (30p cashback)
Weetabix 24-pack (50p cashback)
Mr Kipling Mississipi mud pies/banoffie slices (30p cashback)
Hovis sliced bread (30p cashback)
Coke 500ml (25p cashback)
Coke 24/30x330ml (buy two, get £2 cashback)
Coke 2lt bottle (35p cashback)
Schweppes lemonade 2lt bottle (35p cashback)
Fanta 2lt bottle (35p cashback)
Lilt/Sprite/Dr Peppers/Fanta Twist/Fanta 500ml (25p cashback)
Cravendale Milk 2lt (30p cashback)
Birra Moretti/Sol/Tiger four-pack and Foster's Gold six-pack (buy two, get £2 cashback)
Foster's/Kronenbourg/Strongbow/John Smith's four-pack cans (£1 cashback)
Heineken four-pack bottles (£1 cashback)
Foster's/Strongbow/John Smith's 12/15-pack cans (buy two, get £5 cashback)
Heineken/Kronenbourg 12/15-pack bottles (buy two, get £5 cashback)
Bulmers cider 568ml bottle (buy two, get £1)
Bulmers cider 568ml bottle six-packs and eight-packs (£2 cashback)
Foster's/Heineken/Tiger Beer/Newcastle Brown Ale/Foster's Gold large bottles (buy three, get £1.50 cashback)
Andrex toilet tissue nine roll (£1.50 cashback)
Macleans Whitening and Maclean White & Shine 100ml (buy two, get 50p cashback)
Sensodyne toothpaste 100ml/75ml (buy three, get £1 cashback)
Aquafresh Extreme Clean whitening & pure breath 100ml (buy two, get 50p cashback)
Sanex deodorant 250ml (50p cashback)
Johnson's baby lotion 300ml (50p cashback)
Dove bodywash 500ml (50p cashback)
Dettol anti-bacterial cleaner 500ml (50p cashback)
Each offer is in place for a three-week cycle. During that period you can redeem an offer up to three times.
If you're shopping online, just go via the ClickSnap section of the Quidco website and your transaction will be automatically monitored. If you're shopping in-store, you'll need to take a picture of your receipt and upload it to the site. You can upload up to four pictures of the receipt to ensure that none of the important information is missed.
Once your purchases have been tracked, they should appear in your Quidco account within seven days.
The cashback deals on offer
The first thing to note are the deals themselves. Quidco has a vastly bigger range of items that you can collect cashback on than Top Cashback. And the fact that you can collect cashback on them more than once makes it an even more compelling proposition.
In contrast, Top Cashback pays money back on just 11 items, and those items change on a weekly basis. So while last week I saw quite a few things that are regularly part of our weekly shop, this week that's not really the case. You can see the current line-up of Snap & Save cashback deals on the Top Cashback site.
Of course, it may be that none of the items on the Quidco list ever feature on your weekly shop, in which case quantity means nothing. But personally I like that there are so many deals on things I regularly buy.
There's also the actual supermarkets involved to consider. Quidco does not offer cashback at the Co-operative, M&S Food or Iceland, as Top Cashback does. But then Top Cashback doesn't pay cashback on food shopping at Ocado, as Quidco does. So the right tool for you will depend on where you are buying your groceries.
The tools in practice
Quidco trumpets the fact that as its ClickSnap service isn't solely on an app, it's open to everyone, no matter what mobile phone they use. And that's absolutely true. But given it already has an app – and a really good one at that – it's disappointing that it isn't available on there.
Taking photos of my receipt on my phone, plugging my phone into my computer, moving those photos over and then uploading them to the Quidco site is a little more long-winded than it needs to be. Quidco has told me that the tool will soon be added to its app though.
That said I really like the fact that you specify what cashback deals you believe you qualify for when uploading the photos.
I did like the Top Cashback app and found it very easy to use, though it wasn't clear that you have to submit an image for each item you want to claim cashback for.
Getting paid
It's a couple of days now since I submitted my receipt to Quidco's ClickSnap and I haven't heard anything yet, though Quidco does say it can take up to 14 days. I'll update this article once it is paid.
As for Top Cashback, I received my cashback in stages because of the confusion about submitting an image for each individual item you want to claim cashback for. That said, a week later and the money is in my account ready for withdrawal, so I can't complain.
Is it worth it?
Overall then I think both tools are pretty good. In fact if you combined Quidco's deals with the ease of uploading images through TopCashback's app, you'd have pretty much the perfect grocery cashback tool!
But is it worth the effort? After all, it's only a couple of quid in cashback we are realistically talking about.
Personally, I think it's great. But then I haven't changed my shopping habits at all to benefit. If you always avoid branded products or shop at supermarkets that aren't involved (the likes of Aldi and Lidl) then chances are these tools are a waste of time. But if you don't, for the sake of taking a couple of quick pictures on your mobile, I think it's worth it.
What about you? Will you be giving either of these tools a try? Or is it a waste of effort? Let us know your thoughts in the Comment box below.
More on cashback
Be the first to comment
Do you want to comment on this article? You need to be signed in for this feature