HSBC launches cheapest ever two-year fixed rate mortgage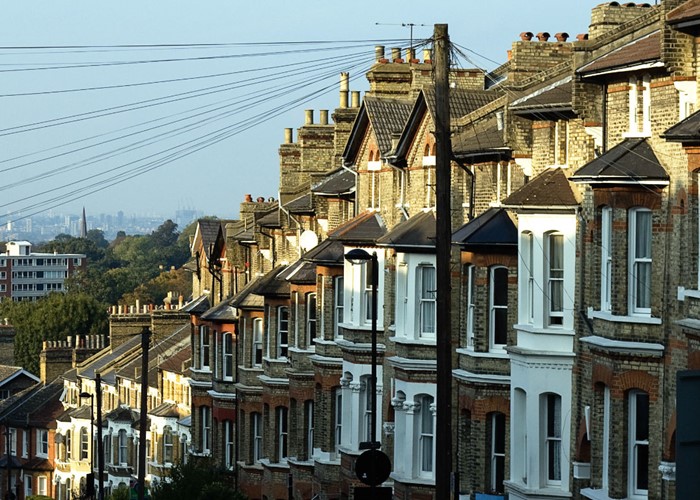 HSBC has launched a two-year fixed rate mortgage with an interest rate of just 1.98% - the cheapest ever in the UK! But there's a costly catch...
HSBC has thrown down the gauntlet to its rivals by launching the lowest two-year fixed rate ever seen in the UK mortgage market.
In fact it's not just the cheapest two-year fixed rate - it's the cheapest fixed rate mortgage of any kind, ever! The mortgage comes with an interest rate of just 1.98% and an arrangement fee of £1,999. It's available to borrowers with a 40% deposit, but you won't be able to borrow more than £250,000.
So not only is this mortgage only for the most low-risk of borrowers, it's also not going to be much use for those buying large properties (or any properties at all in central London!)
Gimmick or gimme?
While this record-low rate has been welcomed by many mortgage pundits, others have dismissed it as a gimmick.
This is because HSBC has cut a mere 0.01% from its previous two-year fixed rate of 1.99%, which ran from September to November 2009 before being briefly revived in March 2010. After Abbey and Tesco Bank both launched sub-2% mortgage rates in late 2012, HSBC re-launched its 1.99% fix last November, before shaving it to 1.98%.
Some mortgage brokers have dismissed the move as a gimmick and an attempt to get media coverage as the rate is only slightly better than its nearest rivals. Though it's worth bearing in mind that brokers have never been big fans of HSBC mortgage, since the lender only deals with borrowers direct, cutting advisers out of the deal.
While I broadly agree with the sceptics, every little helps. Even a tiny cut of 0.01% still saves £25 a year on an interest-only mortgage of £250,000. Better a rate cut than a rate rise for borrowers!
How the HSBC mortgage compares
To find out just how ground-breaking HSBC's history-making mortgage is, I used Lovemoney's mortgage service to weigh it up against similar home loans. Here's the current table of Best Buy two-year, fixed-rate deals for borrowers armed with a 40% deposit:
The important point to note is that HSBC's record-breaking rate can easily be beaten, because it comes with such a hefty fee attached.
Almost all borrowers would be better off going to the Chelsea BS or Yorkshire BS (Yorkshire BS owns Chelsea BS), because of their £995 fee. Put simply, saving over £1,000 in fees more than makes up from the extra 0.01% that these two building societies charge over HSBC's 1.98% deal.
Fab five-year fixes
One problem with choosing a two-year fix is that your follow-on rate in 2015 will surely be considerably higher than today's basement fixed rates. Such a steep rate leap can cause 'payment shock', whereby borrowers struggle to adjust to higher monthly repayments following the expiry of a special-rate deal.
Personally, if I were to fix right now, I'd opt for a five-year fixed rate. This would give the certainty of low, fixed monthly repayments for the next 60 months. Here are three of the best five-year fixed rates currently on offer, all of which require a minimum deposit of 40%:
Obviously, the clear winner for five-year fixes is the Post Office, thanks to its table-topping rate of 2.74% a year, combined with a sub-£1,000 fee. Again, HSBC's fee is more than twice as high, making its headline mortgage rate look deceptively cheap.
Yet again, this shows how vital it is for borrowers to look beyond eye-catching headline mortgage rates by carefully checking the small print for other costs. Otherwise, high fees could turn your low rate into an expensive mistake!
Use lovemoney.com's innovative new mortgage tool now to find the best mortgage for you online
At lovemoney.com, you can research all the best deals yourself using our online mortgage service, or speak directly to a whole-of-market, fee-free lovemoney.com broker. Call 0800 804 8045 or email mortgages@lovemoney.com for more help.
This article aims to give information, not advice. Always do your own research and/or seek out advice from an FSA-regulated broker (such as one of our brokers here at lovemoney.com), before acting on anything contained in this article.
Finally, we tend to only give the initial rate of a deal in our articles, but any deal which lasts for a shorter period than your mortgage term may revert to the lender's standard variable rate or a tracker rate when the deal ends. Before you take out a deal, you should always try to find out from your lender what its standard variable rate is and how it will be determined in the future. Make sure you take all this information into account when comparing different deals.
Your home or property may be repossessed if you do not keep up repayments on your mortgage.
More on mortgages:
Be the first to comment
Do you want to comment on this article? You need to be signed in for this feature