Cut the cost of going to work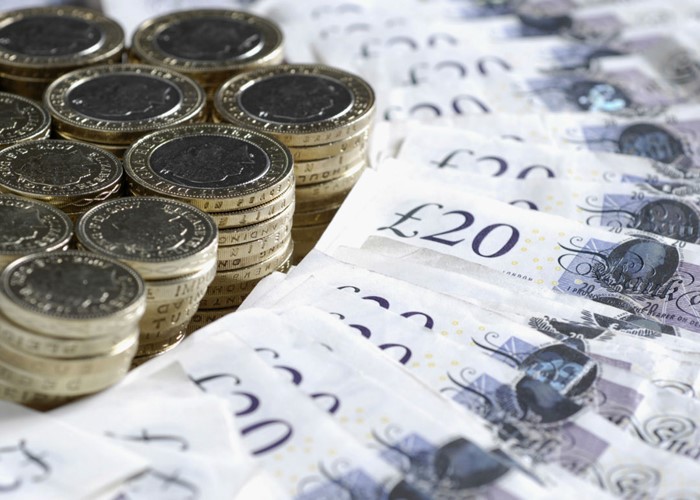 Once you've landed a job, make sure you don't spend all your wages on it.
We go to work to earn a living, but UK workers are now spending £66.9 billion every year just on getting into the office.
This works out at 12% of an annual salary and includes average costs such as: £592 a year on childcare, £782 on public transport, £410 on food and drink and £18 on stationery.
Geographically, Londoners are hardest hit with workers spending an average of £3,561 on their jobs while those in the West Midlands have the cheapest outgoings of £1,668, according to research from Santander.
The cost of getting to work
A full breakdown of how much it's costing us to get to work can be seen in the table below, with transport, childcare and food and drink coming out top.
| | | | |
| --- | --- | --- | --- |
| Expenditure | Average spent per year | Average spent by full-time workers | Average spent by part-time workers |
| Private car | £927 | £1,020 | £690 |
| Public transport | £782 | £866 | £528 |
| Childcare | £592 | £592 | £605 |
| Food and drink | £410 | £456 | £264 |
| Personal grooming | £153 | £163 | £132 |
| Phone bills | £142 | £154 | £115 |
| Work clothes | £83 | £90 | £66 |
| Money spent on colleagues and clients | £77 | £78 | £74 |
| Computer equipment | £27 | £27 | £28 |
| Stationery | £18 | £17 | £21 |
Instead of blindly paying out for these things, there are ways to save money and cut your outgoings.
Travel

Travelling to work is something most people can't avoid. Our article on cutting the cost of your commute is stacked full of ways to reduce your spending on public transport.
If you drive, it's also possible to cut your costs. Our article on the cost of driving compared to getting public transport will show you the ways drivers can save money.

Childcare
The extortionate cost of childcare repeatedly hits the headlines. 18% of workers with kids are now paying out an average of £3,632 each year.
Utilising friends and family is a major way to lower childcare costs. However, if the person isn't related to the child and is looking after your child for more than two hours a day before 6pm, they should be registered as a child minder, under the Childcare Act.
Parents with children also qualify for Child Benefit, although the amount has recently changed for couples where one worker earns more than £50,000. Our article explains exactly how much each parent can claim.
Holiday and after-school clubs – organised by local councils – are a good way to keep your children entertained in the working day and schemes should be listed on the Gov.uk website.
There are also handy websites such as Nanny Share whereby different parents share the same nanny and split the costs.
Food and drink
The obvious one here is making a packed lunch every day, which requires organisation but will save you money. A regular trip to Pret a Manger (or any other sandiwch chain for that matter) could cost £5 a day, which easily adds up to more than £100 in a month.
Before you buy your food make sure you read our piece on saving money on your food shopping.
And don't fall for supermarkets' tricks to con you into spending more.
Using vouchers when eating out and taking advantage of Happy Hours will also lower costs. There are often discounts available during the week and new restaurants will usually have opening discounts.
Phone bills
We're spending an average of £142 on our phone bills for work per year. Making sure you get work-related calls done in working hours is the obvious way to cut costs here, but it isn't always possible.
If you have to eat into your own time, it's important to make sure you have the cheapest phone contract available. Shopping around for the best deal and making sure the contract you have meets your needs is a start.
Our article on the cheapest way to get a new smartphone lists several options for grabbing a bargain.
Clothes
How much you spend on your work clothes depends on what you do. If you're being asked to wear a uniform, most companies will provide this for free or at a discounted rate. Office workers may be required to dress smartly and this will involve spending more as the clothes are probably not the kind of thing you'd wear at the weekend.
Therefore, look out for discounts and money-off sales where you don't have to buy things full price. Using the internet and sites like eBay and Gumtree, is a good way to pick up discounted clothes along with raiding your local charity shop.
If you're feeling really thrifty you could even try making your own clothes and our article explains how to start.
Spending money on colleagues and clients
At times it's impossible to get out of this one, but it is possible to do without looking like the office scrooge. At Christmas for example, a Secret Santa is a good way to cut the amount you're spending along with a blanket ban on giving out birthday presents.
Computer costs
Buying your own computer is always going to be costly, but the brand and make you buy will affect how much you spend. The choices are endless from Apple to Dell and a PC to a tablet so it's important to shop around before you buy something.
If your computer is for work, it's worth asking your employer if it will contribute to the costs. Second-hand goods are also an option, but make sure you receive all the original paperwork with any item you buy.
You could also buy a refurbished model. These could be ex-display models or those with aesthetic faults and most retailers offer them at a greatly reduced price.
Stationery
Pens, paper, notebooks and paperclips should be available through your employer for free if you're using them for work purposes. If not, make sure you keep an eye out for discounts and if you use a lot explore the option of bulk buying. The internet is full of bulk-buy shops where you can order a job lot of pens, for example, at a discounted price.
Encouraging sending emails, rather than letters, and avoiding printing where possible will also save on printing and ink costs.
How you can save even more money
Cashback websites are a great way to save money on just about anything. Type in the product you're after in the search box on websites such as Quidco or Top Cashback and a list will appear with possible discounts.
On the subject of cashback, credit cards are also a way to earn, such as the Barclaycard Cashback card which pays 6% cashback in the first six months (capped at £120). For a full guide, check out The best cashback credit cards
More on saving money:
How much money will I save by quitting smoking?
How to get a bargain hotel room
How wombling can save you money at the supermarket
Be the first to comment
Do you want to comment on this article? You need to be signed in for this feature