The best cashback deals on the January sales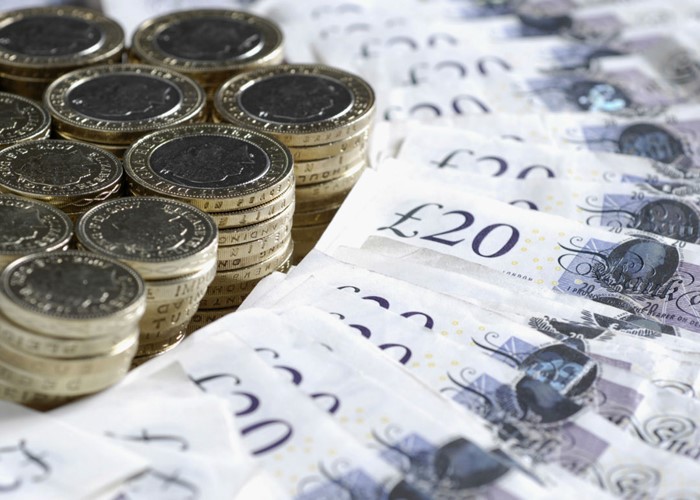 With the January sales in full swing, we look at the best cashback deals this week from Quidco and TopCashback.
If you're after a bargain in the January sales, don't forget to check whether you can get some cashback on your spending first. Each week in January we'll bring you the best exclusive cashback deals from the nation's two biggest cashback sites, Quidco and TopCashback.
How cashback websites work
Shop via the tracked links on the cashback site and you'll receive a percentage of the money you spend at the retailer back in the form of cashback.
Let's take an example. I know that I want to do some shopping online at Next. Rather than go straight to Next's website, I go to my cashback website of choice and see if they have a deal with Next. Let's say that this cashback website has a 5% cashback deal. By following the link to the Next website from my cashback website, my spending is tracked.
So if I spend £100, I'll get 5% (£5 in this instance) back in the form of cashback.
The top January sales cashback deals from Quidco this week
Online
Boden: 7% cashback plus 10% off code (expires 24th January)
Lastminute.com: Record 17% cashback on hotels (expires 27th January)
Now TV: £4 cashback for a 30-day trial (expires 27th January)
Phones4U: £100 cashback on all iPhone 5 contracts (expires 27th January)
Sky: £100 M&S voucher plus up to £195 cashback (expires 24th January)
Viking: Earn up to 15% cashback (expires 27th January)
Virgin Holidays: Record rate 5.5% cashback (expires 27th January)
Virgin Media: £10 off on Collections for six months plus £161.50 cashback (HURRY expires midnight tonight)
Weight Watchers: Sign up for free and save £33.90 with our code plus £30 cashback (expires 27th January)
In-store cashback
Austin Reed: 5.4%
Cineworld: 4.5%
Country Casuals: 4.5%
Debenhams: 2%
Direct Golf UK: 1.35%
Feather & Black: 2.25%
Halfords: 4.5%
H.Samuel: 4.8%
Viyella: 4.5%
Vodafone: 3.6%
Mobile app offers
Earn money just for checking into your favourite high street shops on your Android or iPhone with the Quidco app. Plus these great offers:
HSS Hire: £10 off when you spend £40 or more
Joy: £5 off in-store when you spend over £50
La Tasca: 20% off your food bill
MenKind: 10% off any purchase in-store (expires 28th February)
Vodafone: 3.6% cashback in-store with mobile app
The top January sales cashback deals from TopCashback this week
Argos: 3.03% cashback on all technology purchases (expires 24th January)
Asda Direct: 5.05% cashback on all baby, home and outdoor purchases (expires 1st February)
Beauty Expert: 10.1% cashback on all online purchases and 6.06% cashback on all health electrical purchases, plus £10 off when you spend £75 with promotional voucher code (expires 27th January)
Ebuyer: Save up to 50% on selected items plus up to 15.15% cashback (expires 27th January)
Expedia: 5.05% cashback on all ePackage bookings (expires 27th January)
Figleaves: Up to 50% off on selected items plus 2.02% cashback on all online purchases. Also save 20% with promotional voucher code (expires 27th January)
Game: 5.05% cashback on software purchases and 1.51% cashback on all hardware purchases (expires 27th January)
Great Magazines: £9.09 cashback for orders over £5 plus save an extra 10% off all orders over £40 with promotional voucher code (expires 27th January)
Joules: 7.07% cashback on all online purchases plus £20 off purchases over £100 with promotional voucher code (expires 27th January)
Laura Ashley: Up to 70% off selected fashion items plus 8.08% cashback on all online purchases (expires 27th January)
Lowcostholidays.com: Up to 50% off selected holidays plus 4.04% cashback on all package holiday bookings and flight & accommodation purchases (expires 27th January)
Matalan: 8.08% cashback on all online purchases (expires 27th January)
The Body Shop: Up to 70% off selected items plus 16.16% cashback on all online purchases (expires 27th January)
Tesco Direct: Up to 50% off selected home and furniture items plus 4.04% cashback on all online Tesco Direct purchases (expires 27th January)
The Jewel Hut: Up to 50% off selected items plus 13.13% cashback on all online purchases (expires 27th January)
Zavvi: 5.05% cashback on all games purchases plus spend over £75 and get free next day delivery with promotional voucher code (expires 27th January)
More on shopping:
Online
Boden: 7% cashback plus 10% off code (expires 24th January)
Lastminute.com: Record 17% cashback on hotels (expires 27th January)
Now TV: £4 cashback for a 30-day trial (expires 27th January)
Phones4U: £100 cashback on all iPhone 5 contracts (expires 27th January)
Sky: £100 M&S voucher plus up to £195 cashback (expires 24th January)
Viking: Earn up to 15% cashback (expires 27th January)
Virgin Holidays: Record rate 5.5% cashback (expires 27th January)
Virgin Media: £10 off on Collections for six months plus £161.50 cashback (HURRY expires midnight tonight)
Weight Watchers: Sign up for free and save £33.90 with our code plus £30 cashback (expires 27th January)
In-store cashback
Austin Reed 5.4%
Cineworld 4.5%
Country Casuals 4.5%
Debenhams 2%
Direct Golf UK 1.35%
Feather & Black 2.25%
Halfords 4.5%
H.Samuel 4.8%
Viyella 4.5%
Vodafone 3.6%
Mobile app offers
Earn money just for checking into your favourite high street shops on your Android or iPhone with the Quidco app. Plus these great offers:
HSS Hire: £10 off when you spend £40 or more
Joy: £5 off in-store when you spend over £50
La Tasca: 20% off your food bill
MenKind: 10% off any purchase in-store (expires 28th February)
Vodafone: 3.6% cashback in-store with mobile app
The top January sales cashback deals from TopCashback this week
Argos: 3.03% cashback on all technology purchases (expires 24th January)
Asda Direct: 5.05% cashback on all baby, home and outdoor purchases (expires 1st February)
Beauty Expert: 10.1% cashback on all online purchases and 6.06% cashback on all health electrical purchases, plus £10 off when you spend £75 with promotional voucher code (expires 27th January)
Ebuyer: Save up to 50% on selected items plus up to 15.15% cashback (expires 27th January)
Expedia: 5.05% cashback on all ePackage bookings (expires 27th January)
Figleaves: Up to 50% off on selected items plus 2.02% cashback on all online purchases. Also save 20% with promotional voucher code (expires 27th January)
Game: 5.05% cashback on software purchases and 1.51% cashback on all hardware purchases (expires 27th January)
Great Magazines: £9.09 cashback for orders over £5 plus save an extra 10% off all orders over £40 with promotional voucher code (expires 27th January)
Joules: 7.07% cashback on all online purchases plus £20 off purchases over £100 with promotional voucher code (expires 27th January)
Laura Ashley: Up to 70% off selected fashion items plus 8.08% cashback on all online purchases (expires 27th January)
Lowcostholidays.com: Up to 50% off selected holidays plus 4.04% cashback on all package holiday bookings and flight & accommodation purchases (expires 27th January)
Matalan: 8.08% cashback on all online purchases (expires 27th January)
The Body Shop: Up to 70% off selected items plus 16.16% cashback on all online purchases (expires 27th January)
Tesco Direct: Up to 50% off selected home and furniture items plus 4.04% cashback on all online Tesco Direct purchases (expires 27th January)
The Jewel Hut: Up to 50% off selected items plus 13.13% cashback on all online purchases (expires 27th January)
Zavvi: 5.05% cashback on all games purchases plus spend over £75 and get free next day delivery with promotional voucher code (expires 27th January)
Be the first to comment
Do you want to comment on this article? You need to be signed in for this feature