£1,000 cashback mortgages to tempt first-time buyers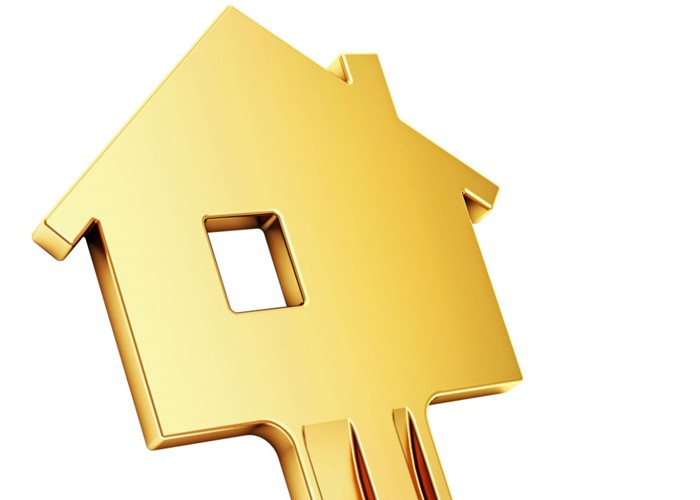 Two lenders have launched mortgages boasting cashback deals this month. Are they any good?
Buying your first home is not just expensive, it's excruciatingly expensive.
Not only do you have the big costs that take years to save for – like your deposit and your Stamp Duty – you also face all the other expenses, such as the survey, the legal fees, the mortgage arrangement fee and removals costs to name a few.
It's no wonder that many first-timers rely on second-hand furniture, and put up with the strange colour schemes of the previous owners for longer than they would prefer to. There is very often nothing left in the pot for redecorating.
That's why cashback mortgages are so appealing to those making their first step onto the property ladder. Getting a lump sum cash payment on completion can be really useful – it could pay for your new sofa for example, or simply prevent you from going overdrawn after the deluge of purchasing payments have left your account.
And this month two cracking cashback deals have been launched by sister lenders, Yorkshire Building Society (YBS) and Chelsea Building Society – offering £1,000 and £500 cashback respectively.
What are the deals?
Earlier this month YBS announced it was offering £1,000 cashback to first-time buyers to ease the cost of getting on the property ladder.
The cashback is available on the lender's range of fee-free mortgages, specifically for first-time buyers, which come with no mortgage fee plus a free valuation, and are available up to 85% and 90% of the property's value.
Its headline deal in this range is an attractive two-year fixed rate up to 85% loan-to-value, priced at 4.19%. This comes with no fee, a free valuation and £1,000 cashback. In other words it offers a cost-free way onto the housing ladder, as well as the £1,000 sweetener.
First-time buyers don't have to go for the fee-free range, and can choose from the Society's core mortgage range too. The lender has also reduced some of these rates, including a 3.94% two-year fixed rate at 90% LTV, with £995 fee.
Sister lender Chelsea Building Society has also launched a cashback deal today, offering £500 on some of its two-year fixed rate mortgages, including a 90% loan-to-value deal for first-time buyers.
Cashback is clearly very appealing to a first-time buyer, but it's important not to be overly swayed by the thought of some ready cash on completion.
Shop around
While every homebuyer would happily accept cashback on completion, remember that £500 or even £1,000 is not a massive amount in terms of a mortgage. For example, if you take out a £150,000 repayment mortgage at a rate of 4.5%, you can expect to pay your lender over £20,000 in the first two years alone.
What is more important is the overall cost of your mortgage, and that includes the monthly repayments, any fees, whether or not you get a free valuation or legals, and any cashback offers.
You need to work out the total cost of the mortgage over a set period that is relevant to you. That might be two years in the case of a two-year fix for example, or five years for a longer introductory deal. A mortgage broker can help you work out this total cost, or you can use Lovemoney's mortgage tool to do it yourself.
In some cases, deals without a cashback offer will actually work out cheaper than those with one, when every cost and incentive is taken into account. However, the best mortgage for you isn't always based purely on the numbers.
Your circumstances could mean that a shot of cash on completion would be extremely beneficial, even if that means your ongoing costs and the total cost is a bit higher. It's horses for courses when it comes to which mortgage is best for you, as we all have very difficult needs and preferences.
Yorkshire Building Society's headline cashback deal – a two-year fix at 4.19% with no fee and £1,000 cashback – is a very competitive mortgage in anyone's book.
Cheaper two-year fixed rates are available to those with a 15% deposit (see table below) but they tend to come with expensive fees, and without the £1,000 sweetener. It depends on your level of borrowing as to which combination will be the cheapest for your needs.
Whether you want a cashback mortgage, a fee-free deal or a low rate homeloan, there are some really attractive mortgage deals on the market right now. Below are some of the best:
Top FTB deals
| | | | | |
| --- | --- | --- | --- | --- |
| LENDER | TYPE OF DEAL | RATE | FEE | MAX LTV |
| | Three-year discount | 3.24% | £995 | 85% |
| | Three-year tracker | 3.39% | £795 | 85% |
| | Two-year fix | 3.49% | £999 | 85% |
| | Two-year tracker | 3.59% | £995 | 85% |
| | Two-year discount | 3.84% | £999 | 90% |
| | Two-year fix | 3.89% | £1,495 | 90% |
| | Two-year fix | 3.94% | £995 | 90% |
| | Two-year fix | 3.99% | Fee-free | 90% |
| | Two-year fix | 4.19% | Fee-free plus £1,000 cashback | 85% |
| | Two-year fix | 4.19% | £895 plus £500 cashback | 90% |
| | Three-year discount | 4.29% | £299 | 90% |
| | Two-year fix | 4.49% | Fee-free | 85% |
| | Two-year fix | 4.64% | Fee-free plus £1,000 cashback | 90% |
| | Five-year fix | 4.69% | £899 | 90% |
| | Five-year fix | 4.79% | Fee-free | 90% |
| | Term tracker | 4.89% | £999 | 90% |
| | Term tracker | 4.49% | Fee-free | 85% |
| | Term tracker | 4.79% | Fee-free | 90% |
Use lovemoney.com's innovative new mortgage tool now to find the best mortgage for you online
At lovemoney.com, you can research all the best deals yourself using our online mortgage service, or speak directly to a whole-of-market, fee-free lovemoney.com broker. Call 0800 804 8045 or email mortgages@lovemoney.com for more help.
This article aims to give information, not advice. Always do your own research and/or seek out advice from an FSA-regulated broker (such as one of our brokers here at lovemoney.com), before acting on anything contained in this article.
Finally, we tend to only give the initial rate of a deal in our articles, but any deal which lasts for a shorter period than your mortgage term may revert to the lender's standard variable rate or a tracker rate when the deal ends. Before you take out a deal, you should always try to find out from your lender what its standard variable rate is and how it will be determined in the future. Make sure you take all this information into account when comparing different deals.
Your home or property may be repossessed if you do not keep up repayments on your mortgage.
More on property and mortgages:
Be the first to comment
Do you want to comment on this article? You need to be signed in for this feature