Cut your mortgage costs in 2013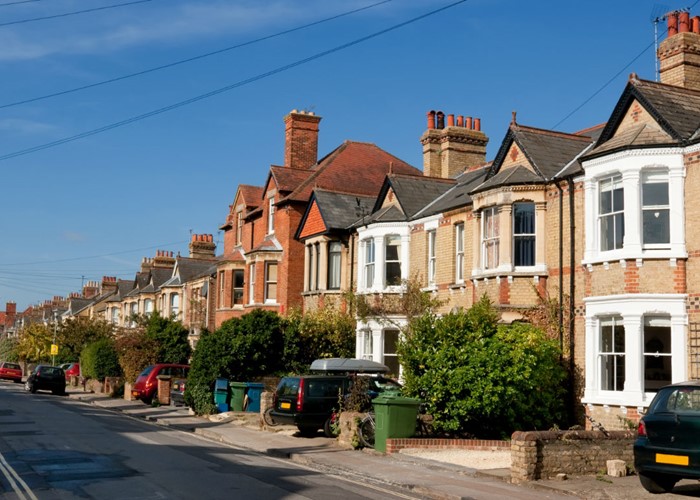 Why not make cutting your mortgage costs one of your resolutions for 2013?
With a New Year around the corner, many of us will be thinking about ways to cut our regular outgoings. And for most, there's no larger monthly bill than our mortgage repayments.
So how can we cut our mortgage costs?
#1 Save up to £1,000 by remortgaging
Around four and a half million borrowers are currently sat on their lender's standard variable rate (SVR). It's not a surprising move; with base rate still at a record low of 0.5%, many borrowers saw their fixed rate period end, only for their repayments to drop thanks to how low the lender's SVR was.
However, many lenders have upped their SVRs this year – they don't have to move them in line with base rate – meaning that as many as four in five people currently at on an SVR could actually remortgage to a lower rate, according to HSBC.
And the savings can be pretty substantial – as much as £1,000 a year in some cases.
You can compare the mortgages that best meet your needs over in our mortgage centre.
#2 Shorten your mortgage, don't lengthen it
On average, it takes us more than 30 years to repay our mortgages. Many of us extend our mortgages when we remortgage, from the 23 years remaining back up to 25, for example. While this can make the monthly cost a bit more manageable, you pay for it in much greater debt interest costs, as we explained in Avoid this expensive mortgage trap.
Instead, you should be considering enforcing more discipline on yourself. Think about reducing your mortgage whenever you remortgage, so that you pay it off more quickly and cheaply. If you bought in 2004 and have 18 years left, ask for quotes on a 17-year remortgage. This might save you just £15 in interest this year, while your payments might go up by a few dozen. However, the savings will grow ever faster so that, by the end of the mortgage, you should have saved more than £5,000 overall.
#3 A one-off £500 overpayment saves you a fortune
Rather than reducing the mortgage length, you could take advantage of any flexibility your deal offers you to overpay without penalty. Paying an extra £500 of debt off over 2013 (perhaps the same £500 you save by remortgaging) will save you just a dozen or so pounds in interest over the year, but thousands over the remainder of your mortgage.
If you have 20 years left and a mortgage outstanding of £120,000, you might reduce your interest this year by just £12. But even if you don't overpay ever again, the effect of that £500 will get bigger like a snowball so that you have saved £1,200 to £2,000 by the end of the mortgage, which you might pay off a year early too.
4. Cancel pointless insurances
Check that you're not paying for insurances you don't need. Many homeowners have indiscriminately been sold life insurance to protect mortgage payments, but if you have no family to fend for if you were to die young, you're probably paying unnecessary premiums.
We have also been paying for hideously overpriced mortgage payment protection insurance every month. This is supposed to protect your repayments for a year if you suffer an accident, illness or unemployment, but the premiums are usually a rip off and the contract full of exclusions.
Consider either stand-alone insurance providers, who are much cheaper and usually offer slightly better terms. Better yet, build a large savings pot for the eventuality of unemployment in combination with the much better insurance called income protection. Read about that in Get £100,000 if you can't work.
5. Prioritise your mortgage
If you're having financial difficulties, it makes sense to prioritise your mortgage repayments, along with secured loans, magistrates' fines, gas and electricity, hire purchase, taxes and your TV licence. These come before other debts because you can either be imprisoned for them or you can lose your home more easily than with other debts. Losing your home is not a good way to cut your mortgage costs!
If you can't afford your mortgage even after making cutbacks elsewhere, you should immediately contact your lender. It's very clear from former debtors and debt advisers that most of the time it works out well for you to communicate openly and honestly with your creditors, and as quickly as possible. Tell your lender that you're seeking debt advice from National Debtline, StepChange Debt Charity (which writes a debt blog for Lovemoney) or Citizens Advice – and do so straight away.
Read Where to get free debt advice for more.
The final word
A mortgage is not just for the next 12 months. Try not to get too carried away with guessing what you think will happen over the next 12 or 24 months, and plan for the long term. This will give you greater financial security. Five-year and, even better, ten-year deals are at record low rates, so if now is not the time to fix for a long period, it probably never will be.
Get free mortgage advice from the lovemoney mortgage service
This article aims to give information, not advice. Always do your own research and/or seek out advice from an FSA-regulated broker (such as one of our brokers here at lovemoney.com), before acting on anything contained in this article.
More on property and mortgages:
Be the first to comment
Do you want to comment on this article? You need to be signed in for this feature