Why it's now cheaper to fly to New York from Northern Ireland
Do you want to save this article to read later? You need to be signed in for this feature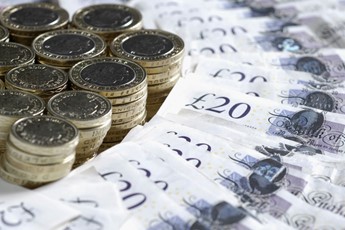 The Northern Ireland Assembly has scrapped a passenger tax on long haul flights from the province.
Flying directly from Belfast to New York is now cheaper, after Air Passenger Duty (APD) on long haul flights was scrapped by the Northern Ireland Assembly.
Previously, passengers travelling this route were required to pay an additional £60 for an economy class ticket and £120 for business class. These charges were lowered to £12 and £24 respectively in November but have now been scrapped altogether.
Right now the only route affected is between Belfast and New York, but if more are introduced they too will be exempt from the tax.
Cheaper flights to New York
The decision to scrap APD on long haul flights has been made to both boost the local economy and keep the New York fights operating out of Belfast.
Before, instead of travelling Belfast-New York or vice versa, most people would fly to Dublin, where the Irish equivalent of APD is just €3. Continental Airline, which runs the Belfast flights, threatened to switch to Dublin as it said the route was costing it too much as it was absorbing the cost of the APD.
The Northern Ireland Affairs Committee recommended that APD be banned on all long haul flights out of Belfast. The Assembly, which since devolution has the power to rule on long haul APD, duly scrapped it.
Mark Tanzer, CEO of travel association ABTA, wants more action on the tax: "APD remains a major issue for Northern Ireland businesses who have to compete directly with departures from across the border as well as unfairly penalising people in Northern Ireland who may need air travel to visit families.
"We recognize the pressures on HM Treasury but APD is not the answer to reducing the deficit and we strongly encourage the Government to urgently commission a review into the economic impacts this tax is having on the whole of the UK."
APD in the rest of the UK
APD is a tax levied on flights from UK airports. Passengers pay this for each flight they take. The price of the tax depends on the length of the journey and the class of the ticket bought.
But in the UK we have one of the highest rates of APD in the world and many companies, such as ABTA, are calling for it to be reduced.
However, it looks unlikely anything more will happen soon as in the Autumn Statement George Osborne announced a rise of 2.5% in APD which will come into force on 1st April next year.
Do you think the Government should be reducing APD across the UK? Let me know in the comment box below.
Note: an earlier version of this article erroneously claimed that the abolition of long haul APD in Northern Ireland meant that flights from Belfast to New York were cheaper than from any other UK airport. We accept that this is not exclusively the case and we apologise for any confusion caused.
More on travel