Frugal Christmas gifts for him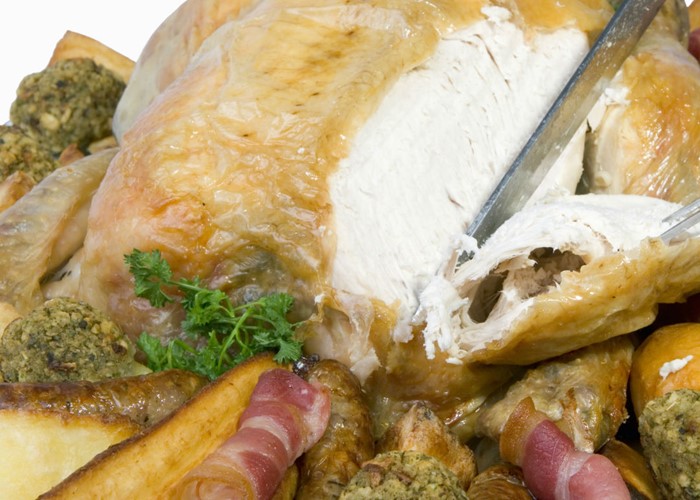 Keeping the cost of Christmas to a minimum? Then don't miss our round up of the best budget Christmas gifts for the men in your life.
Fashion & accessories
Under £5
It doesn't get much cheaper than Home Bargains – I had a look in a nearby store and found retro headphones for £2.99 and leather gloves a snip at £4.99.
Or keep them toasty at Matalan where you can buy a knitted beanie for just £4, a Supersoft scarf for £5 and Snowflake Fairisle gloves­­ and Thinsulate gloves for £5 each.
Then over at Debenhams buy a three-pack of Thomas Nash socks for £3.60 (RRP £4.50).
Under £10
Sticking with Debenhams this stylish silver Piscador bow tie is half-price at £6 (RRP £12), or play it safe with this smart navy polka dot embroidered tie, which is also reduced to £6 (RRP £10) and presented in a black gift box.
For a cheap leather wallet, this Pierre Cardin Leather Wallet also comes with its own gift box and costs only £9.99 (RRP £12.99) at Argos.
Under £25
Spend £2 more to buy this Classic Men's Leather Wallet at Boots (£12) which is included in the three for two offer. So you could buy this Boxed Set of five Hankerchiefs (£8) and this Classic Men's Black Socks three-pack (£8) and only pay £20 for all three.
At Matalan save on Calvin Klein boxers, now two for £16, and pick up any of these chinos for just £8 (RRP £14).
Gadgets and gizmos
Under £5
Outdoorsy types will appreciate this durable key ring torch. The True Utility Compact MicroLite is tough and water resistant, with an impressive three bright white LED light, all for a mere £4 (RRP £5) at Debenhams.
I saw some decent stocking fillers at Wilkinsons too including a Bloke Stuff poker set and a tablet case, both for only £4 (RRP £5).
Under £10
If you want toys for big boys, this desktop drum kit is £10 and included in a three for two deal at Matalan, while at John Lewis you can buy this Ravensburger Top Gear Stig's in Space puzzle for £7.95. Or, stick with a traditional game and buy Chinese Checkers and Solitaire for £10 each.
If you're buying for a golfer, check in-store for these Longridge Keep Calm golf balls and Union Flag golf balls, £9.95 each. And to keep him going on the green, buy this stainless steel hip flask for £10.
In Lidl stores from Thursday 20th December, keep an eye out for dynamic HiFi headphones in various colours for only £7.99, a mini amplifier for £6.99 and these bright sports watches, in canary yellow or green, for £5.99. Check all the non-food deals out here.
Under £25
For keen travellers buy these digital luggage scales and strap for £18, this Classic A5 journal and pen set and this hip flask for £10 each, all available at Boots and in the three for two promotion.
If they need to be prepared for winter weather, give them these Yaktrax which can fit over the bottom of your shoes and make it easier to walk on snow and ice without looking like a wally! Get them for £15 at Cotswold Outdoor (check your nearest store or click and collect).
A friend has these JAM Portable Speakers and although they are slightly out of this price range, they are well worth a mention…the sound quality is incredible considering how small it is and it connects wirelessly from up to ten metres away using Bluetooth technology. It also has a built-in rechargeable battery lasting over four hours. A lot of bang for your buck at £27.99 (RRP £39.99) at House of Fraser.
Grooming gifts
Under £5
Don't miss the smaller chains if you're on the hunt for something really cheap. At the Co-operative Pharmacy (find a nearby branch here) save 50% on a posh Baylis & Harding Men's Gift Set, now £5, or get this Mr Perfect Gift Set, only £3 (RRP £5).
Under £10
Take your pick of dark red, or vibrant blue and orange with this Babyliss Mini Trimmer, designed to get rid of unwanted hair from their nose, eyebrows and even ears! Get it for £10 (RRP £15) at Debenhams.
At your local Wilkinsons look out for a three for £10 deal on male grooming gifts including Gillette Cool Wave, Nivea for Men Minis and Old Spice (usually up to £5 each).
Under £25
The Bulldog Expert Skincare Set, exclusive to Boots, is £20 but for this you get large sizes of the Bulldog Original Moisturiser, After Shave Balm, Face Wash and Face Scrub, all in a limited edition collectable tin adorned with the bulldog himself! It's part of the three for two so maximise your savings and get two other items for the same price such as this Topman Beanie and Fragrance set, or this Champneys for Men Essential Performance Collection – and remember you can always put these aside for next Christmas!
Be the first to comment
Do you want to comment on this article? You need to be signed in for this feature