London housing market: why it's so different to the rest of the UK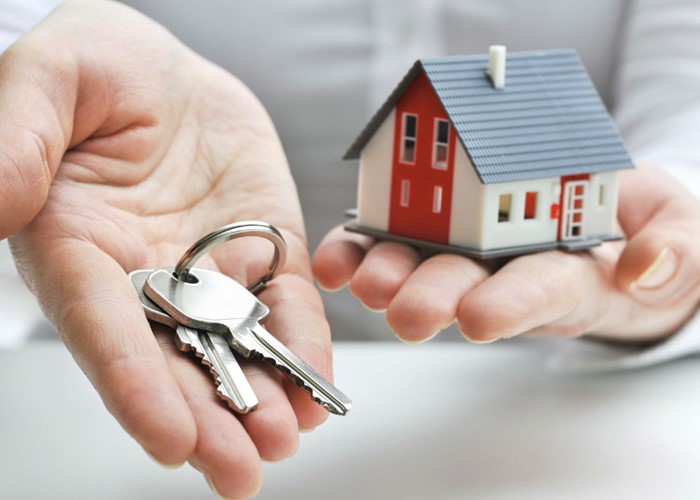 It's often said that London is essentially a separate housing market to the rest of the UK. But how true is that statement? Just what makes it different?
You may have certain pre-conceived ideas about the London property market. Mine are that is has staggeringly high house prices (but then I do live in Manchester) and a large proportion of young renters, who pay extortionate amounts of money to landlords to live in pretty small flats.
Wannabe homeowners in London may assume that the cards are stacked against them, and that it's a near impossible stretch to get onto the housing ladder in the capital.
While all of these statements are true to a large degree, two recent studies by the Council of Mortgage Lenders (CML) and Halifax have thrown up some surprising finds about homebuying in the capital, not least that London actually has the highest proportion of first-time buyers anywhere in the UK.
First-time buyer facts
It doesn't seem logical, given that house prices are eye-wateringly expensive in London, but according to the CML Londoners account for a massive 28% of all lending to first-time buyers throughout the UK, more than anywhere else.
In fact, in the last quarter alone a significant 10,000 first-time buyers took out a mortgage to get onto the ladder in London - the highest number for almost three years.
Where are they getting their money from?
It won't come as a massive shock to learn that London's first-time buyers are that bit older than elsewhere in the UK – but only by two years. This extra time is crucial in helping them to save up the additional deposit money needed to buy a home in the capital, and to hopefully work their way up the income scale.
London's first-time buyers earn an average income of £50,000 compared to £34,000 elsewhere in the UK. And although average prices are clearly much higher than the rest of the UK, average loan-to-value ratios are actually lower at 75% (compared to 80% in the rest of the UK).
What's most interesting is that one of the major reasons first-time buyers in London can put down a larger amount upfront is not their higher incomes; it's because a staggeringly high proportion of them get help with their deposit.
In fact, the CML estimates that a whopping 70% of first-time buyers in London get help from their parents or other relatives – notably higher than in the rest of the UK.
Perhaps Londoners are simply accustomed to higher house prices and parents accept that they need to give their children that helping hand onto the ladder.
House price hotspot
House prices in London exist in their own bubble, and they have bucked the national trend over the last five years of falling, bottoming out and then stabilising.
In London prices have not just stabilised, they have completely recovered from the post-credit crunch losses, and according to Nationwide the capital is the only UK region in which property values have now regained pre-credit crunch levels.
In June 2012, the average house price in the capital was a whopping £392,000, compared with an England average of £240,000, according to the Office for National Statistics.
Halifax reports that London house prices are 4.7 times the average wage, the third highest price to earnings ratio in the UK, behind the South West (5.1) and the South East (4.8).
Another contradiction is that London is actually the most affordable area in the UK to buy compared to the cost of renting, which is – surprise surprise - the highest in the UK. London homeowners typically pay 14% (£177) a month less than the average London renter.
In other words, it's super expensive whether you rent or buy, but renting is steeper. Unfortunately it's the only choice for those without the necessary deposit to buy.
More renters, but more buyers too
It's not surprising that the capital has a higher proportion of renters than anywhere else in the UK, even if it is very expensive indeed. In terms of its population split it has more young people than the rest of the UK, and with house prices so high, they are likely to spend some years in private rented accommodation.
Indeed, among all regions, London has the lowest rate of home-ownership (at 50%) and the greatest reliance on the private rented sector (26%). The city also has 24% of its population living in social housing, a high proportion matched elsewhere only in north east England and Scotland.
So it seems incongruous that, despite having a smaller percentage of its population in owner-occupation than any other region, London simultaneously accounts for a higher proportion of all house purchase loans advanced in the third quarter than anywhere else in the UK – 22% of the total.
The capital is so populous that it can cover both ends of the spectrum - more homebuyers than anywhere else and the highest proportion of renters.
And it's only getting bigger. London is the fastest growing region in the UK. The 2011 census recorded its population at 8.2 million, an increase of 12% in a decade.
There are plenty of people wanting to buy a home, and plenty of others wanting to rent one.
Problem is, there aren't enough homes.
Mind the housing gap
Just over 20,000 new homes were built in the capital in 2011-12, but four years ago, the Greater London Authority estimated that the capital needed 32,600 new homes every year just to keep up with demand.
Clearly this supply and demand imbalance leads to higher house prices and an affordability problem. Not every wannabe homeowner will get parental support to raise a large deposit, but mortgage lenders need to balance the pressure of helping first-time buyers with the need to lend prudently.
However, despite facing huge hurdles to get onto the housing ladder, Londoners have something to smile about, as a separate study from Halifax this week shows that they typically have more disposable income than people in any other part of the UK – a massive £20,000 a year more per head – that's 29% higher than the UK average.
Even that is still not enough for many to buy their own home without visiting the Bank of Mum and Dad. For many without that option, owning a home in the city they live in is a distant dream.
What are your experiences of buying or renting in London? Is it simply becoming unaffordable? And has it made you consider moving elsewhere?
More on buying and selling property:
What is a shared equity scheme?
What is a shared ownership scheme?
The cheapest and most expensive places to buy property
What to do when a home survey goes wrong
Threatened with repossession? What you should do
Be the first to comment
Do you want to comment on this article? You need to be signed in for this feature