What is peer-to-peer (P2P) lending?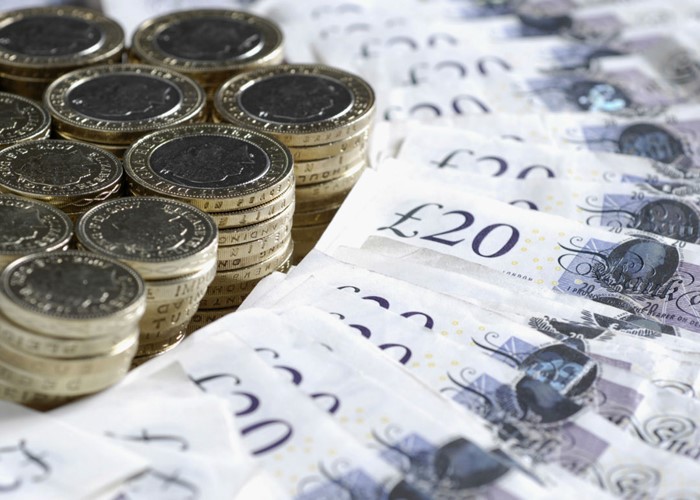 If you're fed up with low savings rates, you could boost your returns by lending to other people or businesses via a peer to peer website.
Peer-to-peer (P2P) or social lending businesses have capitalised both on new technology and low savings interest rates to offer savers potentially better returns than they would get from conventional savings products.
In a nutshell, P2P lending companies are websites which cut out the financial middleman and allow you to lend directly to other individuals or businesses. You choose how much you want to lend, who you want to lend to and how much interest they should pay.
But there are still important differences between the key players in this relatively new market – let's take a closer look at who they are and what they do.
Zopa
Launched: March 2005
Lender fees: 1% of the amount lent annually
Average return: 5.4% over the past year (after charges and average defaults)
Zopa is the big fish in the P2P pond with over half a million members.
The site allows you choose the type of borrower you want to lend to, the level of risk you are prepared to take on and the interest rate you wish to receive. Your money is then lent out to several different credit checked borrowers to reduce the impact of any defaults. When a repayment is made by the borrower each month you receive a slice of your capital investment back, along with some interest.
Zopa will also chase up any overdue payments using a debt collection agency or the courts if necessary. But despite these precautions, defaults do occasionally occur and can eat into profits.
Lenders can withdraw any remaining invested funds at any time by transferring the amount of unpaid debt to another user, subject to a 1% admin fee.
Zopa also runs a listing service that allows lenders to obtain more information about the individual borrowers and make manual loans of single amounts to whoever they wish to lend to.
Funding Circle
Launched: October 2010
Default rate: 0.6% for businesses rated A+ (very low risk) to 3.3% for businesses rated C (average risk)

Lender fees: 1% annual servicing fee and 0.25% loan sale fee
Average return: 9.1% (before defaults and fees)
Funding Circle uses a similar model to Zopa with the key difference that you are lending your cash out to small businesses and not individuals.
All borrower companies are identity, fraud and credit checked by the site and must have at least two years of audited accounts to be eligible for a loan. The business set up a loan request indicating their target interest rate and lenders are invited to offer up their cash, specifying what rate they wish to receive. After bidding on the request has ended the lenders with the lowest interest rates will all take a stake in the loan.
The key attraction of Funding Circle is that you can view the type of business that your cash will go to, inspect their accounts and ask questions about what your money will be used for. An automatic lending tool is also available if you don't fancy lending out your cash manually and like Zopa, Funding Circle will chase up any missed payments using a debt collection agency.
Ratesetter
Launched: October 2010
Default rate: anticipated lower than 1.4%
Lender fees: 10% of interest received
Average return: 2.8% – monthly access; 3.8% – monthly bond; 4.8% – three-year income; 6% – five-year income (all after fees)
Ratesetter is a far more anonymous service than Zopa or Funding Circle. As a lender, you simply transfer in your funds and set the interest rate you want. Your request is then matched with a borrower who wants to pay the same interest rate on a loan. As you can see, the longer you lend for, the higher the return you'll get.
You can also choose to reinvest your capital back into Ratesetter and take the interest as an income.
Ratesetter is also unique in that it provides a provision fund, which means lenders get their money even if the borrower defaults on the loan.
Encash (formerly YES-secure)
Launched: June 2010
Default rate: expected 3-12% depending on risk
Lender fees: 1% of outstanding lending amount annually
Average return: 8.6% (before fees and bad debt)
Encash says that it's aiming at borrowers in the 'middle market.' There are around ten million people in this bracket and while they don't have perfect credit ratings, they're still reasonable credit risks. Having said that, there is still a high risk that you could lose money via defaults and we've heard from several people who have.
Encash is definitely the smallest of the four big P2P lenders and its predecessor YES-Secure wasn't a glowing success story by any means so approach with some caution.
Pros of P2P lenders
A chance to earn higher rates than if you put your money into conventional bank or building society accounts.
Lending with Funding Circle offers the opportunity to help UK businesses that need funding.
Cons of P2P lenders
The industry is unregulated (for now, although the Government wants that to change) and not covered by the Financial Services Compensation Scheme.
Bad debts could eat into your returns.
More on savings
Be the first to comment
Do you want to comment on this article? You need to be signed in for this feature