Lovemoney Awards: NatWest is your favourite life insurance provider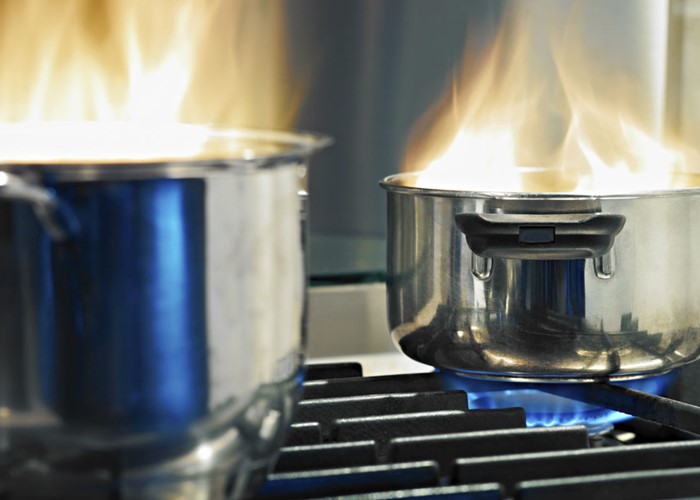 NatWest is the clear winner in the Lovemoney Awards life insurance category.
In the last couple of weeks we revealed the credit card and savings winners of the Lovemoney Awards 2012.
Today we're going to look at who you voted as the best providers in the life insurance category.
Remember these awards are decided by Lovemoney readers. So that means the verdict reflects the providers and products readers actually use and find to be the best.
To find out more about how we gather the information read: The Lovemoney Awards 2012 - how it works.
Now without further ado let's see who is ticking all the right boxes when it comes to life insurance:
Easy & Straightforward

Winner

Tesco

Cheer

Direct Line

Cheer

NatWest
Good Service

Winner

NatWest

Cheer

Direct Line

Cheer

Tesco
Value for Money

Winner

NatWest

Cheer

Tesco

Cheer

Co-operative Bank
Most Loved

Winner

NatWest

Cheer

Tesco

Cheer

Direct Line
Surprising year
This year's results are very surprising. There's no mention of big insurance companies like Aviva, Standard Life, Scottish Widows, Prudential or Axa.
Last year the sixth largest insurance group in the world, Aviva, came out top for life insurance but NatWest has come from nowhere to claim the crown in 2012 as the most loved in this category.
Personally I found this interesting given the issues NatWest has had this past year, from system problems to reports that its GetCash app had left some customers open to fraud. But the Lovemoney readers think NatWest is doing a great job in providing life insurance services - so well done NatWest!
When it comes to life insurance you want to make sure you get the best level of cover for the best price. This is even more important at the moment, as since prices are expected to be significantly affected once the Gender Directive comes into force on the 20th of December. For more read Gender Directive: how your life insurance application will be handled. According to our readers NatWest offers the best value for money so is a good port of call for a worthwhile policy that is affordable.
Readers also named the bank as the best for service. If you are on the hunt for a deal this is a handy bit of insider knowledge. Good service is essential when it comes to claims, enquiries and administrative tasks like keeping your level of cover up to date in line with changes in your life.
NatWest offers a basic life insurance policy, life insurance with critical illness and an over-50s life insurance plan.
Still going strong
Direct Line clearly impressed our readers too with a 'cheer' or runner up position in practically every category bar 'Value for Money'.
These results are very interesting as Direct Line pulled out of the life insurance market back in August 2011 so isn't offering any new policies.
Despite its departure from this sector, the company scores highly on service and clarity, taking care of existing customers with easy to understand policies already in place.
The Co-operative Bank also stopped selling life insurance directly to new customers in 2011 after 125 years in the business. Instead it now has a relationship with AXA which enables it to offer policies, which from the results of our survey look to be pretty good value for money.
Tesco
Tesco also did well.
The supermarket's financial arm, Tesco Bank, has gone from strength to strength since it launched in 1997, now boasting a range of insurances, mortgages, savings and personal loan products.
Its new partnership with Aviva, brought about in 2012, might have something to do with it. The new arrangement has boosted Tesco's life insurance service and has likely impressed our readers with a 'cheer' in three categories and coming out top for clarity.
The 'Easy & Straightforward' category is new this year but we felt it was an important factor to ask about when it comes to life insurance. The barrage of questions and confusing jargon like level term, decreasing term and guaranteed whole-of-life can take ages to get your head around. But you've told us Tesco is the best at presenting life insurance in plain English.
With Tesco you can choose from a basic life insurance policy, one aimed squarely at those aged 50-80 years old or a combined policy that offers critical illness cover alongside life insurance. A policy with Tesco will also mean you get a free £40 Tesco gift card if you apply before 19th February 2013.
Life insurance
Remember you only need life insurance if in the event of your death you are likely to leave someone behind that would suffer financially from the loss of your income, like a spouse or child. Find out if you need a policy using this article: Who needs life insurance?
Typically policies can be taken out for as little as £5 a month. But although the cheapest price matters, the level of cover is very important too. The best provider for you will vary according to your needs but Lovemoney readers have thrown out some names that could start you off in your search.
For a more comprehensive view of what you could get head over to our comparison centre to get some tailored quotes.
More on life insurance:
How to pick the right life insurance policy
When life insurance doesn't pay out
When you should review your life insurance cover
Gender Directive: how your life insurance application will be handled
Be the first to comment
Do you want to comment on this article? You need to be signed in for this feature