The best home emergency cover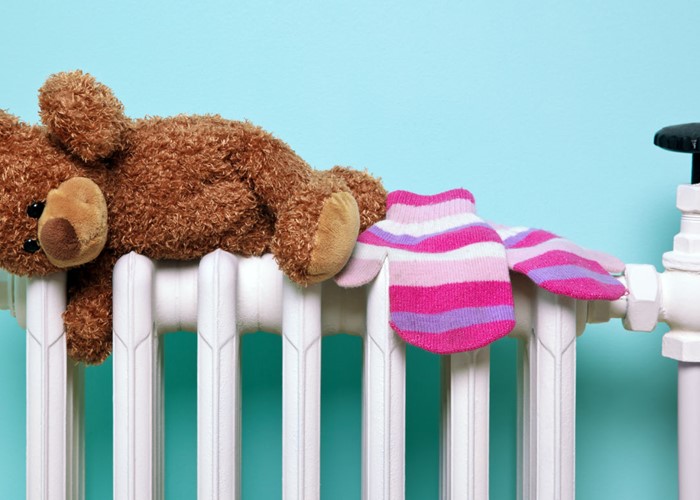 A look at both premium and budget home emergency cover that you can buy separately from home insurance.
I've already looked at home emergency cover as sold as an add-on to home insurance, and I've found it wanting.
Quite often, this add-on cover is pricey because it does little more than give you a 24-hour line to call, and you still have to pay lots of the costs yourself anyway.
Many add-on policies are more comprehensive, but not only do those add-ons cost more, they're often attached to more expensive home insurance too.
Buying home emergency cover separately
Defaqto analyses and rates financial products, and it has just released star ratings for home emergency cover.
Today, I've picked out most of the Defaqto five-star policies (the premium cover) and the one-star policies (normally the budget cover) that you can buy separately from home insurance, and for which you can get an online quote along with full policy details on the insurers' own websites.
This narrowed our list down to seven one-star policies and four five-star policies. So 11 in total.
Some of the key features you can get from these stand-alone home emergency policies, as identified and rated by Defaqto, include:
Boiler breakdown cover
Annual boiler service
Central heating cover
Plumbing and drainage cover
Repairs guarantee
Water supply pipe cover
Frozen pipes
Electricity supply cover (electrical failures)
Gas supply cover (problems with the gas supply)
Home security cover (windows and locks)
Roof cover
Vermin removal
Drainage systems
Bear in mind that if two insurers say they cover boilers for breakdowns, the small print will be different, meaning you might be able to claim with one, but not the other, depending on the specific circumstances.
These are very difficult to compare
I've created an online, colour-coded Home emergency insurance chart especially for this lovemoney article, which helps you to compare all 11 of the policies, based on the Defaqto criteria above.
If you look through the chart carefully, you'll see that no two policies offer identical features. This makes comparison inordinately difficult.
You'll also see in the chart that I have researched the price you pay in the first year, the excess you have to pay for most claims, and what the maximum payout is for any single claim. Even with this information at your fingertips, it's not easy to decide which policies might be bargains.
Some details I pick out from my chart include:
Some of the one-star policies surprise by offering a feature not available to most five-star ones, a common one being frozen pipe cover.
Most one-star policies don't offer boiler breakdown and central heating cover. Any policy with these tend to be much more expensive.
A policy adding an annual boiler service can easily double the cost.
One-star policies generally offer no repair guarantees, but the five-star policies in my chart all do.
Any gems among these policies?
I think HomeServe's five-star product, called "Cover 8", appears to be one of the better-priced products for the level of cover offered.
You get all of the features in Defaqto's list, except an annual service and gas supply cover, all for £114 in the first year. (You can add an annual boiler service but, at approaching £200 extra, you're better off looking for a trusted local trader.) This is the lowest five-star price, but seemingly the best cover available.
This policy has a payout limit of £4,000 per claim, which is actually likely to be unnecessarily high.
Whether the policy is as good as it seems depends on the precise wording in the small print, and I should say that I have not had time to do any research into customer satisfaction levels, or into the number of claims any of the insurers have rejected in the past year.
There's a big but to this HomeServe quasi-recommendation: you can expect the price of this policy to rise by at least £120 – that's more than double – in the second year, to over £234!
Omniassist's "Plumbing and Draining – Essential" policy offers the cheapest budget cover in the one-star range, at just £33. From Defaqto's list of features, this covers just plumbing and drainage, water supply cover, drainage systems and frozen pipes. It has a payout limit of £350 per claim
Bear in mind I didn't look through Defaqto's two-, three- or four-star policies, so perhaps one of those is comparable in price to Omniassist but with, in Defaqto's view, better cover.
I worry about the price
Generally speaking, when insurance products are so hard to compare like this, you have to worry about whether you're getting a good price. It's hard for ordinary customers to know, because insurers hide the information which people like I need to work out whether a policy offers value for money.
That's one reason why you should only buy insurance if you'd have difficulty paying yourself in the event of an emergency.
Still, the large variation in price for the policies in my chart suggests to me that you can sometimes find deals that might be a fair price. Just contrast HomeServe's 5-star product at £114 with the other five-star policies, such as British Gas's at over £300.
However, you should expect most insurers to raise prices considerably in the second year. Don't be surprised to see the renewal price come in 30% to 100% higher. The chances of paying a reasonable price after the first year are pretty low with most insurances, unless you switch.
The problem is that each time you switch home emergency cover you have a 14- or 28-day starting period where you're not allowed to claim. Therefore, it makes sense to buy your new home emergency insurance for the following year a few weeks early, so there's an overlapping period.
From what I've seen of policies that add an annual service, it looks like you should expect to be better off getting a word-of-mouth recommendation for a local tradesperson.
I haven't done all your work for you
There are more things you might want to look for:
Will the insurer make good any damage they do in order to get the job done, such as excavations to access water supplies? Plus, what's the maximum they'll pay out for that?
Will it find you hotel accommodation if necessary, and how much will it pay for that?
How soon does it promise to be on the scene in an emergency?
What is the maximum number of claims per year, or maximum total claims limit, in pounds, on all claims in a year?
Some traps to watch for
Complaints against home emergency cover have grown recently, and the Financial Ombudsman is usually ruling in the customer's favour. To avoid some of the common problems:
Check what your home insurance policy covers, since it might already have what you need. Even if you don't have add-on emergency cover, there could easily be similar roof cover, just for example.
Watch out for "free" trial periods, because you still might get charged for them.
Most insurers require you to use an approved repairer, so they might not reimburse you if you get someone else in to do the repairs.
As with all insurances, ignore any that say you're getting 20% off, half price, or other cut-me-own-throat deals. These are marketing tricks, nothing more. Just look at the price itself and compare it to other policies with a similar level of cover.
More on home cover
Be the first to comment
Do you want to comment on this article? You need to be signed in for this feature