Top cashback credit cards for Christmas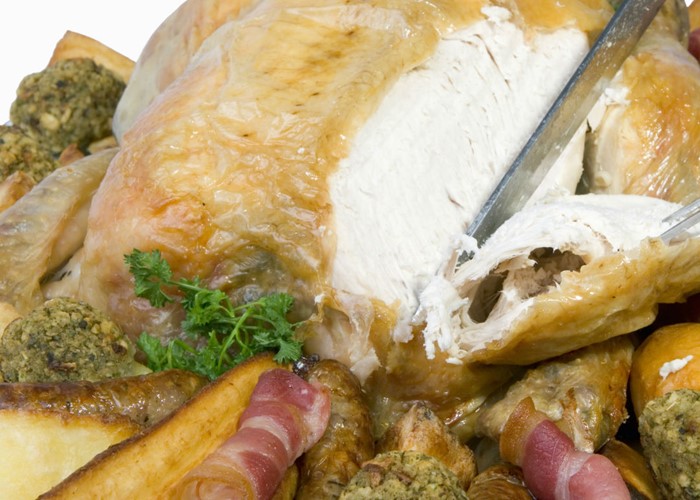 Fancy making some money for yourself out of all that spending you're about to do on other people? Then take a look at our round-up of the top Christmas cashback credit cards!
The countdown has begun to Christmas. So if you want to be a bit savvier this year and earn money on things you're spending on like gifts, food, decorations and travel consider one of these great cashback credit cards to use in the run-up to the festive period.
Barclaycard Cashback Visa
Just in time for Christmas comes the new Barclaycard Cashback Visa credit card, which pays a whopping 6% introductory rate in the first three months on your five most expensive purchases.
The amount you can earn is capped at £120 but the introductory timeframe is just long enough for you to take advantage of the rate on all your high value Christmas gift purchases. Everything else you spend on will earn 0.5%.
After this offer ends you can earn 2% on your five most expensive purchases each month and continue to get 0.5% on all your other spends. But you must make at least 15 purchases each month for the 2% rate to kick-in.
The rate will also double to 4% on your first anniversary of holding the card and every year thereafter.
The Barclaycard Cashback Visa usually comes with an annual fee of £24, but those that apply before the 2nd of December can get it fee-free! So you make a profit the moment you start spending.
American Express Platinum Cashback Card
The American Express Platinum credit card is another card that rewards spending in the first three months, paying 5% cashback capped at £100.
After this period you get 1.25% cashback on all your spending with no cap. And if you manage to spend more than £10,000 in a year you will be able to get 2.5% cashback for a whole month to mark your first anniversary with the card.
However, in order to benefit from these features you will need to pay an annual fee of £25, so you will need to make sure you have the ability to earn more than this in cashback, otherwise it's not really a profit for you on your Christmas spending!
To apply, you will need to have an annual income of £20,000 and no history of bad debt.
Capital One Aspire World Card
The Capital One Aspire World MasterCard also pays a cracking 5% cashback for the first three months, which is capped at £100. But after this period the cashback is tiered depending on your spending. The card pays 0.5% on the next £6,000 spent, 1% on £6,000 to £10,000 and 1.25% on spending over £10,000.
The great thing about the Aspire World card though is that you don't have to pay an annual fee. So from the moment you to start your Christmas shopping you will be making money, providing you pay off your balance in full every month.
To apply you need to be a homeowner, aged 21 or over, have a good credit history and have an income of more than £20,000 a year.
Santander 123 Credit Card
Santander's 123 Credit Card also offers a tiered approach to cashback but it is designed to reward some types of spending more than others. You can earn 1% cashback at supermarkets like Tesco, 2% on spending in department stores, 3% at petrol stations and 3% on National Rail and TFL tickets for travel.
Only the 3% on travel spending is capped – you can only earn this rate on up to £300-worth of travel costs a month.
But the card covers all the bases – cashback on the goodies you need to stock up on, cashback on the department store gifts you might need to buy and cashback on the travelling you have to do in order to get everything done in time for Christmas Day! Plus you can get the whole family on board to earn cashback as you can have up to three additional cards for your partner or family members.
Even more convenient is that cashback is credited monthly to your card so you can enjoy the benefits sooner rather than later.
The only downside is that you have to pay a £24 annual fee. However, if you open a 123 current account as well you get the card for free.
Sainsbury's and Asda cards

For those that do a lot of supermarket shopping, the Sainsbury's Bank Cashback Credit Card could be perfect. It pays 5% on purchases for three months, capped at £50 a month (or a spend of £1,000 a month).
After that you get £5 back each month when you spend at least £250 at Sainsbury's plus £250 a month elsewhere.
That's £45 after nine months on top of the potential £150 in the first three, so a total of £190 to be had after a year.
Best of all this is all profit as there is no annual fee. However, again this is under the proviso that you pay off your balance each month.
If you don't shop at Sainsbury's then this card may not be ideal for you. Instead you could go for the Asda Money Credit Card. It offers 1% on money you spend at Asda including fuel and 0.5% on money you spend anywhere else, with no annual fee. But again if you don't shop at Asda then there is little point as you won't be able to get the most out of spending on the card.
Aqua Reward Card
Finally, there is the aqua Reward MasterCard. This card is designed for people with poor or non-existent credit ratings but it offers a very generous 3% cashback on all your spending up to a limit of £100 a year.
I like this card because it is so straightforward. There is no introductory offer followed by a less appealing cashback rate, no restrictions on where you earn cashback and no annual fee to worry about. If you don't want any hassle trying to work out what to spend where in order to get the most cashback, then this card is perfect – whether you have poor credit or not.
You get cashback at the end of your first year as long as you do not exceed your credit limit and make your minimum monthly payments on time.
The important thing to point out about this card though is that the APR is a massive 34.9%. So it is in your best interest to pay off the balance in full to avoid being hit with high interest charges.
Spend wisely
There you have it a few cashback cards that can help make Christmas shopping more rewarding for you.
Just remember to avoid the temptation to overspend in pursuit of greater levels of cashback. This sort of attitude could land you in debt before you even get to the big day.
Also this sort of spending should only be considered if you are able to pay your bill off each month. If you don't the cashback you make will be quickly eaten up when the interest kicks in.
More on credit cards
Be the first to comment
Do you want to comment on this article? You need to be signed in for this feature