Could 'cash mobs' save local businesses?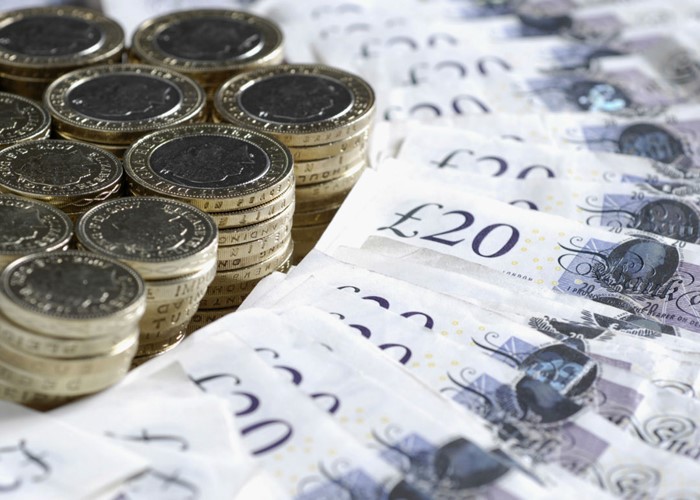 Organised group spending in cash mobs is fun, but also highlights that we need to support local businesses if we don't want them to disappear.
Last week, independent bookstore Pages of Hackney became the first venue to host a 'cash mob' event in London, and one of the first handful held in the UK.
Reportedly up to fifteen people at any one time crammed into the shop over lunch on Thursday the 9th of August and were encouraged to spend at least £10 in order to offer a boost to the shop takings for the day.
Supporters argue that this sort of short, high-impact gathering is set to be a new social phenomenon fuelled by networking sites like Twitter and Facebook. So let's take a look at what the concept involves and what it hopes to achieve.
The big idea
Most will have heard of a flash mob, where people use social media to organise a time and place to meet up and perform random pointless acts then quickly disperse. T-Mobile uses flash mobs in many of its television adverts.
A cash mob has more of a purpose. It uses the same method of coordinating random people, but with the defined intention of visiting an independent retailer and spending some money there, with perhaps a friendly drink afterwards.
Cash mobs are designed to bring people together to socialise, but also for the serious task of helping the local economy. The mobbers get to learn more about their neighbours and meet some new people, while local businesses get a cash injection and the chance to show a mixed audience what they can offer as a business and as pillars of the community.
Founder of the UK movement Ken Banks told us that it's about driving people back to locally-owned and run businesses.
Roots
American blogger Christopher Smith is generally credited with formulating the idea of a cash mob. He arranged a group of 100 plus people to visit his local wine store in New York in August 2011. America has since taken to the concept and now the idea is taking off around the rest of the world.
Banks told lovemoney.com he wanted to build a central website where it would be easier for people to plan an event and for people to see what was happening in the hope of maintaining momentum for the cause.That's why he developed the Cash Mobbers website via his social initiative Means of Exchange, which promotes economic self-sufficiency through bartering, local currencies, local exchanges, vouchers, swapping and service exchange networks.
Why Pages of Hackney?
So why was Pages of Hackney chosen to be the inaugural venue? Well, it was up to Means of Exchange to get the ball rolling and Banks decided that Hackney had some important messages about community and remembering local shops over big conglomerates.
Hackney, once at the epicentre of the UK riots which erupted last year, is now playing host to the Olympic and Paralympic Games but has seen little benefit of the honour. Pages of Hackney said that despite promises that the Olympics would help local outlets, it has seen little business come its way.
The shop's owner Eleanor Lowenthal told the Huffington Post that she usually sells around five books a day, but once the cash mob had finished 80 people had bought a book or two, bumping takings to £500 in only a few hours. This was the best takings the shop had seen in 2012. Admittedly, this was a fleeting gesture, but Banks hopes it will encourage people to use local retailers and appreciate what they have to offer again.
Why support a cash mob?
Since the onset of the economic downturn we have watched big name retailers like Game and Woolworths disappear from our high streets. But the real tragedy is that smaller independent businesses are disappearing too, at a much faster rate.
Local pubs, for example, are closing at a rate of 12 a week, according to pressure group Campaign for Real Ale (CAMRA). Banks saw this sort of thing happening around his home in Cambridge and thinks most people would agree that our high streets and towns have become poorer for the loss.
The great thing is that communities have the power to stop this happening if they work together and make changes to the way they shop.
By attending a cash mob event and spending a tenner with a few other people you could be saving a business - not by the fleeting cash injection - but by reminding people that they exist. They can then make a choice between saving a bit of money, time or effort with larger stores or choosing to buy local and preserve the community.
How to start your own cash mob
So, what does it take to mobilise your own cash mob? Well, the beauty is that armed with the idea you can go about it any way you like! But if you want some structure here's how Cash Mobbers suggests you should organise one using its website:
Choose an independent shop that you know of and would like to help
Make sure it's a place where cash mobbers are able to easily spend up to £10
Log in to your Twitter or Facebook via the Cash Mobbers website
Pick a date and time that people will be likely to attend then create an event using the online form
Click to post the details on your Facebook wall and to your Twitter followers
Inform the shop to expect a surge of customers if the response is good just so they have enough staff on board!
Spread the word through social media in the lead up to the date
Turn up, meet people, have fun, spend and help a local business
Verdict
Cash mobbing sounds like a positive project that could grow and grow.
My only fear is that the social enterprise could fail if people start to treat the idea as a novelty. People go once, never go again or fail to spread the word about the project or the businesses they visit.
Banks is less concerned. He argues that we need to slowly change people's mindsets, their spending habits, and anything which starts to get them thinking more about the value of their local shops, and what local businesses have to offer their communities, is a good thing even if it is a novelty for some.
Who knows what the future holds for the concept but let's hope that attaching a fun name like 'cash mob' may make the idea stick and easier to pass onto others. It should get people that take part thinking twice about where they go to buy a book or a few groceries in the future.
Could organised cash mobs be the saviours of our local shops? Or are they doomed because of larger stores and modern conveniences like online shopping? Let us know what you think in the comment boxes below.
More stories on helping the economy:
Be the first to comment
Do you want to comment on this article? You need to be signed in for this feature