Free (Or Incredibly Cheap) Festivals For Summer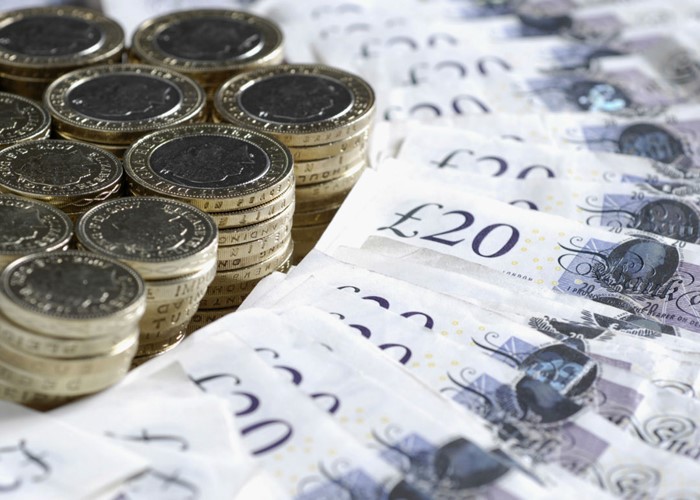 Summer is festival season, but they can set you back a small fortune -- that is unless you can find free (or incredibly cheap) ones to attend.
Summer is festival season, but they can set you back a small fortune – that is unless you can find free (or incredibly cheap) ones to attend. Impossible you might think? Not so with my guide to some of the best free and cheap festivals across the UK this summer.
Scotland
Edinburgh Fringe Festival
3rd-25th August
Many events at the famous comedy festival are free, so it's worth checking the website for these deals. Fringe Sunday, taking place every year on the Meadows, is intended to give a free taster of the entire festival and is a family friendly event.
See www.edfringe.com for more details.
SNO!Zone Summer Daze Festival - Glasgow
Saturday 23rd- Sunday 24th August
This two day mini festival in Glasgow features an array of live music provided by small and local bands.
SNO! Zone, Xscape, Kings Inch Road, Braehead, Glasgow.
Tarbert Music Festival – Kintyre, Argyll
Friday 19th – Saturday 21st September
This festival is mainly free, although there is a £5 admission charge to the main gig in the concert on Saturday night. Concerts take place Friday evening, and all day on the weekend. Performances from local schoolchildren are also expected.
http://www.tarbertlochfyne.com/viewevent.php?name=musicfestival
North East and Yorkshire
Clarence Park Free Music Festival – Wakefield
Saturday 26th- Sunday 27th July
Features two stages, 18 bands, a beer tent and food and craft stalls located within the Clarence Park Arena of Thornes Park.
Denby Dale Road, Wakefield, WF2 8QE
Friday 1st – Saturday 2nd August
Taking place in the North Yorkshire town of Richmond, local and new bands showcase their talents in the shadow of Richmond Castle. Starting at 6pm on Friday and lasting from 11.30-11pm on Saturday, check the website for more details of the line up.
The Distraction Weekender 2008 – Newcastle
Friday 8th – Sunday 10th August
This one isn't free, but it is cheap at only £5 per day. 25 live acts from the North-East music circuit will be performing in the Cluny, Newcastle-Upon-Tyne. Kicks off at Friday at 7pm, and runs all day Saturday and Sunday. Once again, it's worth checking the website for full details of the line-up.
Beached H2008 – Scarborough
Thursday 14th – Sunday 17th August
The biggest free festival on the Yorkshire coast, live bands, big bands and a film night make this festival on the beach well worth visiting if the weather is hot! The full line up is yet to be announced, but expect up and coming bands (The Libertines, The Kaiser Chiefs, The Enemy and more have graced the stage in previous years). A licensed bar, food and bar stalls are also available. Donations are welcomed, but not compulsory.
Newcastle Green Gathering
Saturday 30th – Sunday 21st August
Five stages of world music, comedy, cabaret and entertainment, interactive art installations, kids' areas, as well as arts and community activities take place in Exhibition Park, Newcastle Upon Tyne, attempting to promote green issues.
www.newcastlegreengathering.com
North West
Eclectica Music Festival – St. Helens
This open air festival features music from established acts and new talent. This year the headliners are Shed Seven and The Levellers.
http://www.visitliverpool.com/site/whats-on/eclectica-music-festival-2008-free-p212971
International Beatles Week Festival – Liverpool
20-26 August
The biggest Beatles celebration in the world, featuring over 200 bands, a convention, art exhibition, concerts, flea markets and more.
http://www.visitliverpool.com/site/product-p16220
http://www.cavernclub.org/features_detail.php?feature_ref=89
Wales
Monmouth Festival 2008
Friday 25th July – Saturday 2nd August
Using local Monmouth talent as much as possible, this festival provides a diverse range of musical genres from folk, ska, jazz, blues, rock and thrash metal to classic. Also featuring comedy and street entertainment. The grand finale sees fireworks set to the 1812 overture.
See www.monmouthfestival.co.uk for more details of the various venues.
Talgarth Festival of the Black Mountains
Saturday 23rd-24th August
Located near the English border, this festival features live music, countryside exhibits, a craft fair, a food festival, poetry, gardening, fairground attractions, street entertainers, a dog show, pet show, fireworks, a duck race (!) and much more.
Based in the town square – free parking is also available.
WOW on the Waterfront – Cardiff
Saturday 25th-26th July (Starts 9pm both days)
Featuring the best of Europe's street theatre, this exciting family show is provided by the French theatre group Le Voyage des Aquareves. Starting in Roald Dahl Plass, a giant ship of dreams will set sail with a crew of stilt-walkers, musicians, and aerialists from behind the Wales Millennium Centre. The climax will be an aerial performance, pyrotechnics and an ocean of foam. This doesn't start until 9pm, so it might not be suitable for younger children.
http://www.cardiff-festival.com/wow_e.htm
Midlands
Artsfest 2008 – Birmingham
Friday 12th – Sunday 14th August
Showcasing the best of West Midlands talent with high quality, innovative, cutting-edge arts and entertainment activities. Almost everything in the festival lasts 30 minutes, meaning you can see snippets of a wide variety of tings.
AMEF Music Festival – Northampton
Sunday 10th August
The most expensive festival in this guide -- costing £12, or £30 for two adults and up to three children. AMEF features live music, indie stalls, skate ramps, art workshops and climbing walls.
Fermywoods Country Park, Northampton
London and the South East
Brightlingsea MusicFest 2008 – Essex
Thursday 31st July – Sunday 3rd August
Based just off the sea front, the festival features a wide range of live music. Local musicians play in several clubs around the town on Friday, while Sunday sees an afternoon of folk, acoustic and jazz. Although food stalls are provided, there is also plenty of space for picnics. Free parking is also available.
www.brightlingseamusicfest.co.uk
Carnaval del Pueblo – Burgess Park, London
With the participation of 11 Latin countries, Carnaval del Pueblo features a costumed float procession, live performances, as well as dancing, acrobatics, samba, reggae and salsa. The procession runs from Elephant & Castle to Burgess Park via Walworth Road, Camberwell Road and Albany Road.
Over 200 stall marquees with food, drink, arts and crafts and family activities can also be found at the park.
Balham and Tooting Carnival – London
Saturday 30th – Sunday 31st August
Two music stages on Tooting Bec common focus on the immediate community and local music. Features mainly guitar driven music, as well as culturally specific acts. The festival is quite small, but family friendly as a children's area is provided. A licensed bar is also available.
Thames Festival – London
Saturday 13th – 14th September
London's largest free open air arts festival takes place between Westminster Bridge and Tower Bridge. Expect music, art installations, workshops, children's activities and more.
Brighton Live 2008
Wednesday 24th – Saturday 27th September
With over 90 free events taking place over 20 venues in four key areas of the city, Brighton Live aims to celebrate and showcase live music of all genres.
The full line up will be announced nearer the time so check the website.
South West
Devon Rock and Bike Show
Friday 1st – Saturday 2nd August
This family-friendly show features live rock bands, custom bike competitions, trade stalls, food and drink and an auto jumble. Gates open early on Friday for those wishing to camp on site.
Tickets on the gate cost just £9 for the entire show including camping, or £5 for Saturday only. Accompanied children get in free.
A raffle at the event will see all proceeds donated to the Devon Air Ambulance.
Bristol Harbour Festival 2008
Friday 1st – Sunday 3rd August
Entertainment, fun and frolics are provided by international and local artists across 8 stages as well as street dancing and after parties in local venues. A children's festival also takes place featuring arts workshops, puppet performances and face painters.
Bristol's circus and street theatre talent, aerial and acrobatic displays, juggling and comedy characters will also be around.
Tall ships, feature vessels and hundreds of private boats from around the world will provide the backdrop to the event in the harbour.
www.bristolharbourfestival.co.uk
Folkfest 2008 –Burnham on Sea
Friday 29th – Sunday 31st August
This acoustic folk festival provides free activities in pubs around town. Highlights include sixty music acts, dancers, workshops, exhibitions as well as a market, refreshments and kids entertainment at various venues.
If any Fools out there know of any more cheap and free festivals, please feel free to comment below, happy summer!
More: Free Days Out For Summer
Be the first to comment
Do you want to comment on this article? You need to be signed in for this feature