Keeping the kids entertained over the summer holidays isn't cheap. Even if you don't go on holiday, keeping your kids entertained over the summer will cost you £624 on average.
That's according to research by the Post Office, which included the costs of activities, childcare and fuel to come up with the high figure for weary parents.
To help you keep costs under control, we've put together a list of cheap and free days out to make this summer holiday loads of fun for the whole family.
UK-wide
Get the kids away from their screens and outdoors by taking them to watch horse racing.
Under-18s can get in free with a paying adult to the majority of The Jockey Club's race days. There's also a range of free activities to keep the kids occupied.
If you would prefer to take your clan somewhere more educational, members of Heritage England and Historic Scotland can visit hundreds of remarkable sites free of charge.
If you have the right membership for Heritage England or Historic Scotland, kids can get admission free of charge.
Are you a family of music fans? Have a look around for some free music festivals, take a picnic and chill out in the sunshine.
Or go fishing, with a free fishing taster session, courtesy of The Canal and River Trust. Pick the brains of professional angling coaches or just partake in a spot of fishing.
Rainy day activities
For rainy days (and there may be a few), you could head over to your nearest free museum. You'll find loads of exhibitions covering local history, natural history, science and famous figures.
Are you more interested in your own history? You can trace your family tree with the kids using library resources and online research at home.
Odeon Cinema is running Odeon Kids screenings all summer, with tickets priced from £3.25. Check the website for showings at your local cinema.
Alternatively, you could try Mini Mornings as you can get tickets priced from £2.49 per person at your local Vue Cinema.
Sports and activities
And for brighter days, how about something a little more athletic? There are free tennis sessions on offer throughout the UK.
If you've got bikes at home, check out some kid-friendly cycle routes that won't tire their legs out, courtesy of the National Trust.
What's more, some local councils offer certain residents free swimming at their nearest pool. Check your local council website to see if you are eligible.
For something outdoors that's less physically challenging, why not try geocaching? Basically, you go out with your GPS and find a 'cache' which has been left by another user.
It'll usually contain little trinkets you can exchange, so if you have any miscellaneous bits and bobs like badges, Christmas cracker gifts or Kinder egg toys, now's the time to dig them out.
They'll often contain a pen and paper for you to leave a message as well.
The National Trust has a rundown of 10 places to go geocaching with a list of events, which you may have to pay for. Have fun!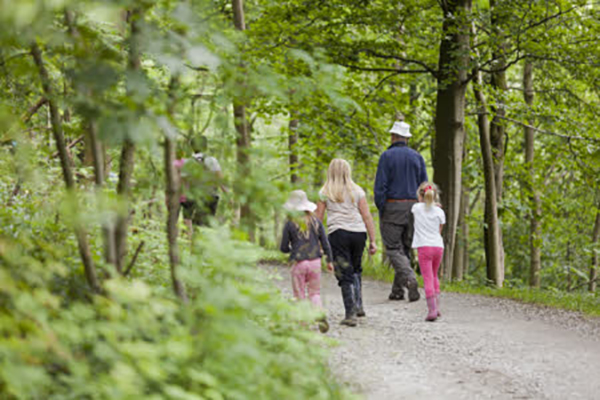 England
The British Firework Championships, Plymouth – 17-18 August
Be dazzled by one of the biggest fireworks displays of the year at the British Firework Championships.
In between displays, you can check out the funfair and food stalls on site.
Scotland
Scottish Highland Games – various dates and locations until 10 September
Scotland's Highland Games are usually one-day events that take place in various places across the country.
You can expect traditional Highland sports, including tug of war and the caber toss, as well as dancing, music and food stalls.
It's worth checking individual Highland events as there have been a few cancellations this year and you may have to pay for entry.
Edinburgh summer festivals – throughout July and August
This wouldn't be a decent guide if we didn't mention the summer festivals Edinburgh has to offer:
What's wonderful about these festivals is you don't necessarily have to pay anything to enjoy your day.
Just wander down the Royal Mile to find free shows, readings, music and street theatre.
Tour the backdrops behind your favourite films and TV shows – all year round
Explore castles, beaches, mountains and towns from the likes of Outlander, Macbeth, Skyfall and Brave.
Read more at the Visit Scotland website.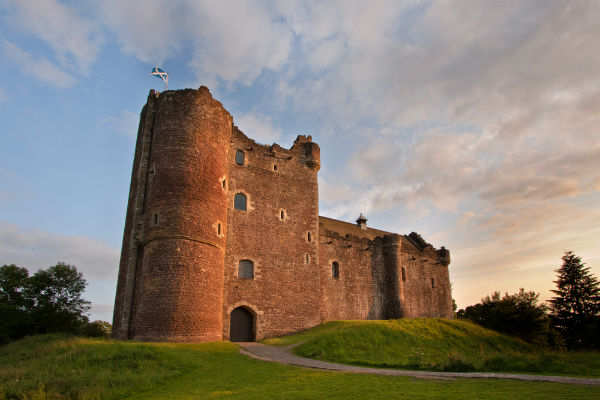 Doune Castle, near Stirling. One of the key locations in Outlander.
Wales
Knight School, Harlech Castle, Harlech – every Tuesday from 26 July to 23 August
No more toys – now your child can learn the skills of a knight at the medieval Harlech Castle.
Admission to the castle costs £8.30 for adults and £5.80 for children between the ages of five and 17.
Rhyl Air Show – 27-28 August
The Rhyl Air Show is back after being cancelled in 2021 due to the pandemic. At this free event, expect spectacular aerial displays and lots of land-based entertainment.
According to the site, for the first time in Rhyl Air Show's history, The Red Arrows and The Typhoon will do aerial displays on both days.
Bog Snorkelling Championship – 28 August
The World Bog Snorkelling Championships is returning this year on 28 August after being postponed in 2021 due to the pandemic. It will be held in Llanwrtyd Wells.
It was described by Lonely Planet as one of the 50 "must do" things around the world back in 2014.
Competitors will don their snorkels and flippers, making their way through two lengths of peat bog without using any conventional swimming strokes.
It starts at around 10am and there'll be food and drink stalls, crafts, a bouncy castle, live music and a real ale and cider bar.
Entry is £15 for adults and £12 for 14-15-year olds, while under-14s go free.
St Govan's Chapel – all year round
For something a bit more adventurous, make the descent down St Govan's Head to find the chapel, which is built into the side of the limestone cliff, measuring 20ft by 12ft. It's a hermit's paradise.
There are 52 steps to get to the chapel, but legend says it's a different number coming back up...
Northern Ireland
EastSide Arts Festival, Belfast – 4-14 August
Enjoy some music, movies, theatre, talks, workshops and exhibitions from east Belfast's hottest talent at the EastSide Arts Festival.
There are various community events and heritage tours to get stuck into as well.