Buy to let: landlords escape Euro red tape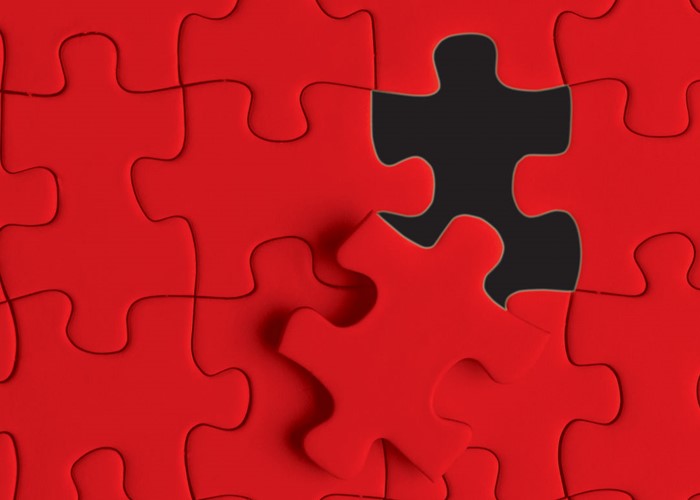 The UK buy-to-let market could escape the clutches of onerous mortgage regulation
There is nothing more frustrating to landlords than the reams of red tape that flow from Government and regulators.
So they will be breathing a sigh of relief at the news that buy-to-let lending will not necessarily fall under looming European regulation of the mortgage market, as was previously feared.
Up until last week there was a very real threat that red tape was set to strangle the buy-to-let mortgage market in the form of a new European Directive that would affect all UK mortgage lending – including buy-to-let (which currently sits outside of the scope of the Financial Services Authority).
The right to say no
After many delays a key vote by the European Economic and Monetary Affairs committee finally fell in favour in UK landlords, and draft proposals now suggest that UK authorities will be able to ensure buy-to-let is exempt from the new rules imposed by Brussels.
This is important because had the initial proposals stayed in place to regulate the sector, it would have had a huge impact on the competitiveness of the market.
Regulation is very expensive, and the cost is inevitably passed on to consumers in the form of more expensive products. And with the case of landlords, that may have meant even more increases to rent.
While the aim of any new regulation is always to protect the consumer, red tape often stifles innovation and makes life harder for the smaller, niche operators that bring something different to the sector. The UK buy-to-let market is very competitive indeed, and benefits from having a diverse range of mortgage providers.
This is just one of the reasons why the Government, MEPS and mortgage trade bodies lobbied hard in Europe to persuade the decision-makers that the sector should stay outside of the red tape – and it looks like their hard work has paid off.
Unfortunately, the rest of the mortgage market will be affected by some of the changes being imposed by Europe (but that's another story).
Lending loosens up
There is more good news for landlords this week with the launch of new buy-to-let mortgages up to 85% of the property's value, meaning that landlords now require just a 15% deposit or equity in their home.
The deals have been launched by Kent Reliance, and include a two-year discounted variable deal at 5.49% and a three-year discounted variable at 5.69%.
Both come with an arrangement fee of 2.5% and revert to the lender's standard variable rate after the initial discount period (the SVR is currently a hefty 6.58%).
While these are not exactly the keenest rates in the market - far from it - it is great news for landlords that these deals have been relaunched up to 85% of the property's value.
The lender offered similar products earlier this year for a limited period, but pulled the range due to a lack of funding.
Of course, not all landlords need to borrow quite so much. Many of those who have been in the property investment market for a long time already have plenty of equity in their portfolios. If that's the case you can currently benefit from very low rates, with deals available at less than 4% for those with at least 25% upfront.
Below are some of the cheapest buy-to-let rates currently on the market:
| | | | | |
| --- | --- | --- | --- | --- |
| LENDER | TYPE OF DEAL | RATE | FEE | MAX LTV |
| | Two-year fix | 3.39% | 3.5% | 60% |
| | Two-year tracker | 3.49% | 3.5% | 65% |
| | Two-year fix | 3.59% | 2.5% | 60% |
| | Two-year tracker | 3.65% | £1,249 | 65% |
| | Two-year fix | 3.75% | £1,749 | 65% |
| | Two-year tracker | 3.75% | 2.5% | 60% |
| | Two-year fix | 3.85% | 2.5% | 60% |
| | Two-year fix | 3.88% | £1,999 | 60% |
| | Term tracker | 3.88% | £1,895 | 75% |
| | Term tracker | 3.89% | £1,999 | 60% |
| | Two-year fix | 3.99% | £999 | 65% |
| | Two-year tracker | 4.09% | £1,999 | 75% |
| | Two-year fix | 4.15% | £1,995 | 70% |
| | Three-year fix | 4.35% | £1,499 | 65% |
| | Five-year fix | 4.99% | £999 | 70% |
| | Five-year fix | 4.99% | £1,249 | 65% |
More on buy to let:
Use lovemoney.com's innovative new mortgage tool now to find the best mortgage for you online
At lovemoney.com, you can research all the best deals yourself using our online mortgage service, or speak directly to a whole-of-market, fee-free lovemoney.com broker. Call 0800 804 8045 or email mortgages@lovemoney.com for more help.
This article aims to give information, not advice. Always do your own research and/or seek out advice from an FSA-regulated broker (such as one of our brokers here at lovemoney.com), before acting on anything contained in this article.
Finally, we tend to only give the initial rate of a deal in our articles, but any deal which lasts for a shorter period than your mortgage term may revert to the lender's standard variable rate or a tracker rate when the deal ends. Before you take out a deal, you should always try to find out from your lender what its standard variable rate is and how it will be determined in the future. Make sure you take all this information into account when comparing different deals.
Your home or property may be repossessed if you do not keep up repayments on your mortgage
Be the first to comment
Do you want to comment on this article? You need to be signed in for this feature