Buy to let: confident landlords expanding portfolios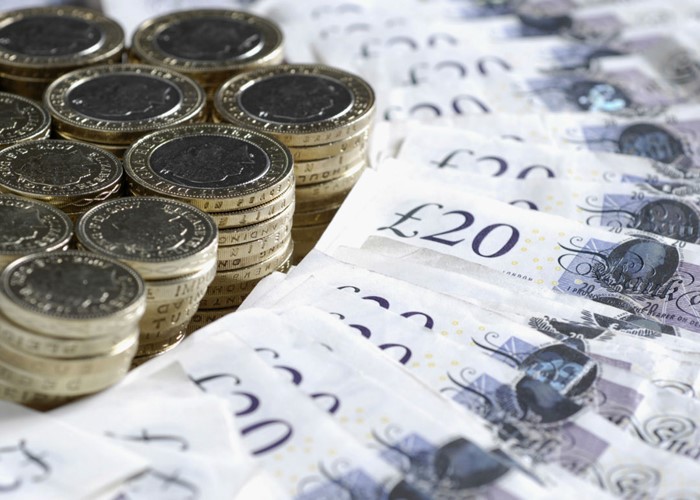 Buy-to-let is the one sector of the mortgage market that is buoyant, and is set to stay that way.
It is becoming increasingly clear that the spring bounce in the housing market was partly driven by first-time buyers rushing to beat the Stamp Duty deadline.
Now that anomaly has disappeared from the monthly figures, things are looking altogether more sober.
For example, the latest house price reports from Nationwide and Halifax show a fall in average house prices last month - of 0.2% and 2.4% respectively. This week the Royal Institution of Chartered Surveyors announced that more of its members recorded price falls than rises in April and that there was a drop in the number of agreed sales.
But it isn't all doom and gloom. Indeed, landlords are so positive about the future of the buy-to-let sector that they are still buying properties in their droves.
Buy, buy, buy
In the first quarter of this year property acquisition among landlords was particularly strong, according to independent research commissioned by Paragon Mortgages.
During the first three months of 2012 landlords increased their portfolios by an average of 1.8 properties, taking the average portfolio size to 10.8 properties.
And they are still looking to buy more, with one fifth of those surveyed saying they expect to purchase more property in the next 12 months. In fact, Paragon reckons that among its own customers the figure is even higher – over a third plan to expand their portfolio this year.
Strong fundamentals
It's little wonder that landlords are feeling optimistic about the year ahead. They are currently enjoying decent and stable yields of 6.2% - which haven't altered during the last year.
Plus void periods – where they have no tenants in their properties – have remained extremely low at just 2.6 weeks a year, according to Paragon's Private Rented Sector Trends report.
Of course, what is really giving property investors confidence is the current strong levels of tenant demand. Landlords are very positive about this underlying driver, with 44% saying that tenant demand is growing or booming and 53% saying they expect demand to increase over the next 12 months.
No wonder they are buying!
Brokers see the surge too
Mortgage brokers are equally bullish about the buy-to-let market, with almost eight out of ten saying that the sector will grow further during the course of this year.
Over a third described landlord demand as strong, accounting for on average a fifth of their business.
And brokers reckon that almost 40% of the buy-to-let mortgages they arrange are for landlords that are expanding their portfolios.
So what sort of properties are they buying up so enthusiastically?
First-time buyers priced out
Unsurprisingly, terraced houses continue to be the most popular property choice for investment, with 64% of landlords favouring them.
After all, they are relatively cheap to buy and make ideal shared accommodation, particularly for students, young professionals and nurses, so tend to provide decent yields. Flats are also popular, with 57% of landlords saying they are looking to buy this type of property.
Of course, these very properties are also ideal starter homes for first-time buyers, but the end of the Stamp Duty extension means that fewer of them are able to afford to make that step onto the housing ladder.
Instead, landlords are often able to snap up these entry-level properties. Whether or not this is a good thing depends entirely on your point of view.
On the one hand, buy-to-let investors are propping up prices and sales volumes, and keeping the property cogs turning at the bottom end of the market.
However, many people believe that it would be a good thing if prices fell, at least to within the reach of the average first-time buyer.
More help for landlords?
It's very easy to blame landlords for problems in the housing sector, whether you are an aspiring first-time buyer, or the parent of one, but remember that they are desperately needed.
The chronic lack of social housing means we are highly dependent on the private rented sector to provide accommodation to those on housing benefits, for example, as there is simply not enough social housing to go around.
Indeed the importance of the Private Rented Sector was highlighted in a report last week from the Communities and Local Government Committee.
This group of MPs reckons that the Government needs to help landlords, by giving them tax breaks and cutting red tape to make it easier for them to expand their portfolios further.
You may or may not agree with that idea, but it looks as though landlords are set to continue buying up more investment properties for the foreseeable future.
With tenant demand riding so high, why wouldn't they?
Below are some of the cheapest buy-to-let mortgages on the market right now, all at rates of less than 4%:
Super sub-4% buy-to-let deals
| | | | | |
| --- | --- | --- | --- | --- |
| LENDER | TYPE OF DEAL | RATE | FEE | MAX LTV |
| | Two-year tracker | 3.39% | £1,999 | 60% |
| | Two-year fix (purchase only) | 3.39% | 3.5% | 60% |
| | Two-year tracker | 3.49% | 3.5% | 65% |
| | Two-year fix | 3.59% | 2.5% | 60% |
| | Two-year tracker | 3.65% | £1,249 | 65% |
| | Two-year fix | 3.75% | £2,499 | 65% |
| | Two-year tracker | 3.75% | 2.5% | 60% |
| | Two-year fix | 3.79% | £1,999 | 60% |
| | Three-year discount | 3.85% | £995 | 70% |
| | Term tracker | 3.88% | £1,895 | 75% |
| | Two-year tracker | 3.89% | £1,999 | 75% |
| | Two-year fix | 3.88% | £1,999 | 60% |
| | Term tracker | 3.89% | £1,999 | 60% |
| | Two-year fix | 3.99% | £1,499 | 65% |
| | Three-year discount | 3.99% | £774 | 70% |
Use lovemoney.com's innovative new mortgage tool now to find the best mortgage for you online
At lovemoney.com, you can research all the best deals yourself using our online mortgage service, or speak directly to a whole-of-market, fee-free lovemoney.com broker. Call 0800 804 8045 or email mortgages@lovemoney.com for more help.
This article aims to give information, not advice. Always do your own research and/or seek out advice from an FSA-regulated broker (such as one of our brokers here at lovemoney.com), before acting on anything contained in this article.
Finally, we tend to only give the initial rate of a deal in our articles, but any deal which lasts for a shorter period than your mortgage term may revert to the lender's standard variable rate or a tracker rate when the deal ends. Before you take out a deal, you should always try to find out from your lender what its standard variable rate is and how it will be determined in the future. Make sure you take all this information into account when comparing different deals.
Your home or property may be repossessed if you do not keep up repayments on your mortgage
More on mortgages:
Be the first to comment
Do you want to comment on this article? You need to be signed in for this feature