Depreciation: the cars that hold their value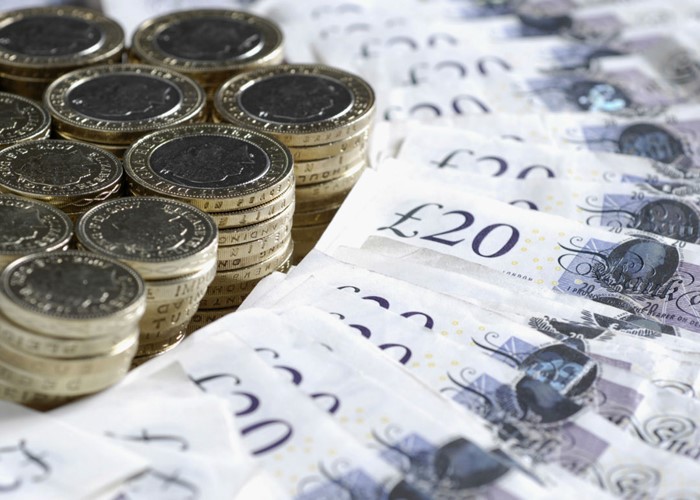 Most cars lose more than half their value in three years. But which motors hold their value best and worst?
Depreciation is the biggest cost of owning a car.
Generally speaking, almost all real assets are affected by depreciation (with the notable exception of homes, classic cars, antiques and other collectables). This is because the passage of time produces wear and tear that makes older items less useful and reliable and, therefore, less valuable.
Depreciation tends to be steepest in the first year of a vehicle's life, with the majority of the total loss of value occurring in the first three years of ownership. The steeper the depreciation rate, the more you lose out financially in the early years.
Different cars depreciate at different rates. At one end of the depreciation scale, cars in the worst categories lose up to 90% of their value just 36 months after sale. At the opposite end of this spectrum, top-end cars lose around half 50% of their value over the same period.
Although depreciation varies widely across makes and models, you can expect a typical car to lose around 40% of its value in the first year and 60% after three years.
Using data kindly supplied by CAP Automotive, we can today reveal the cars that hold their value and those that see it plummet across 14 different car types.
Compare car insurance quotes with lovemoney.com
The cars that depreciate the most
Category

Make and model

Depreciation

(3 years)

Electric

AIXAM MEGA ECITY HATCHBACK 3dr [2 seat] Auto

89.1%

Executive

VOLVO S80 SALOON T6 AWD [304] SE Lux 4dr Geartronic

79.6%

MPV

VAUXHALL ZAFIRA ESTATE (05-) 1.6i [115] Exclusiv 5dr

76.7%

Upper medium

PEUGEOT 508 SALOON (11-) 1.6 VTi 120 Access 4dr EGC

76.2%

Large executive

LEXUS LS SALOON (12-) 460 4.6 Luxury 4dr Auto

75.6%

Lower medium

RENAULT MEGANE HATCHBACK (08-) 1.6 16V 110 Expression+ 5dr)

75.5%

Convertible

AIXAM A751 SCOUTY CONVERTIBLE (07-) GTR 2dr Auto

73.9%

Coupé Cabriolet

PEUGEOT 207 COUPE CABRIOLET (09-) 1.6 VTi Active 2dr

73.5%

City car

CHEVROLET SPARK HATCHBACK 1.0i LS 5dr

71.9%

Sports

JAGUAR XK COUPE (09-) 5.0 V8 2dr Auto

71.9%

SUV

INFINITI FX ESTATE (09-) 3.7 V6 GT 5dr Auto

71.6%

Supermini

VAUXHALL CORSA HATCHBACK (11-) 1.0 ecoFLEX Expression 3dr

71.1%

Luxury executive

ROLLS-ROYCE PHANTOM SALOON (03-) II 4dr Auto

66.4%

Supercar

MERCEDES-BENZ SLS AMG COUPE (10-) SLS 63 GT 2dr Auto

60.9%
* Depreciation equals resale value after three years, divided by purchase price (including delivery and Road Fund Licence)
What immediately sticks out is the shocking loss of value experienced by owners of electric cars made by French microcar maker Aixam. Aixam's electric hatchback loses just under 90% of its value over 36 months, making it practically worthless when it comes to sell. Aixam also comes bottom in the convertible category, with its model losing almost three-quarters of its value in three years.
What also stands out from this table is how poorly French cars perform, taking bottom spot in five of these 14 different vehicle categories. Even 'solid' brands such as Vauxhall and Volvo don't do well, with three bottom places between them. Japanese brands Lexus (Toyota) and Infiniti (Nissan) take last place in the large executive and SUV (sports utility vehicle) categories.
Compare car insurance quotes with lovemoney.com
The cars that hold their value
Category

Make and model

Depreciation

(three years)

Electric

VAUXHALL AMPERA HATCHBACK Positiv 5dr Auto

65.0%

Executive

BMW 5 SERIES DIESEL SALOON 518d SE 4dr

55.2%

MPV

VAUXHALL ZAFIRA TOURER 1.8i Tech Line 5dr

63.6%

Upper medium

BMW 4 SERIES DIESEL COUPE 420d SE 2dr

56.9%

Large executive

PORSCHE PANAMERA DIESEL SALOON 3.0 V6 Diesel 4dr Tiptronic S

56.3%

Lower medium

MERCEDES-BENZ A CLASS AMG HATCHBACK A45 4Matic 5dr Auto

49.7%

Convertible

PORSCHE 911 [991] CARRERA CABRIOLET 2dr

48.8%

Coupé Cabriolet

MERCEDES-BENZ SLK DIESEL ROADSTER 250 CDI BlueEFFICIENCY 2dr Tip Auto

54.7%

City car

VOLKSWAGEN UP HATCHBACK 1.0 Take Up 3dr

54.2%

Sports

PORSCHE CAYMAN COUPE 2.7 2dr

43.6%

SUV

PORSCHE CAYENNE DIESEL ESTATE Diesel [245] 5dr Tiptronic S

45.8%

Supermini

AUDI A1 DIESEL HATCHBACK 1.6 TDI SE 3dr

54.5%

Luxury executive

BENTLEY FLYING SPUR SALOON 6.0 W12 4dr Auto

54.0%

Supercar

FERRARI 458 COUPE Italia 2dr Auto

53.1%
The above table shows the best cars for depreciation: those vehicles which hold their value best in each of our 14 categories.
Again, what stands out is how steep depreciation is for electric cars, the best of which (from Vauxhall) loses almost two-thirds of its value in 36 months. At the other end of the scale, Porsches tend to hold their value excellently, with depreciation rates as low as 43.6% over three years.
Indeed, German marques come out very well in this survey overall, with Audi, BMW, Mercedes-Benz and Volkswagen all making vehicles that hold their values well. Vauxhall came top in two categories - MPV (multi-purpose vehicle) and electric - but these categories held only two and eight vehicles respectively, so the competition wasn't exactly tough.
For the record, German-made cars took top honours in 10 of 14 categories, once again cementing their reputation as reliable and sought-after vehicles.
Quality counts
What this survey clearly shows is that, when it comes to buying a car, quality costs, but it also counts in the long run. Cars that hold their values well lose you less money and are easier to sell, making them better buys.
Compare car insurance quotes with lovemoney.com
More on cars:
Be the first to comment
Do you want to comment on this article? You need to be signed in for this feature