Why I'm boycotting Amazon and where I'm going instead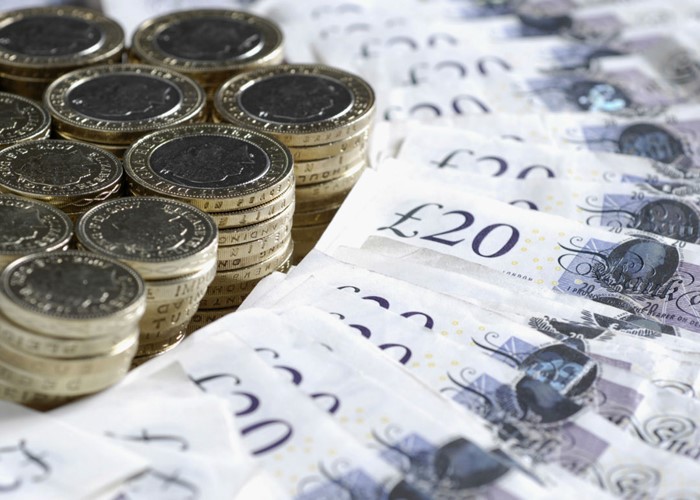 Don't let Amazon take over the world! There are loads of great alternatives.
Amazon is a great company in many ways. It led the way in the online retail revolution and has offered quality goods at low prices. I reckon I've spent at least £1,500 there over the years – and that's just on books and entertainment.
But I'm not going to shop there anymore. Here's why:
1. Amazon pays very little tax in the UK
Amazon generated sales of £3.3 billion in the UK last year but didn't pay a penny in corporation tax. The company is under investigation by the tax authorities.
This kind of behaviour sticks in my craw. I'd prefer to support businesses that give at least a little bit back to the UK.
2. It's killing bookshops
I used to really enjoy browsing in small, cozy bookshops where an unexpected pleasure was always waiting on the next shelf. But it's getting harder to do that because high street bookshops are dying. Borders and Books Etc have disappeared and they aren't alone.
Between 2005 and 2011 the number of high street bookshops fell by 20% according to the Booksellers' Association. The number of independent shops fell by 26%.
Now I admit that Amazon isn't the only reason bookshops have been closing. Aggressive supermarkets have also played a role, but Amazon and the web in general have played a major part in this.
3. Amazon is just too powerful
It's never healthy if one player in a market becomes too powerful. Consumers benefit for a while as prices stay low, but eventually, the dominant player becomes so strong, it can do pretty much as it pleases.
If we get to that stage in the UK book market, you can expect to pay higher prices and have less choice as fewer new titles are published.
Amazon has 70% of the online printed book market and was allowed last year to buy one of its strongest competitors, The Book Depository. That purchase has probably taken Amazon's market share close to 75%.
And, of course, Amazon is even stronger in the ebook market. Ebook sales already account for 20% of UK book sales, and the Amazon Kindle has something like 70-90% of that market (I've been told different figures by people in the publishing industry).
Publishers are scared by Amazon's power and I think that fear is well-founded.
It's also worth noting that Amazon's competitors are very critical of the company. You might say that's just sour grapes and not a dispassionate view, but the level of criticism is both extreme and plausible.
Here's just one quote from James Daunt, the CEO of Waterstone's:
""They [Amazon] never struck me as being a sort of business in the consumer's interest. They're a ruthless, money-making devil."
Where am I going to go instead?
I'm not going to completely give up on online purchases, but I'm going to try and buy more books on the high street.
Yes, high street prices are normally higher than the best online prices, but the differences often aren't as great as you might expect. And I'm happy to pay a bit more in return for enjoying the whole bookshop experience.
And even when I do go online, I won't have to pay much more than the Amazon price. At least for now. Here's a random selections of books and CDs and their different prices at various retailers:
Book prices
Book

Amazon (physical)

Amazon Kindle

Waterstone's store

The Hunger Games (Suzanne Collins)

£3.99 (paperback)

£3.46

£4.79

(paperback)

£7.99

£5.59

(paperback)

The Da Vinci Code (Dan Brown)

£5.59 (paperback)

£4.94

Not available

£7.99

£5.59

(paperback)

I Am What I Am (John Barrowman)

£5.68

(paperback)

£4.72

Not available

£7.99

£5.59

(paperback)

War and Peace (Leo Tolstoy)

£1.49

(Wordsworth paperback)

49p

£1.99

(Wordsworth paperback)

£9.99 (Vintage)

£1.39

(Wordsworth paperback)

The Holy Grail of Macroeconomics

(Richard Koo)

£11.04 (paperback)

£9.94

£14.44

Not available

£11.89

(paperback)
The Amazon prices that I've quoted are for books offered by the site itself, not by other sellers on Amazon Marketplace.
Overall, I'd say that Amazon tends to be cheapest, but others don't do badly. I've used Bookstore.co.uk and have had good experiences. Moving away from the table, I also like base.com and the Foyles website.
Going forward, I also intend to use Bestbookprice.co.uk, where you can compare the best prices for books, CDs and DVDs. Interestingly, when it comes to bestsellers, branches of WHSmith often offer very competitive prices.
Let's look at some CD prices:
album

Amazon

HMV online

(no MP3)

HMV Store

Play.com

iTunes

(all MP3)

7digital

(all MP3)

21 - Adele

CD £6.99

MP3 £7.49

Cd £10

£10

CD £6.99

MP3 £7.99

£7.99

£7.99

MDNA - Madonna

CD £8.99

MP3 £8.49

Cd £10

£10

CD £8.99

MP3 £9.99

£8.99

£7.99

Revolver - Beatles

CD £7.04

(no MP3)

Cd £6.49

£15

CD £9.99

(no MP3)

£10.99

Unavailable

Gold – ABBA

CD £7.89

MP3 £7.49

Cd £4.99

£7

CD £4.97

MP3 £7.99

£8.99

£5.99

Rachmaninov piano concertos 1-4 (Ashkenazy)

CD £7.49

MP3 £7.49

Unavailable

Unavailable

CD £7.49

(no MP3)

£7.99

£7.49
Once again, Amazon is often the cheapest but not always.
Boycott
So the point is if you boycott Amazon, you should still be able to buy CDs and books at decent prices.
Now I know that sceptics will wonder why I'm worried about Amazon's excessive market share when the consumer still seems to be benefitting. Just remember that Amazon could become even stronger in the next few years and that's when the consumer might really start to suffer.
I should add that I know that Amazon sells many more products than just books and music. I've focused on these two areas for reasons of space but also because Amazon doesn't appear to be as dominant in most other retail markets.
Anyway, my boycott has started. Are you going to join me? Let us know in the comments box below.
More on shopping:
Be the first to comment
Do you want to comment on this article? You need to be signed in for this feature