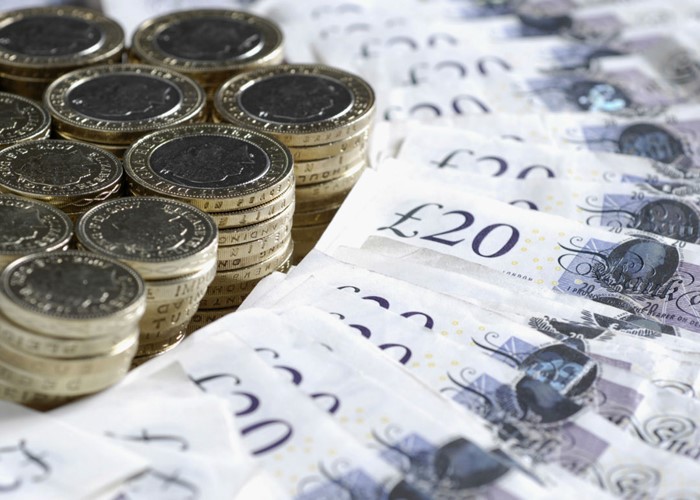 After just a month, Emma's Dell computer collapsed. What followed was the worst customer service she'd ever experienced.
Last week my computer hard drive packed up. Totally dead, all data lost and all I was left with was a series of fatal error codes. Not quite what I was expecting after having owned the brand new computer for just one month.
It seems I made the fatal error of buying Dell. Reassured by the fact it's a massive company kitting out offices worldwide, I didn't bother checking out its reputation before ordering my new desktop. However, a quick Google after the event found that Dell has an unenviable reputation for shoddy customer service.
As soon as the "hard drive fail" message appeared on my screen, accompanied by a clicking noise in the unit, I called the ever-reliable Geek Squad hoping they'd tell me this wasn't what I feared. But it was – the hard drive, just five weeks old, was totally dead.
Expensive phone lines
I called Dell on its 0844 technical support line. 0844 numbers are "profit share" numbers whereby the company receiving the call receives a share of the call cost. It's a whopping 12.41p a minute plus 13.24p connection charge on my phone provider Virgin Media.
The first time I get through I've no sooner explained the problem than the operator hangs up on me. I try again and despite explaining that technical experts at the Geek Squad have declared the hard drive dead, I have to go through 50 minutes of turning things on and off, pressing F2, F10, reading back error messages, all for the operator to conclude that, yes, the hard drive is caput and all of my data is lost.
A quick check of my phone bill online tells me calling Dell has cost me almost £7, plus VAT.
Sub-standard repairs
Naturally I asked how this could happen when I've owned the computer for less than a month, only to be told that "hard drives fail all the time". Not particularly reassuring.
When I asked for my money back Dell refused and said it would send an engineer to fix it. After a lot of quibbling about days and times, and Dell promising to call me but then not bothering, the engineer turned up a few days later.
After a couple of hours he replaces the hard drive and operating system and is packing up to go. What about my lost data? He cheerfully advises me that Dell don't recover data and paying someone to do it will cost £800. The new computer also lacks Windows Live Mail, unlike the one I bought, plus lots of other software included on the original machine. The engineer says someone will call to sort it out.
Customer service
Customer service call a bit later and talk me through installing Windows Live Mail. When I ask about compensation for the catastrophic failure of my machine so soon after purchase, my lost data and all the hassle, it's turned down flat.
I ask how they can justify using a 0844 number for customers to call with Dell faults and the operator, based in India, tries to convince me it's a "local number". I explain that in the UK local numbers start with 01 or 02 and he then tells me it's "impossible" to run a customer service number without using an 0844 number and bizarrely asks me to name a technical support number that doesn't begin 0844.
My brain's gone dead, I can't think of one; it's like a really hard pub quiz. For the record, lovely Geek Squad use a free 0800 number.
I decide to write a letter of complaint and ask for the address but the "supervisor" says there's no point, the letter will just come to him and he won't do anything. I ask for the phone number for their PR or media relations team – so I can ask for the official line on Dell's approach to customer service – only to be told Dell doesn't have one.
The "supervisor" is rude, aggressive and totally unsympathetic. Meanwhile my ranting Tweets have got a response from @DellCares even though every dealing with Dell suggests it couldn't care less.
In the end Dell agrees to give me £50 compensation. I've yet to see it.
Bad reputation
If only I'd Googled Dell before placing an order. The internet is full of blogs, stories and discussion forum posts all detailing Dell woes, most even worse than mine. Worryingly a story in PC Pro magazine last year reported that "Dell claims its customer support has improved by 90%". I dread to think what it was like before.
Admittedly my fault was fixed within a few days but it's pretty outrageous that a brand new computer broke down so soon. And if I had £1 for everyone who's asked whether I back-up, I could just buy a new computer. For the record I normally do regular back-ups but naively thought a new PC would last more than a month so hadn't quite got round to it.
So what's the worst customer service you've ever been subjected to? Did you get compensation? And have you stopped using the firm altogether? Let us know your experiences in the comment box below.
More: The Sale of Goods Act: your consumer rights | Know your online shopping rights and get consumer protection
Be the first to comment
Do you want to comment on this article? You need to be signed in for this feature