Big budget month day 26: earn cashback and loyalty points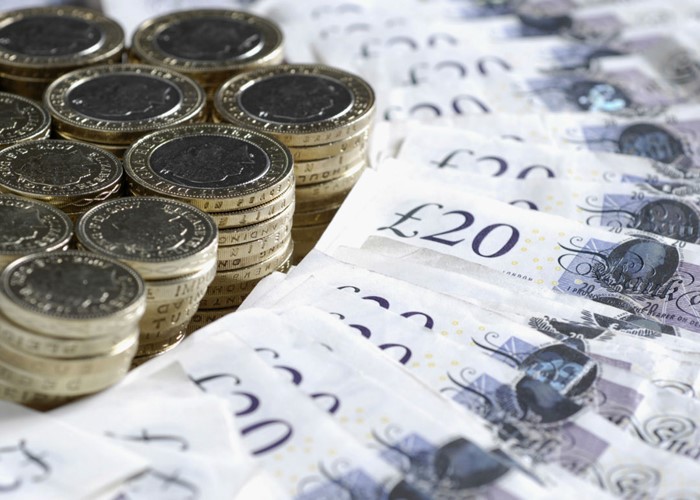 Now you've made some savings, it's time to earn some money back on your remaining spending.
Now you've cut back your outgoings and started saving some money, it's time to see if you can start earning a bit extra from your spending.
There are various ways of doing this, so let's have a look at some.
Cashback and reward credit cards
If you pay for things such as your food shopping and petrol on your credit card, you can earn cashback or other rewards. This only works if you pay off your balance in full every month. Otherwise, your interest costs will quickly negate the rewards you're earning.
The Capital One World MasterCard pays 5% cashback for the first 99 days, up to a maximum reward of £100. After this, it pays 0.5% on the next £6,000 spent, then 1% on £6,000 to £10,000 and 1.25% on spending over £10,000. To apply, you need to have a flawless credit rating, own your home and earn at least £20,000 a year. The typical yearly rate on purchases is 19.9% APR.
The American Express Platinum Cashback Card pays 5% cashback for the first three months, capped at £100. After this, it pays 1.25% on all spending. There is a £25 yearly fee, plus a yearly bonus rate of 2.5% for one month each anniversary. To apply, you need a household income of at least £30,000 a year, and the typical yearly rate on purchases is 14.9% APR.
The Santander 123 Cashback MasterCard pays 1% on supermarket spending, 2% in department stores and 3% on fuel spending (capped at £9 a month). There is a £24 yearly fee, though if you move your current account to the new Santander 123 account, there's no fee for the first year.
What's more, the current account pays cashback on your direct debits. For more information, check out this article. The typical yearly rate on purchases is 18.9% APR, and to apply, you'll need a minimum yearly income of £7,500.
If you prefer points or vouchers to spend at your favourite shop, John Lewis and M&S, to name just two examples, offer reward credit cards.
Some shops, mainly clothing retailers and department shops, also offer a store card (although many have tried to 'rebrand' this somewhat chequered product as a 'loyalty' card) offering rewards, promotions and exclusive events. Many have very high APRs, so you must keep on top of your spending if you don't want to rack up a fortune in interest rates.
Cashback current accounts
Competition has heated up in the current account market. As mentioned above, Santander's 123 account now pays cashback on your direct debits, while Halifax's Reward account pays £5 a month if you pay in at least £1,000 every month. You can read more about how they compare in Santander 123 account vs Halifax Reward account.
Reward schemes
There are dozens of reward schemes around, from supermarket rewards such as Tesco's Clubcard and the Sainsbury's Nectar programme to petrol station and loyalty cards.
The Tesco Clubcard offers one point per £1 spent (1%) at Tesco or with its partners such as energy supplier E.ON. Each point is worth a penny when spending at Tesco, but redeeming these vouchers via the Clubcard Rewards scheme can double, triple or quadruple their value, depending on what you buy.
The Nectar card offers two points per £1 spent at outlets including Amazon, BP, Debenhams, Expedia and Sainsbury's. Each point is worth half a penny, so you effectively earn 1p per £1 spent. Again, you can boost the value of these points by redeeming them for a range of different discounts, gifts or days out from the Nectar catalogue.
The Boots Advantage card offers four points for every £1 spent at Boots, which works out at 4% of your spending. Each point is worth a penny in-store, plus Boots offers extra points and coupons via in-store kiosks.
If you're a driver, there are a number of petrol station loyalty cards from Shell's Drivers' Club Card to Texaco's Star Rewards. You can read more about how they compare in The best petrol loyalty cards for drivers.
If you go to Odeon cinemas a lot, you might want to get a Premiere Club card, where you earn 10 points for every £1 you spend in the cinema or online which you can redeem against its (hideously expensive) food and drink.
Most of the big coffee chains also have loyalty cards (although we've looked at why it might be good idea to skip your daily latte earlier in this series), where you earn points for each purchase to redeem for freebies later.
And many independent retailers, from bookshops to music shops to clothes shops, also offer loyalty schemes. If you're a regular customer, it's always worth asking if the shop has one.
Cashback websites
In recent years, a new breed of websites has sprung up that will pay you cashback for shopping via them at major retailers.
The concept is pretty simple. You register with a cashback site and when you are shopping online, you visit your chosen retailer through a link on your cashback site.
If you then go on to purchase something, your purchase is tracked. The retailer pays a commission to the cashback site for driving traffic to their site, and they in turn give you a percentage of the money.
TopCashBack is billed as the UK's #1 cashback site (a claim quite a lot of them make!) and does actually come out top in plenty of polls. They have a great payout rate and generally get good feedback from their customers, with only a few complaining that their cashback hasn't tracked.
They are a large company and boast relationships with many of the big retailers, and they don't charge an annual admin fee.
Quidco is the largest of the cashback sites, boasting around 1,200 major retailers. It has a good tracking rate and reasonable customer service.
Despite a £5 annual fee this is a good site, although some customers do report tracking problems and unpaid cashback. The annual fee may put some off, but the consistently good offers make it worth it for me.
You can now register your credit/debit card with them and get cashback from selected high street retailers, so you can earn even when not shopping online. You can also download their iPhone App which uses GPS technology to locate shops near you that pay in-store cashback.
Big budget month so far:
Big budget month day one: how to plan a budget
Big budget month day two: looking at your spending
Big budget month day three: setting your goals
Big budget month day four: make sure you're not missing out on money
Big budget month day five: cut your transport costs
Big budget month day six: save money on food
Big budget month day seven: save money on your energy
Big budget month day eight: cut your utilities spending
Big budget month day nine: have a posh packed lunch on a budget!
Big budget month day ten: how to eat out for less
Big budget month day 11: cancel subscriptions and memberships
Big budget month day 12: how direct debits can save you money
Big budget month day 13: save on music, TV, movies and games
Big budget month day 14: save money by stopping smoking
Big budget month day 15: how to have a holiday for less
Big budget month day 16: where to find cheap clothes
Big budget month day 17: the best places to find freebies
Big budget month day 18: cheap nights out
Big budget month day 19: find voucher codes
Big budget month day 20: recycle your things for cash!
Big budget month day 21: make tax-free cash from your spare room
Big budget month day 22: easy ways to make money
Big budget month day 23: cheap and free days out
Big budget month day 24: find unclaimed money and assets
Big budget month day 25: switch insurance, mortgage, cards and loans

Be the first to comment
Do you want to comment on this article? You need to be signed in for this feature