The cost of living crisis is intensifying as the estimated energy price cap keeps increasing while inflation is predicted to hit 15% by the start of 2023.
Here's a roundup of some of the help you can get during this difficult time.
Free bus travel and cheap train tickets
If you're claiming certain benefits like Jobseeker's Allowance and Universal Credit, you may be eligible for half-price train tickets with a Jobcentre Plus Travel Discount card.
Train companies across England, Scotland and Wales are on board with this scheme. Contact your local Jobcentre Plus for more information.
Other independent schemes include Wheels to Work West which covers Bristol and Bath along with parts of Somerset and Gloucestershire and offers free bus travel and free bike loans to those on benefits.
If you're looking for work and got a job interview, you can get your interview outfit dry cleaned free of charge at over 500 branches of Timpson.
Older households 'missing out on £1,000s a year'
Iceland food vouchers
Iceland has teamed up with the Rothesay Foundation to give away vouchers worth £30 each to 40,000 pensioners, but there's been very high demand according to MoneySavingExpert.
To qualify, you must rely on your State Pension for day-to-day living and live independently, or with a carer, and also live in certain areas including Liverpool, the West Midlands, Croydon and North Wales.
You can call Iceland's 'Summer Cheer' hotline on 0800 098 7877 to claim until 16 September - however, vouchers are on a 'first come first served basis'.
If you're 60 or over, you can get 10% off your shopping every Tuesday at both Iceland and The Food Warehouse with no minimum spend.
Don't shop at Iceland? Read our weekly deals roundup at all the major supermarkets
High street price lock pledges
Many supermarket chains and retailers have announced price freezes on basic items including food and toiletries.
Boots has promised to do this on 1,500 products until at least the end of the year. The price freeze scheme applies to many own-label products including toothpaste, shampoo, nappies and shower gel.
Iceland is price-locking over 60 basic staples at £1, including fruit and vegetables, ready meals and cooked meat, which runs until the end of 2022.
Superdrug has promised to freeze the price of over 100 own-brand products until at least May 2023.
Free broadband and cheaper mobile deals
You can get free broadband for six months with TalkTalk if you're on benefits and don't have an internet connection thanks to its partnership with the Department for Work & Pensions.
Those claiming Jobseeker's Allowance or Universal Credit can apply through their local Jobcentre for a voucher to use with TalkTalk. There's no sneaky auto renewal as the deal ends after six months.
Vodafone offers the 'VOXI For Now' social tariff as part of the Government's Help for Households package. The social tariff offers unlimited 5G data, calls and texts for £10 a month, instead of £35.
The social tariff is available for anyone on benefits including Jobseeker's Allowance, Universal Credit and Employment and Support Allowance and lasts up to six months. There are no credit checks or contracts, and this tariff can be paused or cancelled at any time.
Social broadband tariffs: millions could save on internet costs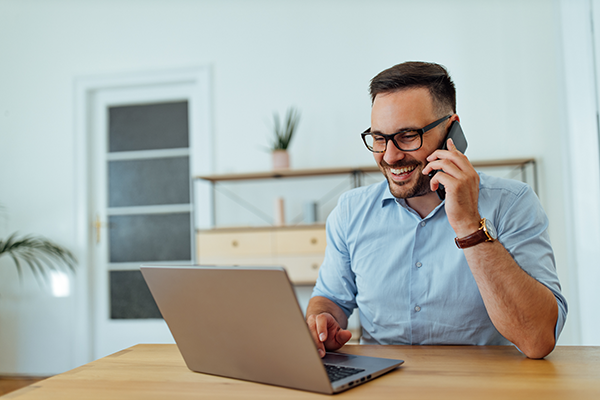 Free meals and foodbanks
You can get a free three-course meal every week with the FoodCycle charity, which is run by volunteers – anyone can turn up with no need for a referral. You can find your nearest venue through the website.
The Trussell Trust is the largest foodbank in the UK and its parcels, which include tinned and non-perishable items such as soup, pasta, cereal, UHT milk and fruit juice, usually last three days.
You'll usually need a referral from your GP, social worker or Citizens Advice to use a foodbank, while some churches and community centres run their own independent food banks.
Free or cheap meals for kids
Lots of supermarket cafes offer free or cheap kids meals – but in most cases, you have to fork out for an adult meal, which can typically cost around £5.
However, at Asda cafes, kids can eat for £1 all day in over 200 outlets. There's no minimum adult spend and baby food is also available. This offer runs until 9 January 2023.
Kids eat for free all day at over 300 Tesco cafes (if you have a Clubcard) until 26 August.
Meals are worth up to £3.25 and includes kids breakfast and the hot meal deal. Parents need to buy an item to activate the deal – but this can be a minimum of 60p for a piece of fruit.
Help from your energy supplier
Some energy suppliers offer financial assistance to customers and in some cases non-customers who are struggling with energy bills.
Octopus customers can benefit from its Octo Assist scheme with any financial help assessed on a case-by-case basis. This can include credits towards your bills and over 50,000 people have benefited so far.
The British Gas Energy Trust is open to everyone – not just British Gas customers. It's an independent charitable trust that can offer advice and grants to those struggling with energy bills in England, Wales and Scotland.
Shell Energy has set up a £5 million support fund to help customers with both financial help and advice.
Cost of living support package
And don't forget you may be eligible for money from the Government's cost of living package. There's no need to apply as payments should be automatic if you're eligible.
There's a £650 cost of living support payment for those claiming means-tested benefits and tax credits, which is currently being paid in two instalments.
Millions of people should already have received the first £326 payment, while the second £324 payment is due in the autumn.
A £400 energy bill discount will be paid to 29 million households across England, Scotland and Wales who pay for their energy and have mains electricity. This will be credited to electricity bills in monthly instalments from October to March 2023.
Pensioners get an extra £300. This is a one-off payment which will be made to those who get the Winer Fuel Allowance and a £150 disability payment is being made to those claiming certain disability benefits.
Households may also be eligible for the £150 council tax discount. While many eligible households will have already received this, councils have until 30 September to pay.
This is paid to households living in homes with a council tax rating of A–D.