Amazon, Google, Facebook: fake reviews remain an issue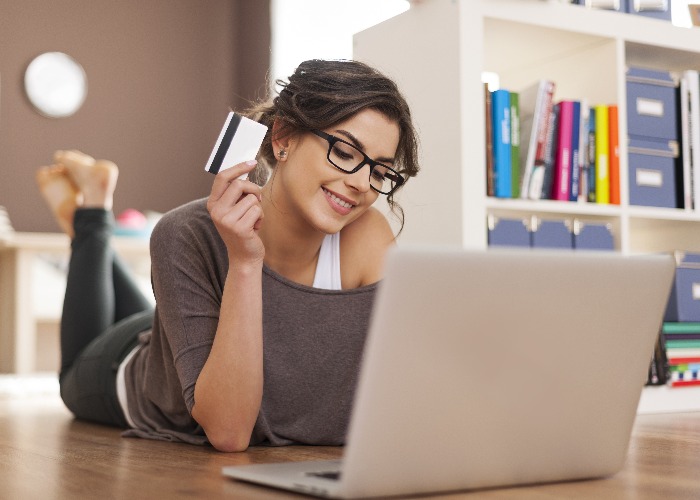 Retailers selling through Amazon are offering valuable gift cards so long as customers leave five star reviews.
Checking the reviews for an item or service before purchasing it online is always a good idea.
After all, it's not enough to read the details provided by the retailer ‒ you also want to get a sense of what real customers thought, whether it lived up to their expectations.
Or at least, that used to be the smart move.
However, the swarm of fake reviews manipulating the system means it's incredibly difficult to work out what high-ranking products deserve those scores, and which stand out from the crowd simply because of paid-for reviews.
Getting paid to leave a review
Last month, during the heatwave, my mum purchased an air purifier on Amazon. It arrived promptly, and by all accounts has done the job she wanted. A success all round.
And then last week she received a letter from the business selling the purifiers through the post. It said that she had been chosen as a 'lucky customer', and would be paid for leaving a positive review of the product on Amazon.
A text review would see her rewarded with a £30 Amazon gift card, while she could pocket £35 by adding a picture or video to the review.
All she would have to do is post the review, and then send the retailer a screenshot as well as her Amazon order number, and the gift card would be sent within 24 hours.
Helpfully, the letter also includes the instruction not to include a picture of the letter within the review.
This strikes me as a pretty blatant example of review manipulation. Why leave an honest review of a mediocre experience, if you could tell a few white lies and pocket £35?
Of course, the more five star reviews the product gets, the better it performs on Amazon searches, meaning the retailer ends up selling even more of them, with no doubt more letters sent out to customers 'encouraging' them to leave a five star review of their own.
Flooded with fake reviews
The timing of this particular letter was pretty appropriate, following hot on the heels of a new investigation from the consumer champions at Which?, looking into the issue of fake reviews.
It set up a fake business, and then approached review brokers to look to boost the fake business's profile pages on Google, Facebook and Trustpilot through bogus five-star reviews.
The fake business ‒ Gold Lion Labs, which claimed to offer PCR testing services ‒ built up 19 five-star reviews on Facebook within five days thanks to the services of these brokers.
When Which? looked into the profiles of the reviewers, it became clear that they had all reviewed many of the same businesses on Facebook. In total, 168 businesses had been reviewed by the same 19 profiles who also left a five-star review for the fake business set up by Which?
Things moved more slowly on Trustpilot, taking three weeks to gather 19 five-star reviews. However, by this point it had a 4.6 TrustScore on the site, far higher than the health consultant business category average of 3.6 stars.
It was a similar story with Google reviews, where the fake business quickly built up a high score.
Which? quizzed the reviews brokers they used on how straightforward it was to buy reviews on Google, and was told that in eight years none of the broker's clients had experienced any issues.
Sadly, this is nothing new. At loveMONEY we've written before about the issues of fake reviews on Amazon and eBay, designed to manipulate the system.
Talking tough
Since the investigation, Facebook has (eventually) removed some of the profiles used for fake reviews, while TrustPilot has said it is considering legal proceedings against the review brokers. Google has also signalled it will consider legal avenues, an approach which Amazon has used in the past.
The trouble is that all of these firms ‒ and the Government, for that matter ‒ have talked tough about clamping down on the issue of fake reviews, and yet here we still are.
Clearly, if a business wants to beef up its review profile there are plenty of brokers willing and able to help them do it, with it seemingly only becoming an issue once the likes of Which? get involved.
And if the business prefers a more DIY approach, they can simply offer cash incentives to their actual customers to leave inflated reviews, as was the case with my mum.
The Government outlined plans for a bill which would ban fake reviews back in the Queen's Speech, but an awful lot has changed since then. We will have a new Prime Minister in place within a matter of weeks, and who can say how important this issue will be for either of them?
And so the problem drags on, with innocent shoppers continuing to be duped by fake reviews.
Because that's the point in all this. This isn't a victimless crime ‒ people are being conned into purchasing items, or working with businesses, based on reviews which are simply a nonsense.
At loveMONEY we have always been passionate advocates of doing your homework before buying an item or service, so that you understand what you're getting for your money. The trouble is that's not easy to do when you can never really be sure how genuine the reviews are.
What's beyond doubt is that for all of the tough talk from internet giants about cleaning up the problem, fake reviews remain a significant issue, and until it is dealt with properly plenty of normal people will end up out of pocket.
Be the first to comment
Do you want to comment on this article? You need to be signed in for this feature