ISAs: Only 38 days left to grab your tax-free savings allowance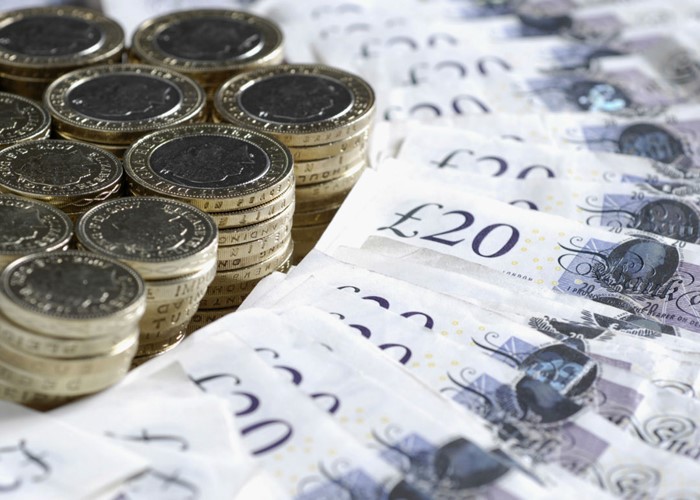 If you don't open an ISA by 5 April, you lose out, so here are the best havens for your cash.
Almost seven years ago, in August 2005, a survey by insurance company Prudential found that a quarter of young adults (25%) thought an ISA was either an energy drink or an iPod accessory.
In fact, an ISA -- or Individual Savings Account -- is the UK's most popular tax haven, used by nearly 20 million British savers and investors. However, its fancy name makes it sound more complicated than it is, which puts some people off opening one.
To encourage you to open an ISA, I'm going to dispel a few more myths about this tax shelter. Here's what you need to know:
1. There are two types of ISAs
In essence, there are two types of ISAs. The first, a cash ISA, is a savings account that pays tax-free interest on cash deposits.
The second type is a stocks and shares ISA, used to keep the taxman's hands off the income and gains generated from shares, funds and bonds. For more on stocks and shares ISAs, check out Savers turn to stocks and shares ISAs.
I'm going to concentrate on cash ISAs.
2. Cash ISAs aren't complicated
A cash ISA is nothing more than a specialist savings account. However, because all interest generated inside a cash ISA is tax-free, it beats bog-standard savings accounts (all other things being equal).
3. You need to be 16 and over
To open a cash ISA, you need to be a UK resident aged 16 and over (for stocks and shares ISAS, the minimum age is 18). So, even teens can become keen tax-free savers!
4. There is an upper limit for deposits
There is a limit on how much you can save each tax year into a cash ISA. For this tax year (which ends on 5 April), this ceiling is £5,340 per person (so that's £10,680 for a couple). In the 2012/13 tax year, which begins on 6 April, the cash ISA limit leaps by £300 to £5,640 (£11,280 for a couple).
Once you've deposited this maximum amount into an ISA, you cannot replace any withdrawals made from this point forward. You'll have to wait for the next tax year and your next ISA allowance.
5. You can open an ISA with just £1
You don't need to be rich to open a cash ISA. While a few of the top-paying cash ISAs require an initial deposit of £500 or more, others allow you to open an account with just a quid.
Cash ISAs are ideal for even the most modest savers!
6. You can deposit lump sums or save monthly
In most cases, providers of cash ISAs will allow you to make one-off contributions, regular monthly deposits, or simply drop in a lump sum. In other words, you choose when and how much cash to pay in.
7. You don't need new money
One of the best ways to fund a new cash ISA is with old money.
By transferring cash from a taxable, low-interest savings account to a top ISA, you could earn 10 times as much interest. So gather up all the spare bits of cash you have lying around in inferior savings accounts and transfer them to a tax-free ISA before 6 April.
8. You can switch between cash ISAs
Each cash ISA is assigned to a separate tax year. So, super savers will have a string of ISAs running from when they launched in 1999/2000, right up to 2011/12.
Of course, it's a good idea to keep an eye on old cash ISAs, to make sure that they still pay competitive interest rates. If not, you should transfer these existing ISAs to top-paying providers. These transfers must be done bank-to-bank and not by withdrawing and re-depositing this cash.
Also, you can move money from cash ISAs to stocks and shares ISAs, but not vice versa.
Six of the best (Top ISAs for 2011/12)
With just 38 days left until the end of the tax year, you must use your 2011/12 ISA allowance by 5 April, or lose it. So, let's find out where you can stash your tax-free cash for the best returns.
Check out these six market leaders:
Three easy-access ISAs
Provider &

Account

Interest

rate

(% AER)

Minimum

deposit

Notice

period

Notes

Newcastle BS

Bonus ISA (Issue 2)

3.05%

£1

None

Rate includes 0.95% bonus for a year

3.00%

£1

None

Rate includes 1.96% bonus for a year

Rate guaranteed at 3% for a year

Marks & Spencer Money

Advantage Cash ISA

3.00%

£100

None

New rate from 9 February
As you can see, these table-topping ISAs pay tax-free interest of 3% or more on deposits of £1+ (£100+ at M&S Money). All three are no-notice accounts, so you have easy access to your cash without delays or penalties.
Three fixed-rate ISAs
Provider &

Account

Interest

rate (% AER)

Minimum

deposit

Notice

period

Notes

Governor Money

Progressive BS

4 Year Fixed Rate ISA

4.05%

(to 07/03/16)

£100

Fixed term

Early access subject to closure and breakage fee

3.80%

(to 04/04/15)

£1,000

Fixed term

3.50%

(to 04/04/14)

£1,000

Fixed term
As you can see, you can earn more than 3% a year by fixing your rate for two to four years. Top marks go to NatWest, which is one of the few big banks to offer market-beating rates on cash ISAs right now. It pays a fixed 3.80% AER for four years or 3.50% AER for three years.
More: Don't delay -- open your ISA today! | Top tax havens for babies, children and teens | How British banks rip us off abroad
Be the first to comment
Do you want to comment on this article? You need to be signed in for this feature