30 things you can get for £5 or less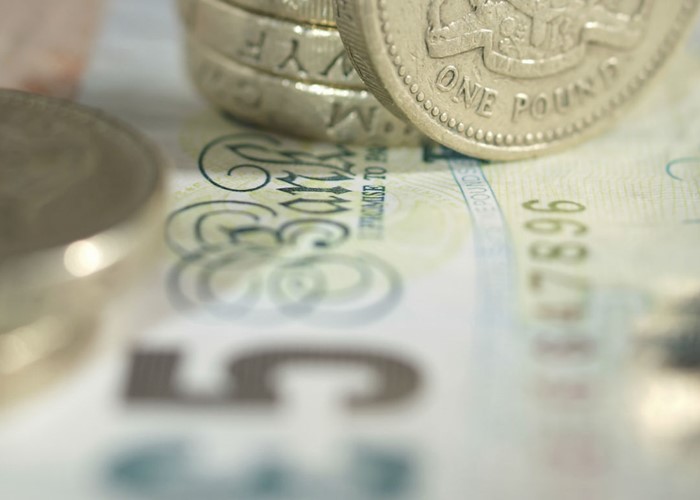 For a humble fiver, you can still buy all sorts, from scarves to height charts, the King's Speech on DVD or even a meal out!
A couple of years of high inflation means that £5 cannot buy you quite as much as it used to. However, if you know where to look, there are loads of cracking deals for less than a fiver!
Clothes
1. Sundress
Get ready for summer with this shirred detail Jersey sundress from topshop, just £5.
2. Flip flops
Continuing on the summer theme, these white plain flip flops from Next are down from £9 to just £4 at the moment.
3. Ties
There's a host of ties available for less than a fiver in the Tie Rack sale, including this threaded stripe silk tie and this cross diamond silk tie.
4. Scarf
If it's still too cold for you to start thinking about summer, this grey wavy edge scarf is £3 at Dorothy Perkins.
5. Tights
Still at Dorothy Perkins, these navy 120D opaque tights are £5.
Kids
6. Toy Story height chart
This Toy Story height chart puzzle is currently 50% off at Mothercare, making it just £4.49.
7. Crayola Crayons
These Crayola Twistables crayons never need sharpening, and are only £3.29 at Toys R Us.
8. Thomas the Tank Engine shoes
Head over to Asda and you can get these shoes featuring everyone's favourite engine for £4.
9. V Neck Jumper
Over at Adams, this V Neck Jumper is £3.30, down from £10.99. It's available in a couple of different colours, and from new born up to 12 months.
10.School skirts
Meanwhile, at Debenhams, this pack of two green gingham school skirts is between £3.20 and £4, depending on the size you go for.
Food
11.M Savers
Morrisons has just launched a new budget range, called M Savers, featuring apples, orange juice, fish fingers and vanilla ice cream, all for less than £1 each.
12.Asda Rollback
Asda has its own Rollback promotion at the moment, with a stack of goods just £1. Check out the details here.
13.Dine out for £5
You can even eat out for a fiver at All Bar One, with its new £5 meal deal. Act quickly though as the promotion is ending on 29 February.
Remember, for all the best food deals, check out our weekly Frugal Food blog.
Technology and games
14.Unlimited broadband
Tesco Broadband is currently offering unlimited broadband for just £2.50 a month! For more on this deal and how it compares, check out this article.
15.USB flash drive
Need more memory on the go? This Verbatim 8GB USB Flash Drive is just £3.99 from MyMemory.co.uk.
16.Need for Speed
The Need for Speed games are classics, and you can get Need for Speed: Shift for just £4.95 from TheHut.
17.Band Hero
Over at ShopTo, it will only set you back £4.85 to get your hands on Band Hero.
Homeware and garden
18.Salad leaf kit
This salad leaf kit from Homebase allows you to grow your own mustard, rocket and lettuce. And it's only 10p!
19.Candles
Over at House of Fraser, you can get your hands on a set of six dinner candles in ivory, white or red.
20.Book-ends
At Ikea you can get your hands on this set of two snazzy book-ends for £4.99.
21.Lamp
This purple fizz round ceramic table lamp is currently just £4.99 at Homebase. Be warned, it's not available in store - you can only get it online.
22.Bird seed feeder
Over at Wilkinson, for £3.99 you can get this Supa Wild Bird Lantern Seed Feeder.
23.Vase
For £3.50 you can get yourself this flared vase from M&S.
DVDs and music
22. The King's Speech
It was one of the biggest movies of last year, winning a stack of Oscars, and you can now get the DVD of The King's Speech for only £4.99 from HMV.
23. How to Train Your Dragon
Alternatively, head to play.com to pick up this brilliant kids movie for only a fiver!
24. Superhero box set
Still at play.com, you can get four cracking superhero movies – X-Men, X-Men 2, Daredevil and Elektra – all for just £1.99!
25. Best of Etta James
For some really classy music, pick up the Best of Etta James collection. It's just £3.39 at Amazon.
26. Doo-Wops and Hooligans
A little more contemporary, still at Amazon, you can get your hands on Bruno Mars' Doo-Wops and Hooligans for £4.49.
Freebies
27. Free films
Watching films has never been so cheap!
With lovefilm.com, you can get a 30-day free trial, plus a £15 gift certificate to use at Amazon. Alternatively, head over to the new kid on the block Netflix, where you can also get a free trial for a month.
In fact you can even make money out of these free deals, by signing up for the trial via a cashback website like Quidco! Check out Netflix vs Lovefilm: the cheapest way to watch films.
28. Free insulation
You can get free cavity wall and loft insulation from the nation's energy firms. In fact, with British Gas, you can even make money simply by referring someone who needs it!
29. Free sim cards
All sorts of phone networks allow you to get hold of sim cards for your mobile phone absolutely free, including Orange, O2, Vodafone and giffgaff.
30. Free nibbles
Graze offer boxes filled with all sorts of healthy nibbles, from olives to nuts to seeds, and deliver them direct to your office or home as often as you like. You get your first box free, and your next box half price!
These are just the 30 things that I've picked out for less than a fiver, but there are plenty more stonking deals out there. Let us know the bargains that have caught your eye in the comment box below.
Be the first to comment
Do you want to comment on this article? You need to be signed in for this feature