How British banks rip us off abroad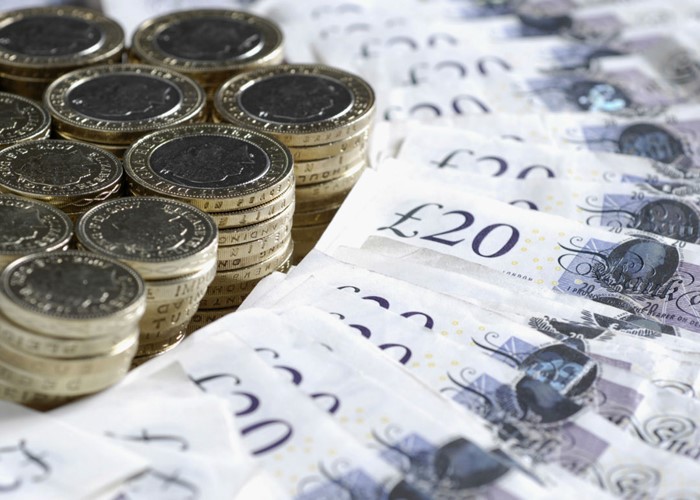 British banks impose steep fees on overseas spending and cash withdrawals overseas.
After £1.5 trillion of taxpayer-funded bailouts and financial support for UK banks, you'd imagine that they would seriously think twice before continuing to rip off British consumers.
Alas, according to new research from consumer champions Which?, our banks continue to charge us hidden, sky-high fees for overseas transactions.
A colossal card con
To find out how widespread this rip-off is, Which? checked the foreign-currency charges of the UK's seven biggest banks and building societies. It found that these 'exorbitant' fees were too high, too complicated, often left off monthly statements, and hidden away on providers' websites.
On 13 December 2011, Which? researchers headed to Calais to compare the amount charged by each bank for a €5.95 purchase using a debit card and a €20 cash withdrawal from an ATM. A huge difference in charges emerged.
The best deal by a mile was the Norwich and Peterborough (N&P) Gold Light current account, which charges no fees for overseas use.
At the other end of the scale was Halifax's standard current account, which charged nearly a third more than N&P for the same supermarket purchase. Indeed, Halifax's fees were so out of line that it charged nearly 30% more than Barclays and HSBC. Lloyds TSB charged 15% more than N&P for the €20 ATM withdrawal.
These additional fees can make overseas spending on plastic incredibly expensive. Which? revealed that ten transactions of £50 made using a Halifax debit card would incur fees totalling £28.75, versus zero fees at N&P.
Which? also criticised four banks -- Halifax, HSBC, Lloyds TSB and Santander -- for hiding away foreign-loading fees inside their exchange rates.
As a result of this survey, Which? wants all banks to clearly set out the foreign fees they charge, allowing consumers to compare deals find the best buys with ease.
How the banks compare
To find out just how unfair these foreign fees are, Which? tested the standard current accounts of Barclays, Halifax, Lloyds TSB, Nationwide, NatWest and Santander, plus the HSBC Premier account, against the fee-free Norwich and Peterborough's Gold Light account.
1. Buying a €5.95 (£5.03) bottle of wine in French supermarket Auchan
Here are each bank's charges, from the highest to the lowest:
Provider

Exchange

rate

Loading

fee

Purchase

fee

Total

fees

Extra

cost

Halifax

0.84565

2.75%

£1.50

£1.64

32.6%

NatWest

0.84538

2.75%

£1.25

£1.39

27.6%

Santander

0.84565

2.75%

£1.25

£1.39

27.6%

Lloyds TSB

0.84531

2.99%

£1.00

£1.15

22.9%

Barclays

0.84505

2.99%

Nil

£0.15

3.0%

HSBC

0.84402

2.75%

Nil

£0.13

2.6%

Nationwide

0.84602

2.00%

Nil

£0.10

2.0%

N&P

0.8454

Nil

Nil

£0.00

0.0%
Purchases made on 13/12/11
As you can see, N&P wins easily, as it charged no additional fees above the £5.03 cost of the wine. Nationwide BS added just 10p (2%) to the bottle's original price. HSBC bumped up the price by 13p (2.6%) and Barclays added 15p (3%).
At the other end of the scale, Halifax charged an additional £1.64, increasing the cost of this purchase by astonishing 32.6%. Other banks punishing their debit cardholders include NatWest and Santander, which both bumped up the purchase price by 27.6%, and Lloyds TSB (an extra 22.9%).
Hence, anyone going abroad should definitely leave all Halifax, Lloyds TSB, NatWest and Santander debit cards in a safe place back home in Blighty!
2. Withdrawing €20 (£16.92) from a BNP Paribas cash machine
Provider

Exchange

rate

Loading

fee

Withdrawal

fee

Total

fees

Extra

cost

Lloyds TSB

0.8462

2.99%

£2.00

£2.51

14.8%

NatWest

0.84602

2.75%

£2.00

£2.47

14.6%

Santander

0.84623

2.75%

£1.99

£2.46

14.5%

HSBC

0.84578

2.75%

£1.75 (a)

£2.21

13.1%

Halifax

0.84623

2.75%

£1.50

£1.97

11.6%

Nationwide

0.84602

2.00%

£1.00

£1.33

7.9%

Barclays

0.84653

2.99%

None (b)

£0.51

3.0%

N&P

0.846

Nil

Nil

£0.00

0.0%
Withdrawals on 13/12/11
(a) Fee for standard account of £1.75 has been added to compare like with like.
(b) Usual withdrawal fee of £1.50 excluded, as cash machine is part of the Golden Alliance Group.
As you can see, N&P charges neither foreign-currency loading fees nor withdrawal fees, making cash withdrawals with its debit card completely free.
However, N&P's rivals all charged loading fees of between 2% and 2.99% on top of their exchange rates. In addition, all but Barclays also charged withdrawal fees, adding £1-£2 to the cost of this small cash withdrawal.
Again, Nationwide BS came out well, thanks to its total fees of £1.33 adding 7.9% to the total. Thanks to Barclays' membership of the Golden Alliance Group, holders of its debit cards don't have to pay cash-withdrawal fees when using BNP Paribas cash machines. Hence, its foreign fees totalled just 51p (3%).
For the record, here are the pricing structures used by each bank for foreign cash withdrawals. It would be a good idea to print off this list and check it (or your bank's website) before using any debit card overseas.
| | |
| --- | --- |
| Provider | Pricing structure |
| Barclays | 2% (£1.50 min, £4.50 max) |
| Halifax | £1.50 |
| HSBC | 2% (£1.75 min, £5 max) |
| Lloyds TSB | 1.5% (£2 min, £4.50 max) |
| N&P | No fees |
| Nationwide | £1.00 |
| NatWest | 2% (£2 min, £5 max) |
| Santander | 1.5% (£1.99 min) |
How to avoid foreign fees
Quite frankly, additional charges amounting to 15% to 33% on top of foreign prices are a disgraceful rip-off.
Given that any investigation by Britain's financial regulators into this colossal card con could be years away, British holidaymakers must take care to avoid these sky-high charges.
When going abroad, always make sure that you take the right plastic with you. Avoid the big banks' cards and carry only debit cards issued by Nationwide BS or Norwich and Peterborough BS. Otherwise, you'll be swindled, cheated and overcharged every time you swipe your debit card abroad.
You might also want to consider using prepaid cards. Check out When prepaid cards beat credit cards for more.
Your other option is to stick to cash. Remember to shop around for the best currency deal, and avoid falling for The biggest foreign currency rip-offs.
More: Compare cracking current accounts | A new way to compare airline charges | Six ways to cut your holiday costs in 2012
Be the first to comment
Do you want to comment on this article? You need to be signed in for this feature