High street stores vs. online shops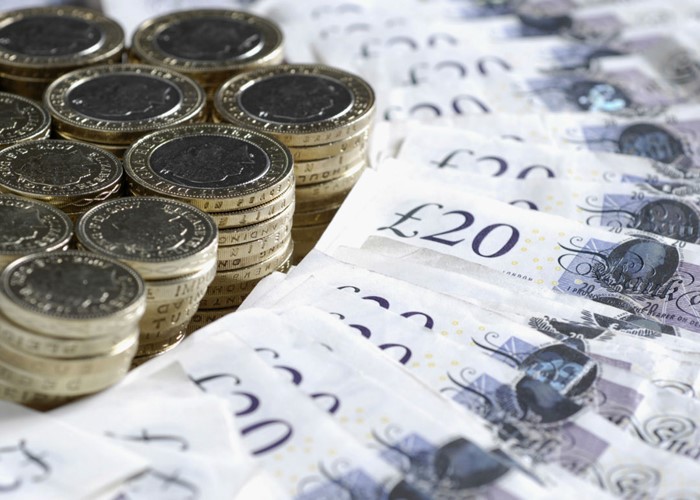 The web or the high street: which is cheaper this Christmas? Reena Sewraz finds out...
Here's a table detailing the price differences between high street stores and online shops for a variety of Christmas presents you might be thinking of buying this festive season.
The high street prices are taken from HMV, Waterstones, Currys/PC World and Boots. The online price is the best possible deal I could find on the web for the same product. Apologies if I have missed out any cheaper sites.
Click the product link to be taken to the online store.
All prices are correct on 12th December 2012.
| | | | | |
| --- | --- | --- | --- | --- |
| Product | High street price | Online price | Online shop | Online Saving |
| DVDs | HMV | | | |
| | £15.99 | £9.99 | Sainsbury's Entertainment | 37.5% |
| | £10 | £9.99 | Play.com | 0.1% |
| | £11.99 | £9.99 | Amazon | 16.7% |
| | £15.99 | £10.99 | Sainsbury's Entertainment | 31.3% |
| | £30 | £27.95 | Zavvi | 6.8% |
| | £30 | £22.99 | Sainsbury's Entertainment | 23.4% |
| | £49 | £42.31 | Amazon | 13.7% |
| | £3 | £3 | Asda Direct | 0.0% |
| | £20 | £14.95 | The Hut | 25.3% |
| | £14.99 | £9.99 | Sainsbury's Entertainment | 33.4% |
| | £14.99 | £9.99 | Sainsbury's Entertainment | 33.4% |
| | £43 | £34.39 | Play.com | 20.0% |
| | £12 | £7.99 | Amazon | 33.4% |
| | £25 | £18 | Amazon | 28.0% |
| CDs | HMV | | | |
| | £15 | £10.99 | Sainsbury's Entertainment | 26.7% |
| | £12 | £10.99 | CD Wow! | 8.4% |
| | £10 | £5.99 | Play.com | 40.1% |
| | £10 | £7 | Tesco Direct | 30.0% |
| | £21 | £15.99 | Sainsbury's Entertainment | 23.9% |
| | £13 | £7 | Amazon | 46.2% |
| | £10 | £7.99 | Sainsbury's Entertainment | 20.1% |
| | £10 | £7.50 | Amazon | 25.0% |
| | £10 | £7.99 | CD Wow! | 20.1% |
| | £7 | £4 | Tesco Direct | 42.9% |
| | £7 | £4.99 | Sainsbury's Entertainment | 28.7% |
| | £10 | £7.99 | CD Wow! | 20.1% |
| Video games | HMV | | | |
| | £42.99 | £29.99 | Gio Tech | 30.2% |
| | £42.99 | £34.85 | Shop To | 18.9% |
| | £42.99 | £39.85 | Shop To | 7.3% |
| | £17.99 | £15 | Tesco Direct | 16.6% |
| | £44.99 | £36.99 | 2game | 17.8% |
| | £39.99 | £28.85 | Shop To | 27.9% |
| | £27.99 | £24.99 | Amazon | 10.7% |
| | £39.99 | £28.50 | Amazon | 28.7% |
| | £34.99 | £24.98 | Blockbuster | 28.6% |
| Electrical goods | Currys/PC World | | | |
| | £169 | £154.99 | Amazon | 8.3% |
| | £329 | £317 | Carphone Warehouse | 3.6% |
| | £179.99 | £173.94 | Hifix | 3.4% |
| | £89.99 | £89.99 | PC World/Currys | 0.0% |
| | £49.99 | £49 | Very | 2.0% |
| | £54.95 | £54.95 | PC World/Currys | 0.0% |
| | £269.99 | £245.40 | Pixmania | 9.1% |
| | £129.99 | £129.99 | PC World/ Currys | 0.0% |
| | £399 | £369.96 | Pro Vision | 7.3% |
| | £1,799 | £1,550 | Churchill Conrad | 13.8% |
| | £159.99 | £159.99 | Amazon | 0.0% |
| Books (hardback) | Waterstones | | | |
| | £17 | £8 | Amazon | 52.9% |
| | £16 | £8 | Amazon | 50.0% |
| | £20 | £8.86 | Amazon | 55.7% |
| | £13 | £9 | Asda Direct | 30.8% |
| | £18.99 | £9.31 | Amazon | 51.0% |
| The Great Gatsby (Penguin Hardback Classics) - F.Scott Fitzgerald | £14.99 | £9.59 | Amazon | 36.0% |
| | £18.99 | £8.99 | Sainsbury's Entertainment | 52.7% |
| Anti-Fragile: How to Live in a World We Don't Understand - Nassim Nicholas Taleb | £25 | £14.75 | Amazon | 41.0% |
| In Vogue: An Illustrated History of the World's Most Famous Fashion Magazine | £45 | £31.99 | Sainsbury's Entertainment | 28.9% |
| | £19.99 | £12.99 | Hive | 35.0% |
| Beauty products | Boots | | | |
| Weight Watchers Precision Body Analyser Electronic Scale 8991BU | £30 | £24.44 | Amazon | 18.5% |
| | £49.99 | £42.47 | Amazon | 15.0% |
| | £29.99 | £22.09 | Etwist | 26.3% |
| Gillette Venus Naked Skin Intense Pulsed Light Hair Reduction System | £399.99 | £325.61 | Amazon | 18.6% |
| | £9.99 | £4.91 | Amazon | 50.9% |
| | £37 | £31 | Slap it on | 16.2% |
| | £16.80 | £12.69 | Cheap Smells | 24.5% |
| | £25.98 | £22.99 | Xtras | 11.5% |
| | £13.25 | £13.25 | Cheap Smells | 0.0% |
| | £47 | £37 | Slap it on | 21.3% |
Prices correct on 12/12/2012
More on shopping:
Top credit cards for Christmas shopping
Ukash: how to pay with cash when shopping online
BeforeWeBuy, TopCashBack, Voucher Comparison: shopping tools put to the test
Be the first to comment
Do you want to comment on this article? You need to be signed in for this feature