Property hotspots in 2012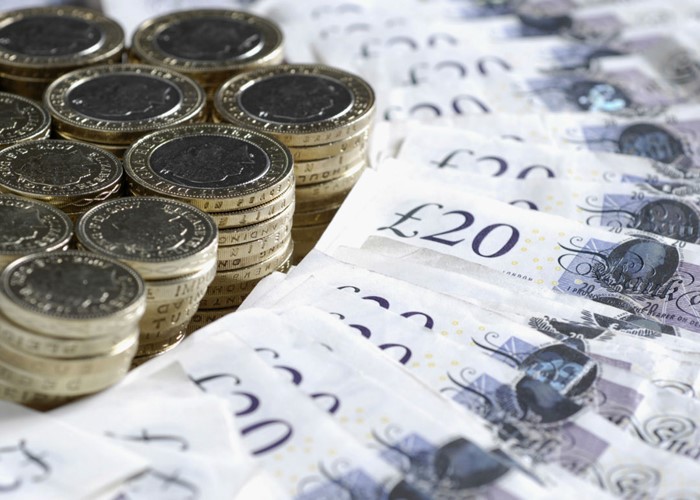 Where should you look next year for properties to buy, rent out or holiday in?
When looking for properties to invest in, taking a similar approach to picking shares can help. What's more, by changing your selection criteria, you can end up focusing on very different properties and markets.
For example, you might prefer low-priced or 'value' properties, working on the assumption that the future prices of these homes may rise faster than the wider market. On the other hand, by seeking high-income properties, you concentrate on dwellings offering the highest rental yields.
Then again, you may decide that past price trends are likely to continue and, therefore, you should seek out the areas with the highest 'price momentum', such as the biggest percentage gains since prices rebounded in 2009. Lastly, you may decide to focus on a particular rental market, such as properties aimed at students and young singles.
Looking ahead to 2012, where could some of these potential property hotspots be? Let's crunch some numbers to find out...
1. Low-priced regions
In the table below, I've ranked the regions of the UK from lowest to highest average price, based on the Halifax House Price Index (HPI):
Region

Average

price

Northern Ireland

£109,743

Scotland

£119,768

Yorkshire and the Humber

£120,757

North

£122,002

North West

£126,325

Wales

£139,971

East Midlands

£140,663

West Midlands

£149,830

UK

£163,154

East Anglia

£165,045

South West

£178,116

South East

£224,183

Greater London

£262,479
If you're looking for low-priced properties, then steer clear of London and the South of England. For bargain-basement prices, the best places to look are in Northern Ireland, Scotland, Northern England, Wales and the Midlands. In all of these areas, typical prices are below the UK average.
However, always remember that a particular property may be 'cheap' (that is, on offer at a low price) because it's in a poor location. Therefore, always do your homework on markets, neighbourhoods and amenities before making offers. One site that allows you to do just that is Upmystreet.com, which is worth a look.
2. High-yielding regions
Here are the UK's regions sorted from highest to lowest rental yield, according to buy-to-let mortgage specialist Paragon:
Region

Average

yield

West Midlands

6.5%

Yorkshire and the Humber

6.4%

North East

6.2%

South West

6.1%

Wales

6.1%

East England

6.0%

Scotland

5.9%

London (Outer)

5.8%

North West

5.7%

East Midlands

5.6%

Central London

5.5%
For investors looking for a high income from their capital, property in the West Midlands offers the highest yield (6.5% a year). What's more, property yields above 6% can be found in Yorkshire and the Humber, the North East, South West, Wales and East England.
Landlords and investors primarily seeking income should avoid Central London, the East Midlands and the North West, which offer lower gross yields of between 5.5% and 5.7% a year.
Of course, these are gross rental yields, which simply divide yearly rent by a property's purchase price. To get the net yield, you must subtract mortgage interest, maintenance and repair costs, plus a sinking fund for upkeep. In some cases, these expenses will cut the net yield to near-zero, so do your sums carefully when seeking the best yields.
3. Different types of tenant
According to research from Paragon, the type of tenant you choose to accommodate also has an impact on your rental yield, as this next table shows:
Type of tenant

Average

yield

Students

6.5%

Young singles

6.2%

Retired

6.2%

White collar/professional workers

6.1%

Executive/company lets

6.1%

Local Housing Allowance claimants

6.1%

Older couples

6.0%

Families with children

6.0%

Young couples

5.9%

Blue collar/manual workers

5.9%

Other benefit claimants

5.8%
Students provide the highest yields, at 6.5% on average, followed by young singles and retired people (both 6.2%). At the other end of the scale, low-income households, such as benefit claimants and blue-collar workers, produce the lowest yields, typically between 5.8% and 5.9% a year.
Then again, some tenants are less high-maintenance than others. Retired people, older couples and high-income professionals are likely to be low down on this list. At the other end, we usually find students and young singles, so the higher the income, the higher the potential hassle!
4. Biggest bouncers
When the credit crunch arrived in August 2007, the UK house-price bubble burst and values fell until the spring of 2009. Since then, prices have rebounded, but which areas are showing the biggest bounces? Let's find out, again courtesy of the Halifax HPI:
Region

Price

change

East Anglia

13.9%

Greater London

8.5%

Wales

8.2%

South East

6.4%

East Midlands

3.6%

South West

3.0%

North West

2.7%

UK

2.7%

West Midlands

1.5%

Yorkshire and the Humber

0.4%

Scotland

0.3%

North

-2.8%

Northern Ireland

-27.4%
In the 2½ years from April 2009 to September 2011, East Anglia was the best-performing region, with prices rising by an average of nearly 14% in this bounce-back. Next came Greater London (+8.5%), followed by Wales (+8.2%) and the South East (+6.4%). Thus, if you're looking to maximise your capital gains and expect this post-crash momentum to continue, then these are the places to look.
At the other end of this scale, property values in Northern Ireland have slumped a further 27.4%, while prices have risen in all but one region of the UK (the North). Therefore, if you're a contrarian investor or bargain hunter, then the Six Counties should be on your radar.
5. Overseas markets
Lastly, if you're looking for a holiday home or rental property overseas, then these are the most undervalued and overvalued markets, according to the latest global house-price survey from The Economist.
My final table ranks house prices around the world in terms of their fair value, first against rents and then against incomes:
Country

Against

rents

Country

Against

income

Japan

-36%

Japan

-36%

Germany

-18%

China

-32%

United States

-8%

United States

-22%

Switzerland

-3%

Germany

-20%

Italy

7%

Switzerland

-9%

China

10%

Ireland

0%

Ireland

10%

New Zealand

4%

Denmark

23%

Denmark

16%

Netherlands

23%

South Africa

17%

Britain

28%

Italy

18%

Spain

32%

Britain

20%

Sweden

40%

Sweden

23%

Australia

53%

Canada

29%

France

58%

Spain

30%

Hong Kong

58%

Netherlands

37%

Belgium

61%

Australia

38%

Singapore

61%

France

39%

New Zealand

66%

Belgium

42%

Canada

71%

Hong Kong

N/A

South Africa

N/A

Singapore

N/A
As you can see, prices are well below fair value in Japan, Germany and the USA, and slightly below fair value in Switzerland. At the other end of this valuation spectrum, prices remain in bubble territory in Australia, France, Belgium, Canada, New Zealand and in the booming Far East.
Therefore, perhaps now isn't the right time to buy that little gîte in the Dordogne!
In summary, it's almost impossible to say where the property hotspots will be in 2012. Then again, by choosing carefully, and weighing up prices, yields and past performance, you could tip the odds in your favour. Happy house-hunting!
More: Find your perfect mortgage | The best and worst properties to buy | This mistake will cost you a fortune in January
Be the first to comment
Do you want to comment on this article? You need to be signed in for this feature