British misery index hits 19-year high!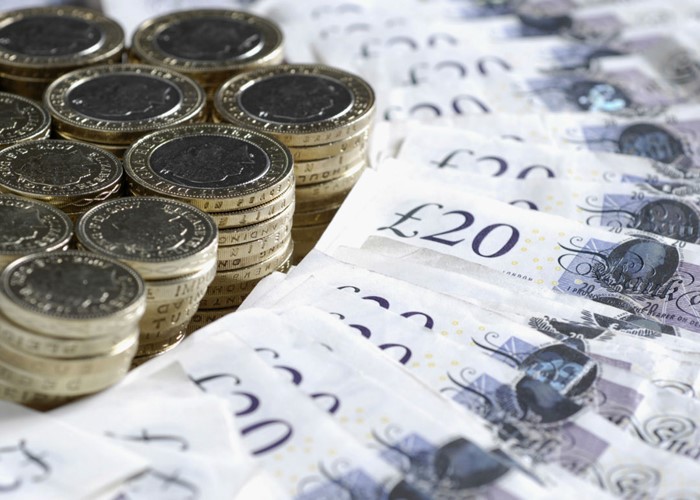 Things are pretty grim in Britain right now, but should get a lot better in 2012!
So far this year, 2011 has been a pretty tough year for the UK's 62 million residents.
In August, we had full-scale rioting in the streets of London, plus unrest in a few other major cities. Right now, hundreds of anti-capitalist demonstrators are camped around St Paul's cathedral, protesting about corporate greed.
Meanwhile, the UK economy is continuing to limp along after emerging from recession at the end of 2010. In the second quarter of 2011, our gross domestic product (GDP, our total national output) grew by a feeble 0.1%, raising fears of a double-dip recession.
Furthermore, share prices across the globe collapsed in the summer months, as fears of a debt default by Greece sparked wild panic in the eurozone.
Frankly, if things get any worse, we'll have Ebenezer Scrooge grumpily switching off the Christmas lights on Oxford Street this year!
A recipe for misery
Then again, if you really want to feel down in the dumps, then check the UK's Misery Index. This is calculated by adding together our unemployment rate with the prevailing rate of inflation (how rapidly the cost of living is climbing).
In August, a surprise leap in joblessness lifted Britain's unemployment rate to 8.1%, its highest level since 1994. In September, the CPI (Consumer Prices Index) measure of inflation leapt to 5.2%, equalling the record set in September 2008.
Put these two percentages together and you get a UK Misery Index of 13.3%. This indicator is at its highest since the dark days of October 1992, when John Major was still Prime Minister and Britain had just pulled out of the European Exchange Rate Mechanism (ERM) on 'Black Wednesday'.
Hence, economists fret about 'stagflation', which is when growth is low but inflation and unemployment are high. In this scenario, falling disposable incomes force consumers to rein in their spending. This leads to shrinking high-street sales, thus putting extra strain on retailers and manufacturers, especially small businesses. Indeed, consumer spending fell by 0.8% in the second quarter of this year.
While the UK's Misery Index is at a 19-year high, things are even worse in the US. Across the Atlantic, the Misery Index is at its highest level since 1983, when President Ronald Reagan battled to restore America's prosperity.
How bad is it really?
High inflation wouldn't be such a bad thing, if earnings rise in line with prices.
Alas, wages (excluding bonuses) have risen by just 1.8% in the past 12 months, while CPI inflation is 5.2% and RPI (Retail Prices Index) inflation is even higher, at 5.6% (a 20-year high). In other words, prices are rising three times as fast as wages, putting the squeeze on our wallets and purses.
To show you how bad things are today -- especially when compared to the boom years of the Noughties -- I've calculated the highs and lows of the UK's Misery Index going back to 1971.
UK Misery Index over 40 years
Here are my results, based on quarterly figures for inflation and unemployment going back four decades. (Although CPI replaced RPI as the official measure of inflation in 2003, I've used RPI throughout this table.)
Decade

High

Low

Average

1971-79*

31.3%

Q3, 1975

10.6%

Q2, 1972

18.0%

1980-89

27.9%

Q2, 1980

12.6%

Q1, 1988

17.4%

1990-99

17.5%

Q3 1990

7.1%

Q3 1999

11.9%

2000-09

10.9%

Q3 2008

6.2%

Q4 2001

8.1%
* I've left out 1970, as my unemployment data begin in 1971.
As you can see, the Misery Index was very high in the Seventies -- a period of strikes, power cuts, the three-day week, rampant price inflation and all-round gloom. Indeed, in the third quarter of 1975, inflation peaked at 26.6%, which meant that prices rose by more than a quarter in a single year.
During the Eighties, the UK's Misery Index fell steeply as the Thatcher government tamed inflation through steep rises in the Bank of England's base rate and slashed unemployment.
In the Nineties, the Misery Index stayed low, dropping to just 7.1% in the penultimate quarter of the decade. Lastly, during the Noughties, the Misery Index ranged from a record low of 6.2% in the final quarter of 2001 to a high of 10.9% in the summer of 2008.
In short, we had it much, much tougher in the Seventies, but today's Misery Index is well above the averages seen in the Nineties and Noughties.
After a hard winter, we'll bounce back
Looking ahead, this is sure to be a hard winter, thanks to big increases in gas and electricity prices by the Big Six energy suppliers. On average, prices rises will make gas 19% more expensive, with electricity costing 16% more.
Also, economists expect unemployment to climb from today's 2.57 million to around three million. This suggests that another 430,000 workers will lose their jobs in the next 12 months. Yikes!
Nevertheless, there is some light at the end of the tunnel, as inflation is expected to drop sharply next year. As rises in Value Added Tax, fuel and food prices drop out of the yearly comparisons, CPI inflation should shrink in 2012 and head towards the Bank of England's target of 2% a year.
Therefore, if we grit our teeth and get through this winter, then our economy should improve when better weather returns next spring and summer.
Finally, consumer spending accounts for roughly two-thirds of UK economic output, so our nation can't recover until Brits start eagerly spending again. Then again, who would freely splash their cash, given the state of the economy and the government's ongoing austerity plan?
Blimey, we just can't win, can we?
More: Start saving for a rainy day | Ten rip-offs that drive motorists mad | The little swindles we all hate
Be the first to comment
Do you want to comment on this article? You need to be signed in for this feature