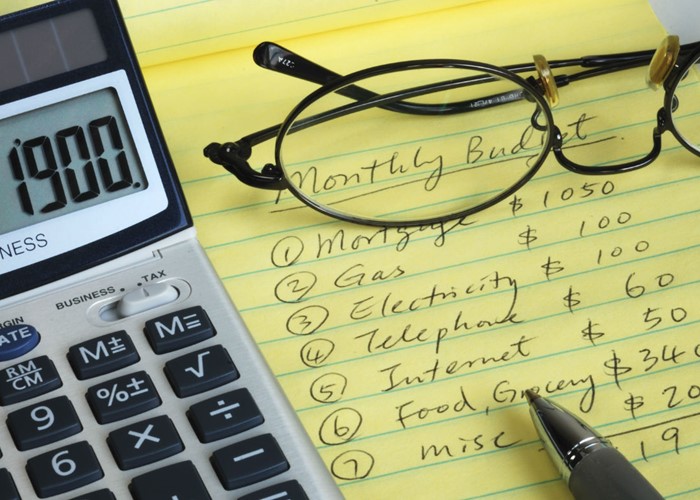 Do you need to tackle your debt mountain? Here's how.
Are you determined to get a financial grip in 2008? My top financial priority is to pay off my £1200 credit card bill this year -- and that means I need to find at least £100 a month.
If you're in a similar situation, don't panic! Here are some ideas that could help you find an extra £100 a month -- without having to beg, borrow or steal.
Scrap The Luxuries!
First, get rid of all the luxuries you don't really need. For example:
         Cancel satellite TV monthly subscription (£35), monthly gym subscription (£60) and monthly magazine subscription (£5). Total monthly saving = £100.
         Tackle those nasty habits. Smoking 15 cigarettes a day typically costs around £4. Give up and save £120 a month.
         Give alcohol a break. The average UK pint costs well over £2, so if you currently drink 12 pints a week, you could save £110 monthly.
Take Control Of Your Financial Commitments
We all have financial commitments we can't immediately get rid of. The important thing is to do your research, so you find the very best money saving deals.
         Slash your energy bills. Try saving energy, consider changing your supplier and investigate reclaiming overpayments.
Do all these things and you'll probably save at least £20 a month.
         Switch any credit card debt to a card which offers 0% on balance transfers.
If, like me, you have a bill of £1200, and are making minimum monthly repayments at an APR of 16.9%, you'll save interest payments of £202.80 this year by switching to a 0% card.
Even taking into a fee of around £30, you'll still save £170, or over £14 a month.
         Tackle that mobile phone bill. Try switching from a contract to a pay-as-you-go phone. Limit yourself to £10 credit a month, and you can easily save yourself £30.
Even if you're currently tied into a contract, many providers will allow you to downgrade to a cheaper plan, so it's worth asking.
         Think about re-mortgaging your home. In Save £2,053 By Christmas 2008, I recently had a look at how a typical homeowner could save over £200 a month by switching from the Standard Variable Rate to a more competitive deal.
As you can see, sorting out existing commitments could save you £274 a month - or even more.
Reduce Your Food Bill
Making a few simple changes could cut your monthly food spend in half. For example:
         Take a packed lunch to work. A £1 packed lunch, rather than a £6 packed lunch, will save you £115 a month (based on 23 working days).
         Cut out the coffee fix. If you currently buy two, £2.30 coffees a working day, you'll make a saving of £105.80 a month by giving them up. 
         When doing the weekly food shop, try swapping from famous names to own-brand items - and buying in bulk where possible.
It's also worth rummaging in the `reduced for quick sale' section and freezing the things you find until you need them. At my local Waitrose, I regularly pick up good-quality food I could never usually afford by doing this - for as little as 20p.
Squash Your Travel Costs
         If you can, try cycling to work rather than driving or paying for public transport. (The Department of Transport now operates a Cycle To Work scheme, which helps you buy a bicycle and accessories tax-free).
Through Freecycle, you could even pick up a...err...free cycle. I'd be saving £110 a month this way (the price of my travelcard). I'm just trying to pluck up the courage to brave London's roads!
         If you do need to travel by car, what about lift sharing, or downsizing your current vehicle and pouring the profit into paying off that debt instead?
Increase Your Income
So far, I've focused on reducing outgoings as a way of finding that extra £100. However, you could up your income instead:
         If you've got the space, take in a lodger. The government now offers tax breaks of up to £4,250 a year through its Rent a Room Scheme.
If your lodger is paying you £50 a week, that's a whopping £220 a month towards paying off that debt.
         Take on extra work. Even if you can't commit to a regular second job, there are things you can do.
Are you in the position to teach a foreign language, or music, or computer skills in your spare time? Do you have childcare experience? Could you undertake clothing or furniture repair? Have a look at your current skills set and see if you can make money out of it.
         Sell your assets. Respectably, of course! Try becoming an eBay seller or getting rid of unwanted stuff at a car boot sale. It seems that one man's tat really is another man's gold.
         And finally... ask for a pay rise! Make sure you're calm, polite, have a figure in mind and can clearly explain why you think you deserve it. You might be surprised!
If your debts have become unmanageable, visit the Dealing With Debt discussion board for practical advice and lots of support from fellow Fools.
The Living Below Your Means discussion board is also a great place to ask for help and learn how to live on a tight budget. Good luck!
Be the first to comment
Do you want to comment on this article? You need to be signed in for this feature