Market-leading savings deals from banks you've never heard of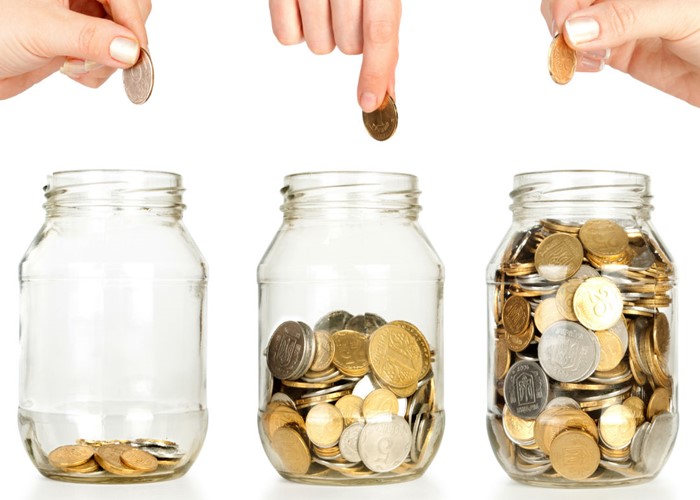 The names may be unfamiliar, but the savings rates on offer from these accounts are eye-catching.
If you're looking for a new savings account you'll find there are some unfamiliar names at the top of the best buy tables – but who are they and are they a safe place for your cash?
Take one-year fixed rate bonds, for example. Whiteaway Laidlaw Bank, First Save, Hanley Economics building society and Vanquis Bank are topping the tables ahead of more familiar names such as Yorkshire building society, the Post Office and Britannia.
So, I decided to take a look at exactly who these new and competitive players are.
Whiteaway Laidlaw Bank
Whiteaway Laidlaw Bank has actually been going since 1944 and became a licenced bank in 1971. Since January this year it's been a subsidiary of RBS Equity Finance, the private equity arm of the state-backed lender.
Prior to that it was part of Manchester building society, which in turn acquired the bank for £5m from Home Retail Group, owners of Argos and Homebase, in January 2007.
At the moment Whiteaway Laidlaw is offering a five-year bond at 4.75%, a three-year bond at 4.26% and a one-year bond at 3.51% - pretty decent rates.
Related how-to guide
Here's how to get into the savings habit, find forgotten money, work out the real value of a savings rate and build up that emergency savings pot.
See the guide
The bank has its own banking licence so in the unlikely event of it going under and deposits being lost, your money would be covered under the Financial Services Compensation Scheme (FSCS) up to £85,000 per person.
First Save
First Save is part of FBN Bank (UK) which is a wholly owned subsidiary of First Bank of Nigeria. The bank describes itself as the London bank for Nigerians and also operates in other West African countries.
FBN Bank (UK) has been offered some pretty competitive savings rates under the First Save name since mid-2007. Before that it concentrated on managing money and businesses for wealthy individuals. However, given that Nigeria's banking and political systems have been widely deemed corrupt, savers might have their doubts about saving money with the bank.
However, it's regulated by the Financial Services Authority and depositors are protected by the FSCS. So, despite its links to a country with a corrupt regime, in theory it's just as safe as any other UK bank.
Current products from First Save include a one-year bond at 3.50% and a two-year bond at 3.8%.
Hanley Economics building society
The name may not be familiar but the Hanley has been around for 157 years and is based in Hanley, near Stoke-on-Trent in Staffordshire.
Despite various takeovers and mergers in the building society world it's still on its own with its own banking licence.
Current best buys from the Hanley include a one-year bond at 3.5%.
Vanquis Bank
Vanquis Bank is part of Provident Financial Group and was set up in 2002 in Chatham, Kent, although its head office is now in London. Provident Financial is a "home-lending" group which lends money to people denied credit in the mainstream market.
Vanquis Bank has traditionally targeted the same groups of people with poor credit as Provident Financial does, and in the past has mainly offered high-APR credit cards. Used correctly the cards can help people with a bad track record of credit improve their credit rating. But used badly the credit cards can mean a hefty interest bill.
Related blog post
The bank made an impressive entry into the savings market last month, offering a one-year bond paying 3.45%, and a two-year option paying 3.70%.
United National Bank
United National Bank was formed in 2001 from the merger of the UK branches of two Pakistani banks, United Bank Limited and National Bank of Pakistan, who had been operating in the UK since the mid-1960s.
UNB specialises in Islamic banking products but also has some traditional savings accounts including a three-year bond at 4.25%.
It has branches in London, Birmingham, Manchester, Glasgow, Ilford and Bradford and is a member of the FSCS.
How to check your money is safe
Money deposited with UK banks is covered under the Financial Services Compensation Scheme (FSCS) up to £85,000 per institution.
If you're looking at opening a new savings account then bear in mind that in some cases different brands share the same banking licence and so if you have more than £85,000 across a number of brands under one umbrella company, you'll need to shift some of this cash elsewhere to be 100% sure it's safe.
We've checked out Whiteaway Laidlaw Bank, Vanquis Bank, Hanley Economics building society, United National Bank and First Save for you and the fact they are all members of the FSCS and have a banking licence to operate in the UK means they're safe and you'll be compensated if the bank goes bust.
If you come across other savings providers you've not heard of you can visit the FSA's website to check the regulator's register for who owns who and which banks have their own banking licence.
More: Compare savings accounts | Families get £3,600 savings boost from Junior ISAs | One in three of us have these, and they're rubbish
Be the first to comment
Do you want to comment on this article? You need to be signed in for this feature