New website offering free credit reports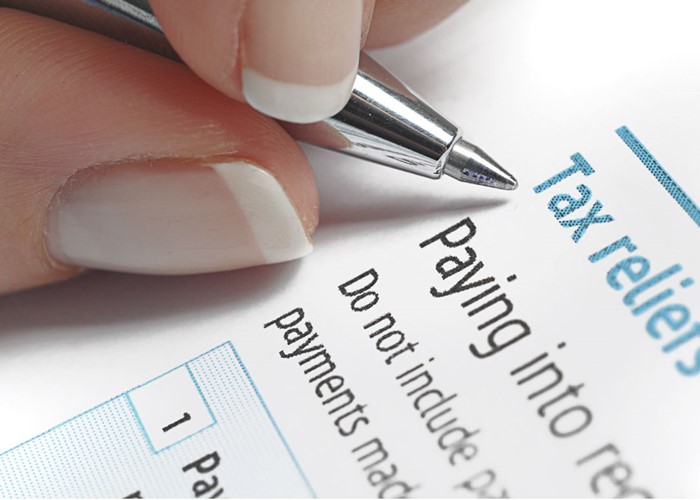 Referencing agency Callcredit is set to launch a new website offering you constant free access to your credit report...
Your credit report is an important thing. Essentially a monetary passport, it contains stamps and pointers that sketch out your entire financial history. Having a healthy one is vital if you want a good mortgage, decent credit card or even a mobile phone contract.
That's why it's odd that the holders of this credit passport charge you for the right to look at it.
But one website could be about to change all that...
Use your Noddle
The website is called Noddle and has been developed by credit referencing agency Callcredit. Noddle will allow Brits access to their credit report 24 hours a day, seven days a week. And what's more – it will be completely free. The service is currently being trialled on 10,000 invited customers and will launch nationwide in September.
Emma Roberts unveils the 5 biggest credit rating myths that could destroy your finances and how to beat them.
Presently we have to shell out around £2 to obtain a single copy of our credit report. Callcredit's two main competitors, Experian and Equifax, do offer free 30 day trial memberships that allow constant access to your credit report. However if the 30 day period lapses and you do not cancel your subscription, a paid membership will commence – often at a rate of around £6 per month. As a result, Callcredit state that Brits have spent more than £22 million on rolling monthly subscriptions that they didn't realise they had to pay for.
And credit reports aren't the only service Noddle will provide.
Financial products
As Noddle will not be charging for credit reports, Callcredit have announced that the site will team up with a price comparison site and offer product suggestions depending on your credit history. Noddle will earn a commission each time a product is successfully taken out through their site.
These products will be tailored to your credit record, meaning that you should stand a good chance of approval if you do apply for them. However in the current tense financial climate, nothing is ever certain.
Allowing customers to view their credit report for free and gain a better understanding of their financial history is undoubtedly a positive step for the referencing industry. But there are a few drawbacks to Callcredit's new tool...
The best product?
The products advertised on Noddle may be matched to your credit record, but that doesn't mean that they will always be the best product for you. Indeed, the suggestions provided by Noddle may not encompass the entire market, and hence you could find better or more appropriate deals elsewhere.
Credit card, loan and mortgage ranges are vast and you should always fully shop around before settling on any product. By providing tailored suggestions, Noddle does run the risk of tempting people to settle on the first product they are offered, rather than looking at the full market for the best deal.
Robert Powell hits the streets to bust these credit card myths
Granted, linking product recommendations to credit histories may stop some customers from damaging their record by applying for inappropriate card or loans. But it is still a good idea to look at a full range of options when shopping around for a new credit product. And if you are unsure of your eligibility, speak to a professional. This is especially important if you are looking for a mortgage.
You can speak to a fee-free registered mortgage broker here at lovemoney.com by heading over to our mortgage centre.
Only part of the story
You should also be aware that no single credit report will ever guarantee you eligibility for a product – no matter how squeaky clean it is. Callcredit is actually the smallest of Britain's three main credit referencing agencies, all of which will keep different reports that banks may look at when credit checking you.
So if you are after a credit card, loan or mortgage it's a good idea to check your record with Experian and Equifax, as well as with Callcredit before you apply. Equifax offers a free 30 day trial, as do Experian – if you apply through lovemoney.com's credit report centre. But remember, if you don't want to be put onto a monthly subscription, make sure you cancel your account before the 30 day trial runs out.
In fact, even if all of your referencing agency reports are in perfect shape, you still may be turned down for credit. As I reported back in November, lenders now look at between 60 and 80 different factors when deciding whether to accept your application. Everything from your predicted home value, to your utility and mobile phone bills and postcode are assessed for credit worthiness.
So to help you stand the best chance of being accepted for credit in an increasingly rigorous lending sector, here are a few tips on keeping a healthy financial history...
Keeping a healthy report
Electoral roll: Not registering on the electoral roll will seriously damage your chances of getting credit. Lenders use the roll to confirm your name and address; if you're not on it, eyebrows will start to rise at the bank. Registering is free and you can do most of it online – so there's really no excuse!
No one wants to be rejected for credit. Check out these six ways to make sure that doesn't happen.
Avoid missing payments: The worst way to foul up your credit history is to miss a payment for your credit card, mortgage, mobile phone or even utility bill. It suggests poor financial management and is enough reason for any lender to turn you down for credit. If you have a legitimate reason for missing a payment, make sure you add an explanation note to your credit report.
Don't hang onto excess credit: If a lender sees that you have a wallet load of credit ready to be spent at any moment, chances are they won't want to give you any more. So if you do have a credit card knocking around that you no longer need – get rid of it!
Keep checking for mistakes: Check your credit report regularly and if you see any mistakes, contact your credit referencing agency and correct them. Furthermore, if you feel your history does not accurately reflect your current financial situation, you may want to add a notice of correction and explain any negative entries on your report.
And for some more advice on keeping your credit record squeaky clean head over to The secret ways banks monitor you.
What do you think?
Is Noddle a good idea?
Let us know in the comment box below.
More: View your credit report with lovemoney.com | Ten astonishing lies about credit ratings | What REALLY damages your credit rating
Be the first to comment
Do you want to comment on this article? You need to be signed in for this feature