The tracker mortgage that protects you from rate rises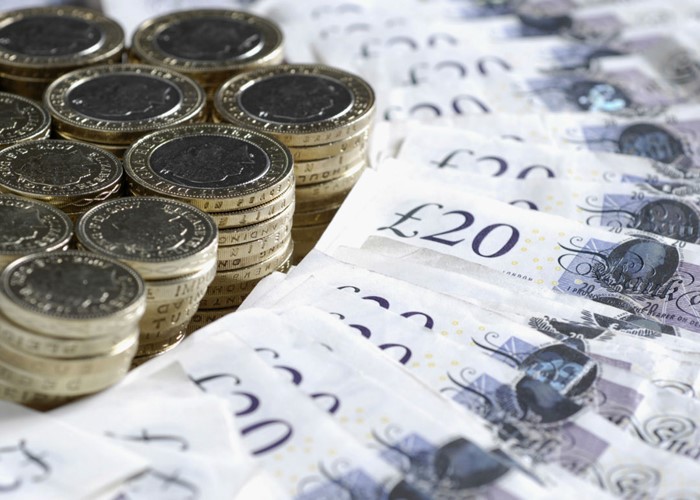 With this clever mortgage, you can enjoy the current low interest rate, but guard yourself against rate rises.
One of the things that has always put me off variable rate mortgages is the uncertainty that comes with them. I like to know how much I'm going to be shelling out each month, and the thought of my interest rate drastically increasing, with me locked into my variable mortgage, is one which fills me with dread.
However, one type of mortgage works to limit that potential pain.
The capped tracker mortgage
With a capped tracker mortgage, your interest rate is capped – it can only go so high.
It basically allows you to predict the future, as you know that for the life of your mortgage you will never have to pay more than the capped rate, even if the Bank of England's bank base rate races upwards.
Let's take the market-leading rate from Coventry Building Society, a two-year tracker which follows bank base rate plus 1.99%. So currently you'll be paying 2.49% in interest. However, the cap is a fairly reasonable 4.39%. So you get to benefit from the ultra low initial rate, but have a brilliant safety net in place and can budget accordingly.
On a 25-year, £150,000 mortgage, that initial rate works out at around £678 a month. However, you can budget exactly for what the worst case scenario would be (for the first two years, anyway), as you would know that your repayments would never creep above £833.
A range of new rates
What's more, lenders are clearly starting to switch on to the potential appeal of these mortgages, as recent weeks have seen a number of lenders unveiling some pretty attractive new deals.
Kensington has moved into capped trackers, an area of the mortgage market it had previously left untouched, by launching a range of two and three-year deals following feedback from borrowers and brokers alike.
John Fitzsimons looks at three easy ways to reduce how much you are forking out on your mortgage each month
The lender's deals cater for those with significant deposits, with deals at 60% loan-to-value, but also those buyers with less equity, as some deals are available at 80% loan-to-value. And what makes these mortgages different is that they don't track the Bank of England's base rate – instead they follow LIBOR, the London Interbank Offered Rate. This is basically the rate at which banks borrow money from other banks on the wholesale markets.
This may appeal as they follow the three month rate, meaning your rate will only change each quarter, so you have a little time to prepare. However, the rates can be a little more volatile than bank base rate, so that's worth bearing in mind.
New deals have also been launched by The Mortgage Works and Accord Mortgages, further improving the range of choice at borrowers' disposal as there are not exactly a huge number of capped tracker mortgage deals available.
Paying a premium
Of course, for the sake of this safety net, you will pay a premium. With the Coventry deal above, you will be paying 0.5% more than the best equivalent two-year tracker for borrowers with such a large deposit, a two-year tracker rate currently charging 1.99% from First Direct.
Besides, if you really want to avoid the pain of rising mortgage costs, I still think it makes far more sense to go with a longer term fixed rate mortgage. At least then you know exactly what you will be paying out each month. After all, knowing that you can afford for your mortgage rate to jump by 2% does not make it any more pleasant should it happen! For more on some of the great fixed rates in the market at the moment, have a read of Fix your mortgage at 4% for five years.
The switch and fix
An alternative to capped trackers, which also offers you some protection from future interest rate rises, is choosing a lender that offers switch and fix facilities.
This is where you go with an initial variable rate mortgage, but can move to a fixed rate mortgage from that lender at any point. What's more, you won't have to hand over an early repayment charge for doing so!
For a full guide to switch and fix schemes be sure to check out The most flexible mortgage in the UK!
13 excellent capped trackers
| | | | | | |
| --- | --- | --- | --- | --- | --- |
| Lender | Term | Interest rate | Cap | Maximum loan-to-value | Fee |
| | Two-year capped tracker | 2.49% (base rate + 1.99%) | 4.39% | 60% | £999 |
| | Two-year capped tracker | 2.99% (base rate + 2.49%) | 3.99% | 70% | £995 |
| | Two-year capped tracker | 3.14% (LIBOR + 2.29%) | 4.79% | 60% | £999 |
| | Two-year capped tracker | 3.34% (LIBOR + 2.49%) | 4.99% | 75% | £999 |
| | Two-year capped tracker | 3.39% (base rate + 2.89%) | 4.39% | 75% | £995 |
| | Two-year capped tracker | 4.09% (LIBOR + 3.24%) | 5.74% | 80% | £999 |
| | Three-year capped tracker | 2.89% (base rate + 2.39%) | 4.89% | 75% | £995 |
| | Three-year capped tracker | 3.20% (base rate + 2.70%) | 4.99% | 70% | £999 |
| | Three-year capped tracker | 3.64% (LIBOR + 2.79%) | 5.29% | 60% | £999 |
| | Three-year capped tracker | 3.79% (base rate + 3.29%) | 5.79% | 85% | £1,995 |
| | Three-year capped tracker | 3.94% (LIBOR + 3.09%) | 5.59% | 75% | £999 |
| | Three-year capped tracker | 3.99% (base rate + 3.49) | 5.99% | 85% | £995 |
| | Five-year capped tracker | 3.20% (base rate + 2.70%) | 5.99% | 70% | £999 |
More: Get a 0% credit card | 2,385 savings accounts and they're nearly all rubbish! | Why we need 95% mortgages
Use lovemoney.com's innovative new mortgage tool now to find the best mortgage for you online
At lovemoney.com, you can research all the best deals yourself using our online mortgage service, or speak directly to a whole-of-market, fee-free lovemoney.com broker. Call 0800 804 8045 or email mortgages@lovemoney.com for more help.
This article aims to give information, not advice. Always do your own research and/or seek out advice from an FSA-regulated broker (such as one of our brokers here at lovemoney.com), before acting on anything contained in this article.
Finally, we tend to only give the initial rate of a deal in our articles, but any deal which lasts for a shorter period than your mortgage term may revert to the lender's standard variable rate or a tracker rate when the deal ends. Before you take out a deal, you should always try to find out from your lender what its standard variable rate is and how it will be determined in the future. Make sure you take all this information into account when comparing different deals.
Your home or property may be repossessed if you do not keep up repayments on your mortgage.
Be the first to comment
Do you want to comment on this article? You need to be signed in for this feature