Every £1 you earn before lunch goes to the taxman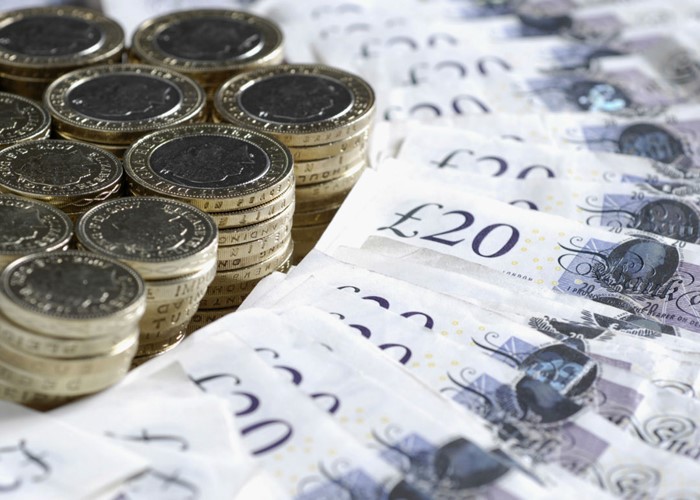 Every penny earned before 1pm goes to HMRC, so it's vital to ensure your savings avoid the taxman's clutches.
What have you achieved this morning? According to some new research, all you've actually managed to do is meet your tax obligations!
Nothing to show for it
According to some calculations by Fidelity International, your morning's work is all to the benefit of the taxman. The firm looked at how much of our daily earnings find their way into the taxman's coffers, using VAT, National Insurance and Income Tax. And remarkably it found that for basic rate taxpayers working 9am to 5pm, every penny they earn before 1pm goes directly to HM Revenue & Customs.
It's even worse for higher rate taxpayers, who have to labour through until 1.45pm before they see any return on their efforts.
With ISA season in full swing. John Fitzsimons looks at what you should consider before going for your first account
That's a pretty depressing thought. So it's understandable that you would want to keep your afternoon's wages as far away from the taxman as possible. So if you're saving some (as you really should) then the best place for that cash is an ISA.
Increasing returns
The lovely thing about an ISA is that the interest you earn on your savings is absolutely tax-free. So your money works a lot harder in one of these accounts! What's more the annual limit of how much you can save in an ISA increased at the start of this new tax year to £10,680, of which a maximum of £5,340 can be saved in a cash ISA.
That means you can enjoy even more cash, tax-free! And what's more recent weeks have seen a succession of enticing new ISAs launched.
Let's take a look at the newest deals:
One year ISAs
First up, we have the one-year fixed rate ISA from Santander, paying 2% on sums from £500, and 3% on sums of £8,500 or more. The fact that the rate is fixed will be reassuring for some as it means that you know exactly what return you'll be getting over the next 12 months.
However, while you can open the account in person or online, you can only manage it by post, which is hardly the most convenient method in 2011.
A better account comes from Norwich & Peterborough Building Society, again offering a fixed rate, this time paying 3.05%.
So how do these accounts compare with the current best one-year ISAs?
| | | | | |
| --- | --- | --- | --- | --- |
| Account | Rate | Fixed/variable | Allows transfers? | Minimum investment |
| | 5% | Variable | No | £10 |
| | 3.35% | Variable (includes 1.65% bonus for first 12 months) | No | £500 |
| | 3.33% | Fixed | Yes | £1,000 |
| | 3.3% | Variable includes 2.8% bonus for first 12 months) | No | £1 |
| | 3.3% | Fixed | Yes | £1 |
As you can see, it is possible to enjoy a rate of a whopping 5% on a one-year ISA. However, there are a lot of hoops to jump through with the Nottingham BS Starter ISA. You can only open it in branch and you won't be able to make any withdrawals. It's not really an option for that many of us.
Related how-to guide
Here's how to get into the savings habit, find forgotten money, work out the real value of a savings rate and build up that emergency savings pot.
See the guide
What's more, the latest ISAs are not exactly breathing down the necks of the market-leading accounts.
What about longer-term ISAs?
Two-year ISAs
Another new ISA from Santander is the two-year deal, paying a fixed rate of 3.70%. Again the account can be opened with a minimum of £500.
Meanwhile, Leeds Building Society has launched its own two-year fixed rate ISA, which also pays 3.70%! The account offers access to 25% of the funds contained within the ISA at any time without notice or penalty.
And as the table below demonstrates, these new accounts are both eye-catching deals over this time period.
| | | | | |
| --- | --- | --- | --- | --- |
| Account | Rate | Fixed/variable | Allows transfers? | Minimum investment |
| | 3.70% | Fixed | Yes | £500 |
| | 3.70% | Fixed | Yes | £1 |
| | 3.70% | Fixed | Yes | £1 |
| | 3.65% | Fixed | Yes | £500 |
| | 3.50% | Fixed | Yes | £100 |
A long term option
ISAs come in far longer term forms as well, and last week saw a new five-year ISA launched by Newcastle Building Society.
The account pays a rate of 4.20%, a big jump on the rates available over shorter terms. Of course the problem with going with such a long- term product is that in a year or two years' time, that rate may not look anywhere near as attractive, but your cash is trapped in the account. What's more, it's not actually a good enough account to rival the better five-year ISAs:
| | | | | |
| --- | --- | --- | --- | --- |
| Account | Rate | Fixed/variable | Allows transfers? | Minimum investment |
| | 5% | Fixed | Yes | £500 |
| | 4.4% | Fixed | Yes | £1 |
| | 4.4% | Fixed | Yes | £100 |
| | 4.4% | Fixed | Yes | £100 |
| | 4.4% | Fixed | Yes | £500 |
The inflation equation
The problem, of course, is the high level of inflation the UK is currently experiencing. It's making it much harder for savers to earn a decent return on their cash.
With the Consumer Prices Index measure of inflation back up to 4.5% in April, that means that savers have a tough job finding accounts that offer an inflation-beating return. And with inflation unlikely to fall by any meaningful amount in the immediate future, savers will continue to have to take a 'damage limitation' approach, or try to find alternative ways of getting a return on their cash.
More: Compare market-leading savings accounts | Get cashback with your current account | Get your insurer to pay out
Be the first to comment
Do you want to comment on this article? You need to be signed in for this feature