The silly mortgage mistake that'll cost you thousands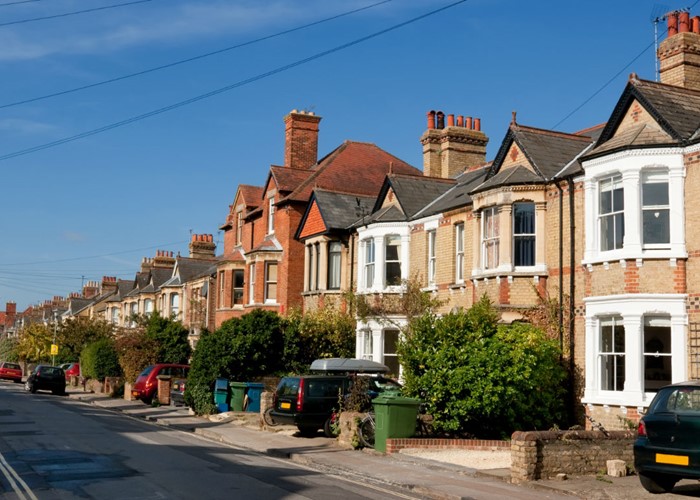 Adding your fee to the mortgage will leave you out of pocket in the long run.
There are many costs involved with buying a house, from legal fees to paying for a valuation. As a result, the opportunity to put one of those fees off for a bit, to delay having to pay it all in one go and upfront can be mightily tempting.
And with a mortgage fee – the fee you pay for the privilege of having that particular mortgage from your lender – you can do just that. Don't fancy paying it now sir? Why, you can just add it to your mortgage debt so that you pay it off in stages each month alongside your mortgage!
With mortgage fees on average setting you back £1,000, it's a tempting option. But in the long run, it can end up setting you back far more.
Adding to your debt
Let's take a new market-leading mortgage as an example, the five-year fixed rate recently launched by Chelsea Building Society at 3.99% but with a fee of £1,995.
On a 25-year, £150,000 mortgage, your monthly repayments would come to £799.
Now, if you add the fee to your mortgage debt, how will that change how much you pay?
With your initial debt increasing to £151,995, your repayments would move up to £810, so an extra £11 a month. That may not sound too much, but over the course of a year that's an extra £132 on the mortgage. By the end of that five-year period, your mortgage payments will be £660 higher than had you paid the fee straight away. And by the end of the 25 years, should your interest rate have stayed exactly the same, by adding your fee to the mortgage you'll have forked out an extra £3,300.
Related how-to guide
Buying a property is a massive financial commitment. Follow these tips and it should all go relatively smoothly!
See the guide
So that product fee will cost you £1,995 if you pay at the start, or £3,300 if you add it to the mortgage debt. I know which one I prefer.
A repeated mistake
Shelling out an extra £1,305 is bad enough, but the mistake of adding your product fee to the mortgage debt is rarely a one-off thing.
Instead, when the time comes to remortgage, or move home, many mortgage borrowers do it all over again. As a result, you end up spending over the odds on each separate product fee. And you only need to do that a couple of times and you're looking at an outlay of many thousands of pounds.
Why we do it
I write about this as the voice of experience. Because even though I knew it would cost me in the long run, I added the mortgage fee to my own mortgage debt when I bought two years ago.
Related blog post
John Fitzsimons writes:

Property service charges can come to thousands of pounds. But there are ways to cut the costs, as guest blogger Steve Wylie explains.

Read this post
Why would I do such a daft thing?
Well, it was the first time I had bought a house, and was the first time my wife and I would be living together. As a result, we needed quite a lot of furniture from the off. That £1,000 that Cheltenham & Gloucester wanted as a mortgage fee could go a long way – in fact, it paid for our sofas, dining room table and chairs, new flooring, the lot.
Money was fairly tight, and I wanted to keep a bit of cash set aside in case of emergencies. So I signed up to a slightly increased debt. It's not something I'd recommend generally, and it's not something I plan on doing again, but there are times when adding the product fee to the mortgage debt is understandable, if not exactly a great idea.
The fee-free alternative
Of course, if you are a bit short of up-front cash, but don't fancy extending your mortgage debt, there is a simple way around the mortgage fee dilemma, and that's to go for a fee-free mortgage.
Ordinarily you will need to accept a slightly higher interest rate on the mortgage if you want to take out a fee-free mortgage, though a number of lenders, including ING Direct and HSBC now offer fee-free deals that easily rival the best fee-charging deals in the market today. Here are some of my favourites.
| | | | |
| --- | --- | --- | --- |
| Lender | Term | Interest rate | Maximum loan-to-value |
| | Two-year fixed | 3.45% | 75% |
| | Two-year fixed | 3.99% | 80% |
| | Three-year fixed | 3.95% | 75% |
| | Three-year fixed | 4.59% | 80% |
| | Five-year fixed | 4.59% | 75% |
| | Five-year fixed | 5.65% | 85% |
| | Two-year tracker | 2.79% (base rate + 2.29%) | 60% |
| | Two-year tracker | 2.84% (base rate + 2.34%) | 75% |
| | Lifetime tracker | 2.89% (base rate + 2.39%) | 70% |
| | Lifetime tracker | 2.99% (base rate + 2.49%) | 80% |
Short-term pain for long-term gain
Of course, if you do want to get the absolute best rate you can, you'll have to accept that a fee will usually be involved. And while paying that fee off entirely upfront may hurt your finances a little, over the long term you'll benefit. Not only will you get the lowest possible rate, thereby limiting the amount you have to shell out in interest on the mortgage itself, but you'll also avoid shelling out a stack of extra cash in interest on the mortgage fee too.
Here are some of the market's most competitive, fee-charging mortgages.
| | | | | |
| --- | --- | --- | --- | --- |
| Lender | Term | Interest rate | Maximum loan-to-value | Fee |
| | Two-year fixed | 2.98% | 70% | £1999 |
| | Two-year fixed | 3.95% | 80% | £995 |
| | Three-year fixed | 3.45% | 75% | £95 |
| | Three-year fixed | 3.95% | 80% | £575 |
| | Five-year fixed | 4.19% | 75% | £995 |
| | Five-year fixed | 4.79% | 80% | £999 |
| | Two-year tracker | 2.29% (base rate + 1.79%) | 75% | £995 |
| | Two-year tracker | 2.75% (base rate + 2.25%) | 80% | £645 |
| | Lifetime tracker | 2.47% (base rate + 1.97%) | 70% | £999 |
| | Lifetime tracker | 3.29% (base rate + 2.79%) | 80% | £945 |
More: Fix your mortgage at 4% for five years | Best ways to boost the value of your home
Be the first to comment
Do you want to comment on this article? You need to be signed in for this feature