Make £125 from your current account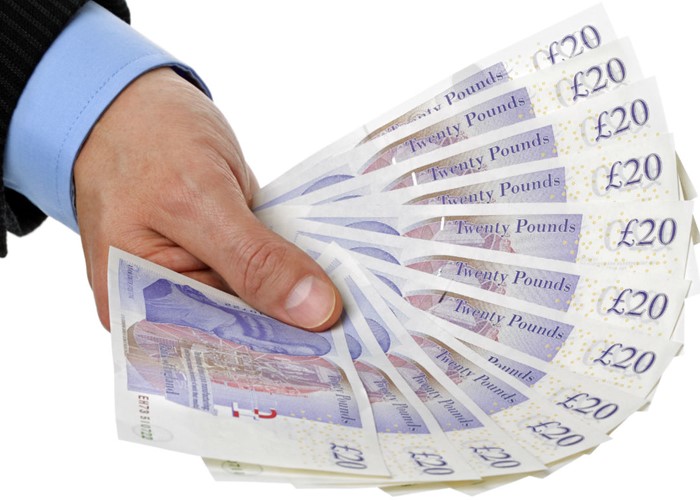 Your current account is more than just a home for your salary - it's a moneymaking opportunity!
In these tough times, the opportunity to make a few quid with little effort is not to be sniffed at. And thanks to a new offer from one of the UK's biggest banks, just recommending a bank account could see you cash in.
Recommend a friend!
Santander has launched a 'recommend a friend' offer, offering existing current account holders the chance to get their hands on £25. All they have to do is convince a friend to switch to a Santander Preferred, Zero, Reward or Premium current account.
Given that you get £100 just for taking out a Santander current account at the moment, that means you have the opportunity to make £125 just for opening a current account, and getting a friend to do the same. Sounds a pretty good deal to me!
But are the accounts any good? Let's take a look.
Santander Preferred
The Santander Preferred account is one of the best all-round current accounts around in my book. It pays a whopping rate of 5% interest on balances of up to £2,500 for 12 months, easily the highest rate in the market.
Rachel Robson reveals some top tips for switching current accounts.
But it's also a tremendous account for those borrowers who occasionally end the month in the red, as Santander pledges to match your existing overdraft up to £5,000 with a 12-month free overdraft of its own, depending on your circumstances. So whether you are always healthily in the black, or occasionally spend a little too much, the account has you covered.
To qualify for the Santander Preferred account you need to switch over your direct debits and pay in at least £1,000 every month.
Santander Reward
The Santander Reward account offers the same great interest rate as the Santander Preferred account, and you'll receive a free arranged overdraft for a slightly shorter period of four months, with the bank again matching any existing overdraft you enjoy.
However, this account needs to offer you some extra form of reward in order to justify its name, and it does so with additional benefits that Santander reckons are worth more than £400. Here's what you get with this account:
Annual worldwide family travel insurance, including winter sports.
Green Flag breakdown cover in the UK, including national recovery and cover at home.
Identity protection.
Card loss assistance.
Key protection, up to £1,500 for replacement locks and keys.
Personal loan deals.
Commission-free travel money.
Of course, you don't get all of these benefits for free – a £10 monthly charge applies to the Santander Reward account. So be sure to sit down and work out for yourself just how much these additional benefits are worth to you.
Santander Premium
The Santander Premium again offers 5% interest and a free arranged overdraft, but this time with even more substantial benefits, which Santander claims are worth a whopping £830!
You get all of the benefits you would with the Reward account, but with these extra bonuses on top:
Health benefits from AXA PPP Healthcare.
Mobile phone insurance.
Card loss assistance.
Legal assistance.
Online will writing service.
Airport Angel.
Concierge.
Again, you'll have to pay in order to enjoy these added benefits. The Santander Premium account will set you back £20 a month, and again you'll need to switch over your direct debits and pay in £1,000 to qualify for the £100 cashback.
I'm not a big fan of packaged accounts like the Premium and Reward accounts. Often the added features are not worth quite as much as the providers suggest, while they are a waste of time if you don't actually need those features. You'll have to work out for yourself how important family travel insurance and commission-free travel money are for you.
Santander Zero
This account is only available to borrowers with an existing mortgage, savings account or investment with Santander. As with the other accounts I've highlighted, you will enjoy a rate of 5% interest (for 12 months), as well as a free arranged overdraft (for four months).
Related blog post
However, the selling point of the Zero account, as the name suggests, is that there are no fees to worry about. So if you exceed your overdraft limit, you won't be charged, and nor will you face a fine should you use your debit card overseas, whether to buy something or just to withdraw cash.
A question of service
The one issue to always consider with Santander is that the customer service you'll enjoy is not the best. Whenever we write about the bank, we always get plenty of comments from readers with horror stories.
Indeed, just last week a consumer poll saw Santander voted worst for customer service. Having said that, I have both a current account and ISA with Santander, and have had no complaints. So perhaps things are improving.
The UK's favourite account
There are no such worries with the other account that pays customers for taking it out, the 1st Account from First Direct.
The account is the undisputed master when it comes to customer service, winning countless awards. And the service must be pretty good, because on paper the account doesn't look like anything special. Indeed, you won't get a penny in interest with the 1st Account, and need to pay in £1,500 a month to qualify (or have an existing First Direct product).
However, the bank is so confident you'll love it that not only will it give you £100 for taking out the account, but should you decide to leave after a year you'll get another £100 on top! So £100 for liking the account, and £200 if you don't.
For more on the account, and why it's so popular, have a read of The sexiest bank account in Britain.
More: Compare current accounts | New card offering 15 months 0% on spending | Your pregnant girlfriend needs this!
Be the first to comment
Do you want to comment on this article? You need to be signed in for this feature