Seven home insurance rip-offs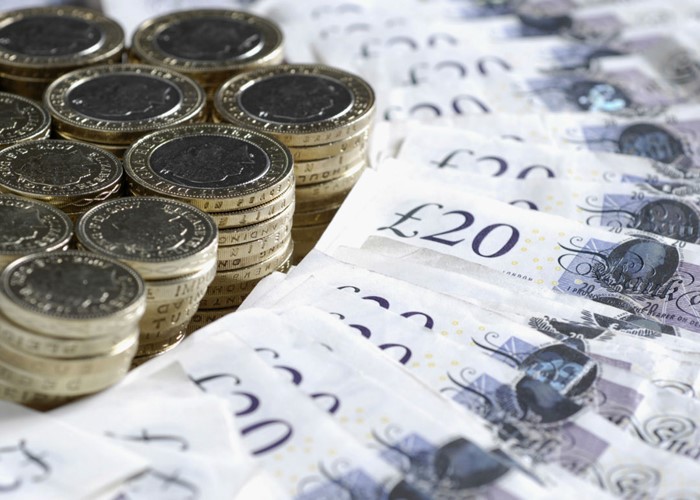 Don't pay more than you need to for your home insurance by keeping an eye out for these rip-offs.
No one particularly enjoys paying for home insurance – so much so, that some people don't even bother with it.
However, that can soon come back to bite you should the worst happen and your house catch fire or you suffer a break in. You may be surprised at just how much it would cost you to replace all of your belongings. In fact, it will likely be a lot more than simply paying out for a policy in the first place.
Having said that, you don't want to be paying over the odds for your home insurance – which is why it's always a good idea to shop around for your insurance policy. What's more, there are a number of home insurance rip-offs you need to be aware of, as I'm about to reveal.
1. Paying monthly
If you can't afford to pay for your home insurance in one go, the temptation is to spread out your payments over several months. However, if you do this you'll end up forking out a lot more because interest will be added to your payments.
So if you know you can't pay upfront, it's worth using a 0% on new purchases credit card. For example, the Tesco Clubcard Credit Card now offers 15 months interest-free on all your spending – so you won't have to worry about the interest racking up. Just make sure you clear the balance before the interest-free period comes to an end.
Related how-to guide
Home insurance is an expensive necessity. Find out how you can reduce the cost.
See the guide
2. The renewal quote
The next time your home insurance is up for renewal, don't simply accept the quote your current insurer offers you - because it's a complete rip-off!
Insurers tend to offer the best deals to new customers, not existing ones, and as a result, if you simply accept your renewal quote without shopping around first, you could be paying out far more than you need to. So always use our home insurance comparison centre to find the best deal for you.
3. Single item limits
Watch out if you have items in your home worth more than £1,500. That's because unless you've named them separately on your policy, you probably won't be covered! And as a result, you could lose out on thousands of pounds.
Many people don't realise this, but most insurers only cover valuables up to a certain level, typically £1,500. So any items over this limit need to be named on your policy. Of course, by doing so, your premiums will be higher – which is exactly what you don't need!
If you ask me, a limit of £1,500 is pretty low. After all, many of us are bound to own at least one item (such as a piece of jewellery) that costs more than this. Fortunately, however, some insurers set a far higher single item limit.
For example, M&S home insurance has a limit of £4,000 and John Lewis home insurance goes one better, offering a limit of £5,000. So if you do have a lot of expensive items in your home, this could be the option to go for.
That said, you should still compare overall quotes from a range of insurers to ensure you're getting the best deal.
4. Joint contents and buildings cover
Many insurers will highlight the huge discounts you can receive by buying your building and contents cover together from the same insurer.
But don't get coerced into doing this because you could be getting a raw deal and may find it's cheaper to buy your cover separately. So as usual, always make sure you shop around first and compare combined and separate quotes to ensure you're not paying more than you need to.
Rob Powell hits the streets to dispel these home insurance myths
5. Buying it from your mortgage provider
If you're moving home, watch out for the sales pitch from your mortgage provider. Your provider is bound to try and sell you home insurance, claiming it's a competitive price and convincing you that it's far easier to take out your insurance there and then with the lender, instead of taking the time to find your own separate policy.
But don't be fooled into thinking this is the best way. It's not. Lenders often receive big commissions from insurers for selling home insurance and as a result, you may not be getting the best deal.
Some lenders also force you to pay a penalty if you don't take out buildings insurance with them – however, you may find it works out cheaper to pay this penalty and take out a cheaper policy. So do your research carefully.
6. Making too many claims
Given that you're paying for your home insurance each year, it might make sense to claim whenever you can. However, making too many claims can actually work against you.
If you make three claims on your home insurance policy over a period of three years, you're likely to find it much harder to get insurance in the future. Many insurers frown upon this and are therefore more likely to refuse to issue you with a quote when you renew your policy. What's more, those insurers that do give you a quote are likely to charge very high premiums.
So make sure you only claim if you really need to if you don't want to get caught out by this rip-off.
7. Hidden exclusions
Finally, home insurance policies are often riddled with sneaky catches and exclusions hidden in the small print – so you may find you're not covered for what you think you are!
For example, many policies include accidental damage as an added extra. Similarly, garden items are often not included as standard cover. And as a result, you'll have to fork out even more money if you want this extra cover.
Personal possessions cover will also be an optional extra if you want your items to be covered outside the home.
And there's usually a limit on how long it's acceptable to leave your home unoccupied. If you're going to be away for longer than 30 days you should check your policy carefully, as some insurers won't cover you after this point. If this is an issue, you may need to pay out even more money to your current insurer or switch insurers all together and find one that allows you to leave your property unoccupied for longer.
So it's worth factoring all of this into the equation before you sign up to any policy and always read the terms and conditions carefully – after all, what initially seemed to be a cheap deal may not be so cheap once you've included all the extras.
More: Get a great home insurance deal | Best ways to boost the value of your home | What the next year holds in store for house prices
Be the first to comment
Do you want to comment on this article? You need to be signed in for this feature