Your savings may be at risk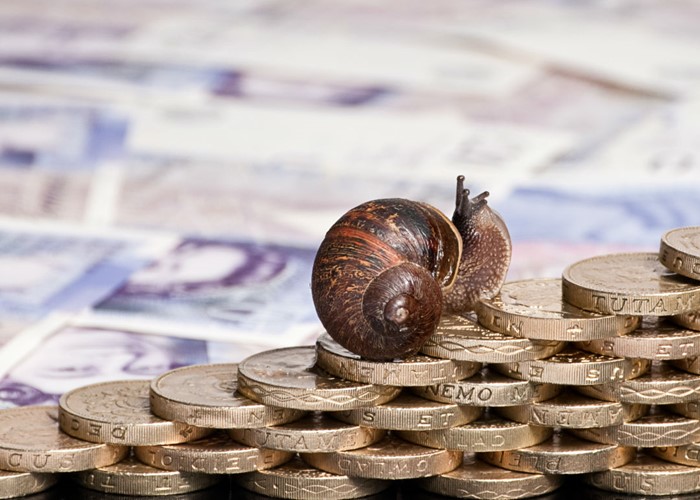 The merger between Yorkshire and Norwich and Peterborough Building Society could put your savings at risk...
If there's one thing you don't want to put at any risk in the current climate, it's your savings.
Yet that's exactly what could happen in November if you've got cash squirreled away with the Yorkshire Building Society (or any of its brands, including Chelsea and Barnsley building societies) and Norwich and Peterborough (N&P).
It's all due to the merger of the two companies into one joint society that will be known as Yorkshire Building Society.
But it's not just the logo on your savings statements that this merger will alter. The change will also affect the Financial Services Compensation Scheme limits for customers who use both building societies.
Savings protection
The FSCS offers £85,000 of protection (or £170,000 for joint accounts) on every savings account you hold, providing they are with companies holding separate FSCS licences. This means that if the firm you're saving with goes bust, the FSCS will give you your money back.
Getting the right savings account isn't as easy as it seems, but by avoiding these four nasty catches you won't go far wrong
So if you currently hold one account with Yorkshire and one with N&P, you'll have £85,000 protection for each account. But when the two building societies merge on 1 November, this limit will be cut in half meaning if you have over £85,000 of savings across both firms, your savings could be at risk.
Fortunately the building societies are giving savers a way out by letting them withdraw any balances that will exceed the FSCS limit as a result of the merger without notice or loss of interest. From here you can move your savings to a different provider and take advantage of another £85,000 of FSCS protection.
So where should you shift your savings to?
Five fabulous easy access accounts
If you need easy access to your cash, check out these accounts:
| | | | |
| --- | --- | --- | --- |
| Account | Interest Rate (AER) | Minimum Deposit | Information |
| | 3.05% | £1,000 | Includes a bonus of 1.51% for 12 months. Only one penalty free withdrawal each year. |
| | 3% | £1 | Includes bonus of 2.5% for 12 months. |
| | 3% | £1 | Rate fixed for 12 months. |
| | 3% | £1 | 2.80% rate if not a Halifax current account holder. Includes 2.55% bonus for 12 months. |
| | 3% | £1,000 | Includes 2.5% bonus for 12 months. |
As you can see, the Nationwide MySave Online Plus account pays out at the highest rate, but you are only able to make one penalty-free withdrawal each year. Any additional withdrawals will incur a loss of bonus and a rate of 0.10% in the month of withdrawal.
The Halifax Web Saver Reward account also comes with strings attached in that you'll only be eligible for the 3% rate if you're a Halifax current account holder. Fortunately, Halifax has a cracking current account on offer at the moment - the Halifax Reward Current Account - that pays you £5 per month so long as you deposit £1,000 in every month.
It's also worth remembering that all of these accounts come with a bonus interest rate that drops away after a year. So you should look to change to a more competitive account when this 12 month period is over.
10 tremendous fixed rate bonds
If you don't need to get at your cash for a while, you'll get a better interest rate if go for a fixed rate account:
| | | | |
| --- | --- | --- | --- |
| Account | Term | Interest Rate (AER) | Minimum Deposit |
| | 1 year | 3.40% | £1,000 |
| | 1 year | 3.35% | £1 |
| | 2 year | 3.96% | £1,000 |
| | 2 year | 3.50% | £1 |
| | 3 year | 4.01% | £1 |
| | 3 year | 4.00% | £2,000 |
| | 4 year | 4.50% | £500 |
| | 4 year | 4.25% | £2,000 |
| | 5 year | 5.00% | £1 |
| | 5 year | 4.05% | £1 |
Predictably you'll get the best rate if you're prepared to lock your savings away for a long time. But this means if the base rate rises, you'll be stuck with a rubbish account while the interest rates on other deals are going up.
A further option if you're solely concerned with shielding your savings from rising prices is to go for an inflation linked account. You can read all about these deals by heading to Beat inflation with this savings account .
Who owns whose licence?
But before opening up a new savings account, you should suss out exactly who owns the FSCS protection licence for the bank or building society you are currently saving with, and steer clear of this company when choosing a new savings provider. This will ensure that you can claim separate £85,000 limits of FSCS protection for each savings account you take out.
Here's a list detailing the companies that hold FSCS licences for more than one savings provider:
Overall company and FSCS licensee

Savings provider

Yorkshire BS (from November 2011)

Yorkshire BS

Chelsea BS

Barnsley BS

N&P (from November 2011)

HBOS

Halifax

Bank of Scotland

BM Savings

Saga

AA

Intelligent Finance

Lloyds TSB

Lloyds TSB

Cheltenham and Gloucester

Santander

Santander

Alliance & Leicester

ASDA

Bradford & Bingley

Cahoot

Skipton BS

Skipton BS

Capital One

Scarborough BS

Nationwide BS

Nationwide

Cheshire BS

Dunfermline BS

Barclays

Barclays

Barclays Woolwich

Standard Life

Co-operative Bank

Co-operative Bank

Britannia BS

Smile

HSBC

HSBC

First Direct

National Australia Bank Group

Clydesdale Bank

Yorkshire Bank

NatWest

NatWest

Royal Bank of Scotland

Bank of Ireland

Bank of Ireland

Post Office
If a bank or building society is not on this list you can assume they hold their own single licence.
More: Compare savings accounts at lovemoney.com | 3pm on a Tuesday is the time to save! | The best savings accounts for the new tax year
Be the first to comment
Do you want to comment on this article? You need to be signed in for this feature