Wacky lessons you can learn from Britain's billionaires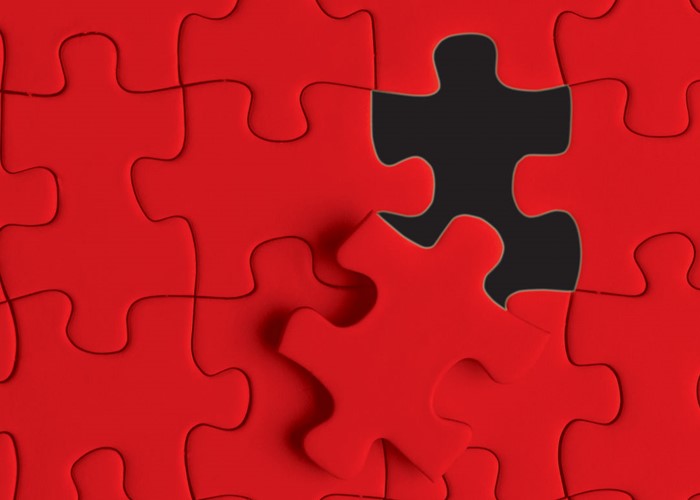 There are a number of stimulating lessons we can take from the UK's richest residents.
For the past 25 years, American magazine Forbes has published a yearly list of the world's dollar billionaires -- those fortunate few with personal wealth of US$1,000,000,000+.
Top tycoons
In its 2011 survey, Forbes listed 1,210 billionaires. Between them, these tycoons have personal wealth totalling more than $4.5 trillion (a Forbes record).
To put this sum into context, $4.5 trillion is £2.7 trillion, or nearly two-fifths (38%) of the UK's total personal wealth of £7.2 trillion. By any measure, that's a lot of moolah!
As you'd expect in an increasingly globalised world, the people in this list are an incredibly diverse bunch. These men and women come from all parts of the world, although one in three is American.
They range in age from 26 (Mark Zuckerberg, one of six Facebook billionaires) to 100 (Swiss software mogul Walter Haefner). Some are industrialists; others are entrepreneurs; there's even one author on the list.
Britain's 32 billionaires
Why pay attention to these tycoons, who scarcely inhabit the same world as the rest of us?
Because, in the words of Forbes, they "have the power to shape our world."
Therefore, who are the British billionaires with the power to shape our nation? To find out, I've researched the background and wealth of all 32 UK-resident dollar billionaires.
Here they are, ranked from richest to (relatively) poorest:
Forbes

rank

Name

Wealth

($bn)

Age

Source

78

Gerald Cavendish Grosvenor

& family (Duke of Westminster)

13.0

59

Property

114

David & Simon Reuben

8.0

68

Investments, Property

132

Philip & Cristina Green

7.2

59

Retail

254

Bernard Ecclestone & family

4.2

80

Formula One

254

Richard Branson

4.2

60

Virgin

254

Charles Cadogan & family

(Earl Cadogan)

4.2

74

Property

297

Bruno Schroder & family

3.7

57

Banking

347

Joe Lewis

3.2

74

Investments

347

David & Frederick Barclay

3.2

77

Media, Retail

409

Richard Elman & family

2.8

71

Finance

420

James Dyson

2.7

63

Vacuum cleaners

420

Eddie & Sol Zakay

2.7

60

Property

459

Laurence Graff

2.5

72

Diamond jewellery

488

Clive Calder

2.4

64

Record label

(Zomba Recordings)

540

Xiuli Hawken

2.2

48

Property

564

Mark Coombs

2.1

50

Finance

595

James Ratcliffe

2.0

58

Chemicals

595

Ian & Richard Livingstone

2.0

N/K

Property

651

John Caudwell

1.9

58

Mobile phones

651

Michael Ashley

1.9

51

Sports retailing

692

Nadhmi Auchi

1.8

73

Property

692

John Whittaker

1.8

69

Property

692

Mohamed Ibrahim

1.8

64

Communications

692

Alan Howard

1.8

47

Hedge funds

736

Richard Desmond

1.7

59

Publishing

736

Ayman Asfari

1.7

52

Petrofac

833

Robert Miller

1.5

N/K

Retail

938

David Sainsbury

(Lord Sainsbury)

1.3

70

Retail

993

Kenneth Morrison

1.2

79

Retail

1140

Jonathan Harmsworth

(Viscount Rothermere)

1.0

43

Publishing

1140

Nasser Khalili

1.0

65

Art, Property

1140

Joanne (J.K.) Rowling

1.0

45

Harry Potter
So, what does the above list teach us about becoming a British billionaire? Here are my observations:
1. Getting rich takes time
The youngest person in my table, at 43, is Jonathan Harmsworth, the fourth Viscount Rothermere. His wealth comes from his family's ownership of the Daily Mail stable of newspapers. The oldest person is 80-year-old Bernie Ecclestone of F1 fame.
Related blog post
John Fitzsimons writes:

Guest blogger Joshua Raymond of City Index explains how spread betting works, and how to go about making some cash from it.

Read this post
The average age of the people in the table above is a little over 62 years old. Thus, being a billionaire usually involves working for decades to become a success or waiting for decades to inherit the family fortune.
2. It pays to be male
Despite decades of improvements in gender politics, this list is heavily dominated by men. The highest-placed woman, Cristina Green, is the wife of Top Shop owner Sir Philip Green. Tina Green lives as a tax exile in Monaco, leaving her husband to run their retail empire.
The only two self-made female billionaires in my list are Chinese-born Xiuli Hawken, who made her fortune in the booming Hong Kong property market, and J K Rowling, author of the staggeringly popular Harry Potter books.
3. Build a business
The richest man on my list is the Duke of Westminster, whose ancestral property empire has grown to be worth $13 billion (£7.9 billion). Other notable aristocrats in my table include Earl Cadogan ($4.2 billion), the aforementioned Viscount Rothermere, and Lord Sainsbury of the iconic supermarket dynasty.
However, the vast majority of British billionaires struck it rich by building private businesses, either on their own or as a family-run firm. As well as Virgin billionaire Sir Richard Branson, the list includes John Caudwell, founder of mobile-phone retailer Phones4u.
Related how-to guide
Taking the plunge into the stock market isn't for the faint-hearted, but investing can help you achieve your financial goals.
See the guide
Another well-known entrepreneur to make this list is James Dyson, inventor of Dyson vacuum cleaners, famed for their 'cyclonic' technology. However, a name you may never have heard before is Alan Howard, co-founder of Brevan Howard, one of the world's largest hedge funds.
In short, to get rich, build or buy a business and make a success of it. Don't wait to inherit your family's fortune!
4. Buy lots of property
Nine of the above billionaires made their fortune exclusively or mainly from property.
These include David and Simon Reuben, reclusive brothers who are among Britain's foremost businessmen and philanthropists. The Reubens bought billions of pounds of UK property, after making a mint in Russian aluminium.
Likewise, brothers Eddie and Sol Zakay and Ian and Richard Livingstone have struck gold by buying bricks and mortar. Therefore, you don't need to inherit a family estate to make it big from property.
5. Set up shop
Retailing is another core theme running through my list -- starting out as a market trader or small shop could lead to greater things.
Sir Ken Morrison has done very nicely out of his family's growing supermarket chain, which he took over from his father (who founded the firm in 1899). Similarly, Mike Ashley, owner of Newcastle United FC, made his fortune from founding high-street sports retailer Sports Direct.
6. Move to Britain
Finally, many of the people in the above table weren't born in Britain. A few moved here after making their fortune elsewhere, but most of these foreign-born British residents got rich by working and settling here.
These include Syrian-born Ayman Asfari, boss of oil & gas engineer Petrofac, Iraqi-born businessman Nadhmi Auchi, and Iranian-born Nasser Khalili.
Each of these men from the Middle East was able to turn his talent for trading into a massive fortune here in the UK. This just goes to prove how attractive Britain is as a place to do business.
That's it from me. What are your tips for getting rich? Please tell us in the comments box below!
More: Start investing with an ISA | Five reasons it's great to be British | The multi-car insurance rip-off
Be the first to comment
Do you want to comment on this article? You need to be signed in for this feature