Save money with a tracker mortgage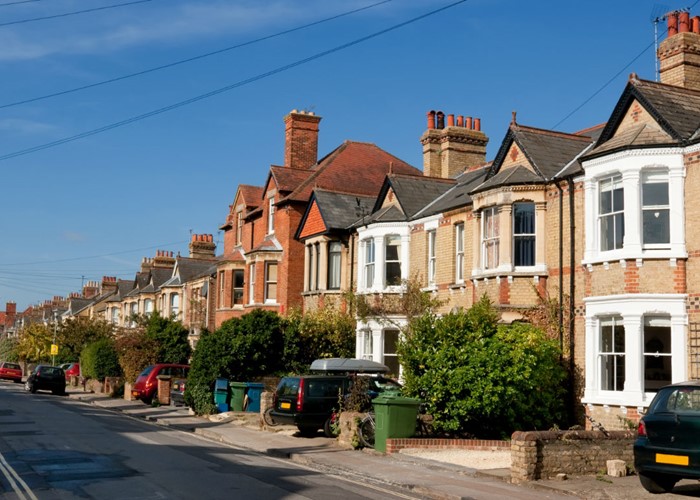 Variable mortgage rates are still incredibly cheap. But have borrowers left it too late to take full advantage?
Fans of variable rate mortgages have enjoyed another good week, with bank base rate held at 0.5% yet again.
Base rate has now sat at this record low for more than two years, which is incredible really. And it's those borrowers who have chosen deals which link their rate to base rate who have benefitted, with deals at rates so low they've never been seen before. So if you're about to go for a mortgage, have you missed the tracker boat, or is there still time to take advantage?
Going nowhere, fast
For what seems like quite a while now, those who are not such big fans of variable rates – people like me – have made the case that base rate has to start rising soon. And with fixed rate deals at historically low levels, surely it's a better idea to fix, and fix for a long time? What's the point in risking it if base rate ends up rocketing and you're locked into an ever more expensive mortgage?
Related how-to guide
Buying a property is a massive financial commitment. Follow these tips and it should all go relatively smoothly!
See the guide
The thing is, our argument is somewhat hurt by the fact that base rate still isn't moving, despite rocketing inflation. Still only a couple of members of the Bank of England's Monetary Policy Committee, which sets bank base rate, think rates need to rise.
The premium of fixing
Besides, if you want to fix your mortgage you'll have to fork out quite a premium. For example, if you go for a lifetime tracker and have a 25% deposit, you can get a deal from ING Direct where the rate of interest is just 2.80%.
By comparison, if you went for a five-year fixed rate – the type of mortgage I always argue in favour of – the smallest rate you can secure is 5.59% from BM Solutions.
On a £150,000 25-year mortgage, that's a choice between monthly repayments of £702 and £940. Base rate will have to hit 3.29% before the repayments on each mortgage are the same, and therefore head even higher before the fixed rate mortgage starts to work out as the better choice. With all the expectation that base rate will only rise slowly, once it does start to move upwards, it's perhaps fair to question whether base rate will hit 3% within the next five years.
Related blog post
John Fitzsimons writes:

Guest blogger Stuart Law explains why private investors and developers are filling the lending gap for first-time buyers.

Read this post
As a result, going for the conservative choice of a long-term fixed can work out as a very expensive move.
Building up equity
However, in my view, the biggest argument in favour of going for a tracker mortgage is the opportunity to really build up your equity stake. Obviously a big selling point for tracker deals is that the repayments are so cheap at the moment. However, if you overpay each month – and most lenders are happy to let you overpay by 10% without charge – then you very quickly build up your equity stake in the property.
And this is really important, particularly at the moment when it looks likely that house prices will fall, as increasing your equity helps protect you from falling into negative equity. Negative equity is not quite the nightmare scenario it is sometimes presented as, however it does trap you in your current property and prevent you from moving.
Getting a better mortgage deal
John Fitzsimons explains why the best mortgages offer you a bit of flexibility
Building up your equity stake is not only a smart thing to do when house prices are in danger, though. One thing that has been particularly clear over the past few years is that the more equity you have, the more mortgage lenders are competing for your business, and therefore the more great deals you have to choose from.
So building up your equity by overpaying each month means that when the time comes to remortgage, you'll be able to get better mortgages than if you're content to simply stick with the current low repayments.
Besides, by overpaying, you pay the mortgage off quicker. That means that over the course of the mortgage you end saving thousands of pounds that you would otherwise have had to hand over in interest!
15 fantastic variable mortgages
| | | | | |
| --- | --- | --- | --- | --- |
| Lender | Term | Interest rate | Maximum loan-to-value | Fee |
| | Two-year tracker | 1.99% (base rate + 1.49%) | 65% | £999 |
| | Two-year tracker | 1.99% (base rate 1.49%) | 60% | 1.5% of advance |
| | Two-year tracker | 2.29% (base rate + 1.79%) | 75% | £1,995 |
| | Two-year tracker | 2.48% (base rate + 1.98%) | 75% | £845 |
| | Two-year tracker | 2.49% (base rate + 1.99%) | 75% | £945 |
| | Two-year discount | 2.59% (tracks lender's SVR – 2.76%) | 85% | £995 |
| | Two-year tracker | 2.79% (base rate + 2.29%) | 75% | £95 |
| | Two-year tracker | 2.99% (base rate +2.49%) | 85% | £1,995 |
| | Two-year discount | 3.19% (tracks lender's SVR – 2.50%) | 80% | £999 |
| | Lifetime tracker | 2.49% (base rate + 1.99%) | 65% | £199 |
| | Lifetime tracker | 2.79% (base rate + 2.29%) | 65% | £999 |
| | Lifetime tracker | 2.79% (base rate + 2.29%) | 70% | £999 |
| | Lifetime tracker | 2.80% (base rate + 2.30%) | 75% | £945 |
| | Lifetime tracker | 2.89% (base rate + 2.39%) | 80% | £599 |
| | Lifetime tracker | 3.38% (base rate + 2.88%) | 80% | £999 |
*Only available through brokers.
More: Get a new life insurance policy | Landlords benefitting from our economic woes | Mortgages are dying out!
Use lovemoney.com's innovative new mortgage tool now to find the best mortgage for you online.
At lovemoney.com, you can research all the best deals yourself using our online mortgage service, or speak directly to a whole-of-market, fee-free lovemoney.com broker. Call 0800 804 8045 or email mortgages@lovemoney.com for more help.
This article aims to give information, not advice. Always do your own research and/or seek out advice from an FSA-regulated broker (such as one of our brokers here at lovemoney.com), before acting on anything contained in this article.
Finally, we tend to only give the initial rate of a deal in our articles, but any deal which lasts for a shorter period than your mortgage term may revert to the lender's standard variable rate or a tracker rate when the deal ends. Before you take out a deal, you should always try to find out from your lender what its standard variable rate is and how it will be determined in the future. Make sure you take all this information into account when comparing different deals.
Your home or property may be repossessed if you do not keep up repayments on your mortgage.
Be the first to comment
Do you want to comment on this article? You need to be signed in for this feature