Santander to penalise disloyal customers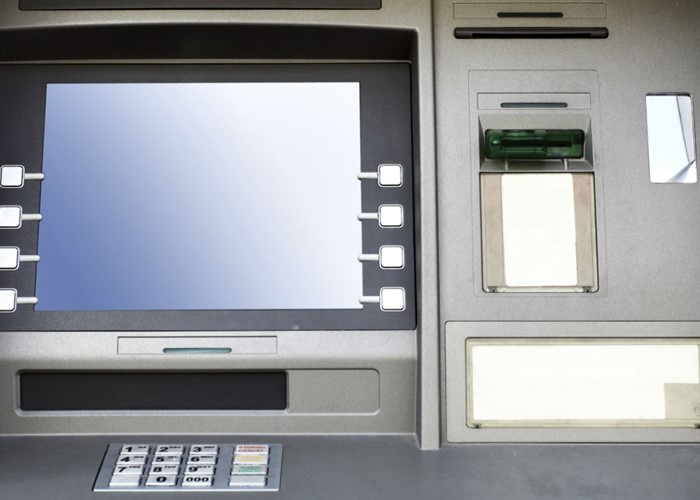 Robert Powell takes a look at whether Santander's new overdraft charges are really as clear and transparent as the Spanish giant claims they are...
Santander has been something of a financial Jekyll and Hyde recently. lovemoney.com readers have frequently put the boot into the Spanish bank on our comment boards for their poor customer service, and after reading some of the horror stories they've shared, I don't blame them!
Yet Santander has kept hitting back by offering competitive interest rates and tasty overdraft deals all supplemented by their seemingly eternal £100 cashback back offer. The Preferred In-Credit and Preferred Overdraft accounts have been particular favourites here at lovemoney.com for these very reasons!
But on 16 March 2011, things are going to change as Santander will be carrying out an overdraft overhaul.
So ahead of these changes, I'm going to take a look at the new fees structure and what it may mean for you.
The changes
Santander's current account overdrafts (for monthly fee-free accounts) have generally always been charged on a percentage basis – the more of your overdraft you use, the more you pay.
The new system will get rid of this for all accounts except the Zero Current Account – which will remain unchanged.
Find out the trick that all savvy savers know
The new fees structure will charge you a flat rate for every day you remain in the red, up to a monthly maximum. The good news is – unlike many of the accounts John Fitzsimons looked at in The overdraft scandal – you will only pay a daily fee for using your overdraft, so no interest will be charged on top of this.
Santander is introducing three tiers of charges that are designed to reward customers who are loyal to the bank:
Tier 1 – Customers who hold a mortgage, investment or £10,000 of savings with Santander.
Tier 2 – Customers who pay in at least £1,000 per month into their account as well as customers with added value accounts (premium or reward accounts).
Tier 3 – Customers who don't pay £1,000 into their Santander account and do not hold an added value account.
And these are the fees for all the various tiers and accounts:
| | | | | | | |
| --- | --- | --- | --- | --- | --- | --- |
| Tier | Account (including Alliance & Leicester) | Daily arranged overdraft fees | Daily unarranged overdraft fees | Paid item fees | Unpaid item fees | Overdraft interest rate |
| 1 | Zero | £0 | £0 | £0 | £0 | 12.9% |
| 2 | Reward, Travel, Family, Premier 50 and Premier 21 Current Accounts | 50p per day (cap 10 days per month) | £5 per day (cap 10 days per month) | £5 | £10 | N/A |
| 2 | Premium, Student and Graduate Accounts | £0 | £5 per day (cap 10 days per month) | £5 | £10 | N/A |
| 2 | Choice | 50p per day (cap 10 days per month) | £5 per day (cap 10 days per month) | £0 | £0 | N/A |
| 3 | Preferred Overdraft | 50p per day (cap 15 days per month) | £5 per day (cap 20 days per month) | £25 | £25 | N/A |
| 3 | Preferred In Credit, Premier Direct, Premier and Current Account | 50p per day (cap 20 days per month) | £5 per day (cap 20 days per month) | £25 | £25 | N/A |
| - | Basic Account, Instant Plus Account, International Student Account | N/A | N/A | N/A | £25 | N/A |
As you can see, the overdraft charges remain the same throughout tiers 2 and 3, with the cap changing from 10 days per month for tier 2 and 20 days per month for tier 3.
If you currently use the Preferred Overdraft Account you will still get 0% on your arranged overdraft until the end of the 12 months promotional period. But after this the account will revert to a 50p per day overdraft charge with a 15 day per month cap, instead of the 12.9% interest rate that it would have previously reverted to.
By my calculations this means that if you're regularly over £700 in the red on your Preferred Overdraft Account (and the 12 month 0% deal has expired), you'll now be better off under the new fees structure.
Rachel Robson reveals some top tips for switching current accounts.
More accounts!
As well as restructuring their overdraft fees Santander is also throwing two new current accounts into the mix. These accounts will come in within the next month and shortly after their release the Preferred In-Credit and Preferred Overdraft accounts will go off-sale for new customers.
But these new accounts are both still fairly cloak and dagger. All Santander has said is that there will be one 'preferential account' which will adopt the tier 2 overdraft structure, as well as offering no fees or interest on arranged overdrafts for the first 12 months. The account is available to new and existing customers, but they will need to pay £1,000 in each month.
This new account is effectively the Preferred Overdraft Account, just with a permanently lower unarranged overdraft cap and a lower arranged cap after the 12 months of free overdraft run out.
So if you have come to the end of the 12 month free overdraft deal on the Preferred Overdraft Account, and you pay at least £1,000 in every month – you're best off changing to this new account and getting another free overdraft for 12 months! Whether Santander will let you do this however, is yet to be seen.
If you currently have the Preferred In-Credit Account and pay £1,000 into the account every month you'll also be eligible to switch to the new preferential account. Santander hasn't confirmed what the in-credit interest rate will be on this new account but say it will be "competitive".
In addition to this account, Santander is also introducing a new basic option aimed at people who don't use Santander as their main bank. But details of this new account haven't been made public yet.
Recent question on this topic
mike1blade asks:

MissingOz

answered "Banks will claim that they do it as a convenience for you...(so you won't feel embarrassed while..."

JoeEasedale

answered "It is costly to take staff time to familiarise themselves with your account, and then more costly..."
A good idea?
This overdraft overhaul is Santander back in full Jekyll and Hyde mode.
On paper the new fees structure does look fairly simple – three tiers, straight fees, monthly caps and low rates – easy! But in practice the implementation of these changes could cause Santander customers and staff a major headache; especially if the appalling customer service we reported on in Can Santander sort itself out? materialises again.
For example, customers on the Preferred Overdraft Account may find it odd that they have to change accounts in order to receive Preferential overdraft charges.
Account switchers will also have to use Santander's 'simple and straightforward' switching service to take advantage of the new rates. But if lovemoney.com reader wetrwer's experience is anything to go by, this service is anything but simple and straightforward!
This new fees structure is designed to penalise disloyal customers. But I can't help thinking it's actually Santander who may end up losing out if its customers' loyalty begins to erode as a result of these changes.
More: Get a better current account | The best current accounts for 2011 | Ditch these current accounts today

Be the first to comment
Do you want to comment on this article? You need to be signed in for this feature