A new 17 months interest-free credit card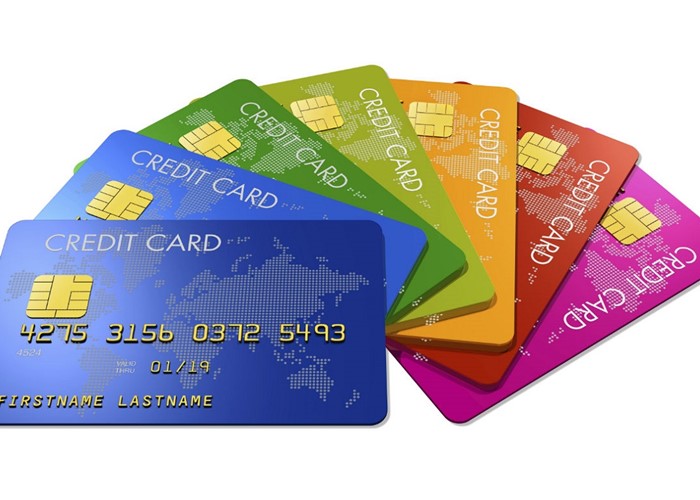 Barclaycard Platinum is now interest free for 17 months - could this be the best balance transfer card ever? Robert Powell takes a look...
Christmas is over and for many of us, all we have to remember it by is a bigger belly, a drawer of socks and a financial hangover.
Perhaps it's no wonder then that Barclaycard have just improved their Platinum credit card so that it now offers 17 months at 0%, making it one of the most attractive balance transfer cards ever!
How balance transfer cards work
For those not in the know, balance transfer cards are perfect for eating up your Christmas debt, as they offer a 0% rate on the debt you move over to them. This allows you to pay off your balance quicker as 100% of your payments go towards clearing your credit card burden.
The idea is that you get rid of your debt within the 0% period then close the account without having paid a penny in interest charges.
But even if you're not able to clear your balance within the 0% period then you can always shift the remaining balance to another 0% card. This will then give you another period (perhaps 16 months) in which to pay off the debt before you start accumulating interest.
17 months at 0%
As I outlined in The 16 month 0% credit card showdown! the balance transfer card market has got a little crowded recently. The market leading rate was 16 months at 0% - and there were a fair few cards that offered that deal!
But Barclaycard have now broken ranks and moved to the top of the charts. Here's how the balance transfer card scene now looks:
Card

0% APR balance transfer period

Balance transfer APR

Balance transfer handling fee

0% APR purchases period

Money transfer APR

17 months

16.9%

2.9%

3 months

(16.9% after)

N/A

16 months

16.7%

2.88%

3 months

(16.7% after)

0% for 16 months (20.9% after)

16 months

18.9%

2.89%

3 months

(16.8% after)

0% for 16 months (20.9% after)

NatWest Platinum (existing customers)

16 months

16.95%

2.9%

3 months

(16.8% after)

16.95%

(existing customers)

16 months

16.95%

2.9%

3 months

(16.95% after)

16.95%
As you can see, the Barclaycard move clearly makes it the best deal for balance transfers, but MBNA, Virgin, NatWest and RBS are still all hot on its tail.
But a longer 0% period isn't the only advantage the Barclaycard has over its competitors – its fees are cheaper as well.
Reduced handling fees
It's the criticism that's always levelled at 0% balance cards – 'they're not really 0% cards because they charge handling fees for making the transfer'.
Unfortunately, it's true – most cards will charge you a 2.9% handling fee on any balance transfers, and the Barclaycard Platinum is no exception.
But if you're looking to transfer £3,000 or more the Barclaycard has another treat in-store as you'll get £20 off your handling charge. This reduces the fee to a market leading rate.
Here's a table comparing the handling fees charged on a £3,000 transfer by the top accounts:
| | | |
| --- | --- | --- |
| Card | Handling fee amount | Handling fee % |
| | £69 (£89 - £20 cashback) | 2.3% (2.9% - £20 cashback) |
| | £86.40 | 2.88% |
| | £86.70 | 2.89% |
| NatWest Platinum (existing customers) | £87 | 2.9% |
| (existing customers) | £87 | 2.9% |
As you can see, the Barclaycard Platinum handling fees are over £17 cheaper than the Virgin and MBNA fees if you're transferring £3,000 in.
Rachel Robson explains how negative order of payment works and how to avoid it.
0% purchases
Now we all know that you really shouldn't be making purchases on a balance transfer card. After all, there are a whole host of cards with 12 month 0% rate periods on new purchases – head over to 16 extremely long interest-free credit cards to find out more.
But all of the top balance transfer cards, including the Barclaycard Platinum, do still offer 3 months at 0% APR on all purchases.
Regular lovemoney.com readers should be hearing alarm bells around this point as purchases on a balance transfer card traditionally leads towards the trap of negative order of payment, where your money goes towards your cheapest debt first.
In fact, negative order of payment is now against the rules, but some credit card providers have adopted slightly different models which could see you out of pocket if you're not careful.
With Barclaycard any payments you make in the first 3 months will go towards clearing the debt that starts charging interest first. This means you can spend as much as you want in the first three months, and as long as you can clear the debt before the end of that promotional period, you won't pay any interest.
However,it's worth noting that Virgin and MBNA are doing things differently.
When you have two promotional offers in operation (for example, a 0% period on both balance transfers and purchases at the same time) Virgin use payments to reduce the balance with the lowest standard APR last. Meaning any payments will go towards the balance transfer (18.9% standard) before the purchase balance (16.8%).
MBNA have the same policy (perhaps unsurprising, given they handle Virgin's credit card) but as the standard rates of balance transfers and purchases are identical (16.7%), payments go towards whichever balance has the earlier start date. This will probably be the balance transfer – meaning you'll be hit with interest if you can't clear your purchase debt in one payment after the 3 month 0% period ends.
Downsides
Barclaycard Platinum does not offer any money transfer facility and you'll be hit with a 2.5% fee and a whopping 27.9% APR on any cash withdrawals. So it's definitely not suitable if you're after cold, hard cash.
You'll also need to be 21 or over, have a good credit rating with no CCJs and a regular income of more than £20,000 per year.
If you don't fancy a 0% card there are other accounts which will offer you a low rate for life meaning you won't have to change cards in 17 months if you can't clear the debt. Read A credit card for lazy people to find out more.
But all in all, if you are after a balance transfer card to eat up your Christmas debt and you fit the criteria above – the Barclaycard Platinum is clearly the best deal on the market at the moment.
More: My favourite credit card Barclaycard: A sensible credit card in a world of tarts!

Be the first to comment
Do you want to comment on this article? You need to be signed in for this feature