Having your home valued is a stressful experience.
It might be because you're looking to remortgage to a new deal, potentially saving you thousands over the term of your loan.
Or perhaps you're selling your home, and the valuer is coming from your buyer's mortgage lender, to check that it's really worth what the buyer has offered for it.
Most of the time, things work out ok and the remortgage or sale can go ahead as planned.
However, this hasn't been the case with flats in tower blocks, increasingly so, with millions of owners warned that their properties are now effectively worthless.
The Grenfell legacy
It's almost four years now since the Grenfell Tower disaster.
And while the inquiries into precisely what happened that day ‒ and who should bear responsibility ‒ are ongoing, the repercussions are already being felt within the housing market.
Following the inferno, the authorities introduced new safety checks that have to be included, which cover the presence or otherwise of flammable cladding.
The EWS1 form was launched, which details the external wall system of a property.
Effectively a fire safety assessment is conducted to ensure that the outside of the property is safe ‒ once it's passed, the form is signed off and valid for the entire building for five years.
Seems a simple enough idea, right?
There are problems though. For starters, these forms are now required for all sorts of smaller apartment blocks, and not the high rise buildings which were viewed as most at risk.
That means far more checks having to take place.
Add to that the fact that, without an EWS1 form in place, mortgage lenders won't offer loans against the property, effectively rendering them worthless.
As a result, the owners find themselves trapped, unable to sell and move on because their only option is to find a cash buyer.
The scale of the problem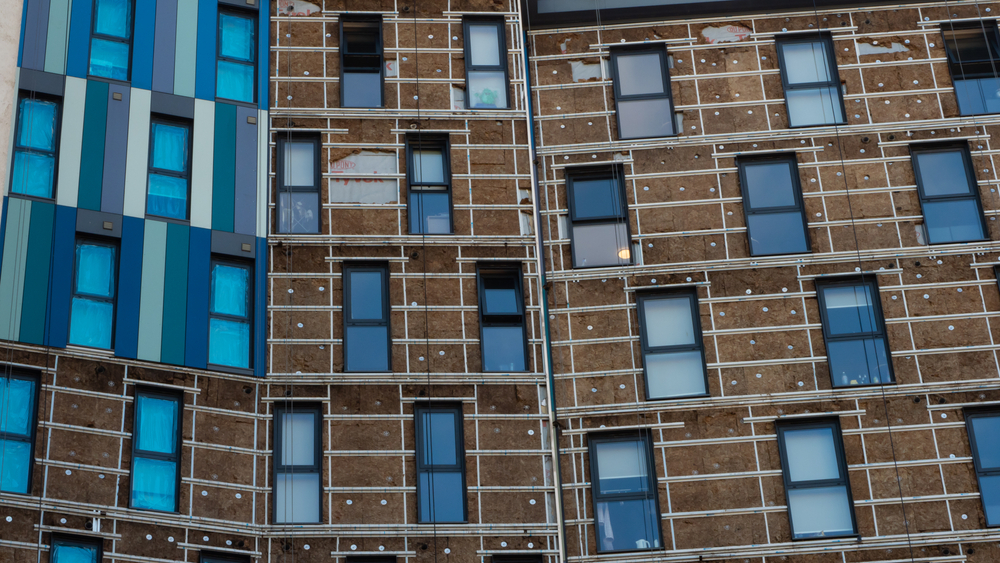 It would be easy to underplay this issue. There can't be that many homes caught up in this EWS1 storm, surely?
But the reality is rather different. Analysis by The New Build Database and the Daily Telegraph has suggested that as many as 4.6 million properties may be impacted.
The research has found that there are around 870,000 properties in buildings above 18 metres tall, which are thought to be the highest risk properties.
There are then a further 3.7 million properties in blocks between 11 metres and 18 metres, which are apparently being caught out by the new rules.
That's a frankly astonishing number of homes which are essentially being declared worthless, given mortgage lenders will refuse to lend against them.
It's important to get past that headline figure as well. Within those properties are an awful lot of people who need to move somewhere new, whether for work or simply to cater for a growing family, and are entirely unable to.
Not only is this not their fault, but there is seemingly nothing they can actually do about it either.
The twin problems
There are two big issues here in my view.
The first is that the cladding issue has still not been dealt with, four years after Grenfell.
A report by parliament's housing select committee last year found that there are still around 2,000 buildings with high-risk cladding in place, a situation which it described as "deeply shocking and completely unacceptable" given the time that has passed since the disaster.
Frankly, I think they are being polite.
Evidently sitting back and waiting for the building owners to rectify this issue isn't working, so the Government needs to actually grasp the matter themselves.
Obviously, this is going to cost money, but if it can avert the potential for a second Grenfell and free the millions of people trapped in their homes, then it's money well spent.
The second issue is the shortage of engineers qualified to make these safety assessments.
It doesn't matter if massive improvements are made to the fire safety of apartment buildings if there aren't enough people in place to actually sign off the relevant forms that lenders are now insisting on.
According to some reports, there are less than three hundred assessors able to carry out these checks which is clearly not going to be enough.
We clearly need far more capacity, and while it will take time to get more surveyors in place, that's no excuse not to get a wriggle on.
It should go without saying that the Government has no shortage of items on its to-do list at the moment.
But it cannot be allowed to dilly and dally over dealing with this extraordinary situation, where millions are unable to sell their home even if their building has no cladding, simply because there aren't enough assessors to cast their eye over a building.