30 affordable gifts you won't find on the high street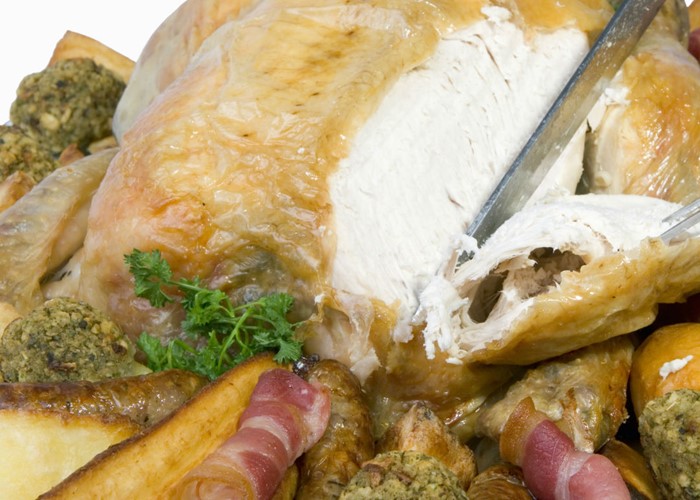 Struggling with Christmas shopping? Avoid the high street with our bumper guide to frugal and unique gifts.
I love Christmas but no matter how early I start I always end up hitting the shops at the last minute and panic buying the same generic presents for my family and friends.
This year, I've attempted to be a little better prepared and instead of giving up hours of my time in John Lewis, I've done nearly all my shopping online.
Here I've picked out my favourite Christmas gifts for men, women and children which all come in under £20. They are split by personality – so you can find something for even the pickiest of friends – and come from two websites covering UK designers; Folksy and Not On The High Street.
This means your loved ones will end up with a creative gift they'll love and you won't end up with a massive credit card bill.
Foodie
1. As a bit of a baker, I love these cookie cutters which have the choice of either 'Home Made' or 'Eat Me'. They're a great gift for cooks and each one costs £4.95 from the Little Picture Company.
2. Macaroons have taken over as the latest fad in sweet treats and this set of eight have been beautifully designed by L'orchidée Boutique Patisserie. A boxed set costs £14 and you can choose from the following flavours; organic Venezuelan chocolate, bourbon vanilla, organic British strawberries, lemon and pistachio.
3. Cheese, crackers and wine are good Christmas treats and this cheeseboard, made from a recycled bottle, is a good gift for a foodie. This one comes with a handcrafted knife and has been designed by Melting Pot Glass Art and costs £15.
4. Almost everyone on the planet drinks tea or coffee, or both, and therefore this set of four colourful mugs is a good gift for people who have everything. There are four different colours in a retro pyrex-inspired pattern and the set costs £19.99 from Bread and Jam.
Fashion follower
5. Designed by Charlotte Done in Lancaster, this retro themed metal frame purse is made from 100% recycled cotton fabric. It features a pretty 'droplet' design, created by Strange Bird Designs and it costs £15.
6. Attachable collars are everywhere at the moment and these are created with crochet and a vintage broach. The collars can be attached to any outfit and as they are made to order you can choose the colour. They cost £10 each and take three days to make by They are Crafty.
7. This is one for the Kindle readers in your life. It's a beautifully designed case by Kerri Robberts Designs. Each one costs £8.99 and is made from 100% cotton paisley. There's also an extra lining to protect your Kindle from knocks and bumps.
8. The weather has taken a turn for the worst recently so this hot water bottle and cover is an ideal gift for staying warm. It's been made with a chequered flannel fabric by Monique Boutique and costs £8.
Bath & body
9. This Christmas pudding soap is a bit of a novelty gift and it's packed with natural ingredients. It's been made by Scent Cosmetics and each one costs £6.
10. Made with 100% natural ingredients, this sea salt scrub from Lyonsleaf even includes Calendula oil made on the creators (Ben and Vicky Lyons's) farm. It's flavoured with orange and grapefruit and each pot costs £11.96.
11. As soon as the weather turns colder it's time to start slapping on lip balm and instead of going for a generic pot from Boots, these are specially desidend by Apply Me. Each one is made from natural ingredients, such as avocado and mango butter, and costs £4.95.
Kids
12. Christmas is one of the most exciting days of the year for kids and these personalised Christmas sacks are a great alternative to stockings. Each one costs £18.50, from Jonny's Sister.
13. One for slightly older kids, a personalised name pencil case, made by Pop Kid. Each one costs £8 and takes around two weeks for delivery.
14. This personalised colour-in Christmas tree is a great way to keeps kids entertained over Christmas. They've been made by Claire Close and each one costs £8.
15. Retro games always go down well with kids (and big kids) such as this rainbow humming spinning top for £18. It's been made by Posh Totty Designs Interiors and it quietly hums when it's being spun.
Green fingered
16. Gardening can take its toll on your skin, especially in the cold weather, so this Gardeners' salve and soap is the perfect remedy. The set cots £15.95 from Bellingham Soap Company and contains 100% natural ingredients.
17. Bees are dying out and this single tier bee hotel is a good way to attract them back into your garden. It costs £19.95 from Wudwerx. It's handcrafted and designed for 'non-aggressive bees' such as Mason or Leafcutter.
18. Planting herbs is a great idea but until the shoots start popping up, these ceramic marker labels are a handy way of knowing which one is in which pot. They're been designed by Juliet Reeves Designs and a set of five costs £9.99.
19. A bird feeder is a good gift for your green-fingered friends and this apple-shaped one costs £15.25. It's been made by Freshly Forked and comes with a small pack of bird food.
House proud
20. This vintage bicycle print with the quote "Melancholy is incompatible with bicycling" is a good present for bike fans and costs £12. It's a typographic print, which comes in A4 size and is made by Of Life and Lemons.
21. A bright, colourful jug is a good festive present and this one has been designed by Potstop. It's made of earthenware and costs £14.
22. To-do lists are a lot more exciting and adaptable with this heart-shaped blackboard. It costs £17 from Seahorse and is made from natural birch wood.
23. Bunting was everywhere this summer and the designers at Bookity have now made it possible to bring this trend inside with their garlands made from vintage maps. They're a beautiful way to decorate a home and cost £15.
Sports lover
24. Instead of forking out for real golf balls, these chocolate ones are a good edible alternative and cost £7. They're made by Choc on Choc and come in a box of nine.
25. For the sports lover and drinker in your life – these bottle stops come in a range of different sports including rugby, golf, cricket, tennis and football. Made by Whisk Hampers, these silver plated bottle stops are £17 each.
26. A personalised sports gift is good if you're stumped for ideas and this personalised sports quotes book by Sarah & Bendrix costs £15. You choose the sport you want and famous quotes by sportsmen and women will be printed on archival matte paper.
Globetrotter
27. Road trips and family holidays can now be remembered with this stitch your journey map by The Little Boys Room. It costs £17 and allows you to stitch a journey, creating a unique keepsake of holiday memories.
28. Luggage ties are vital for travelling and a personalised name tag is a good way to identify your bags. These alphabet leather tags cost £7.50 and are made by The Letteroom.
29. A personalised leather key ring is a fast way to find and identify your keys and a good gift for a frequent traveller. They cost £18 each and are hand made to order by Gracie Collins.
30. Instead of relying on email, or your memories, this paper Travelogue is a good gift for those going overseas to keep track of their adventures. It's made by The Little Boys Room and costs £19.95.
This is a classic lovemoney article that has been updated
More on Christmas:
Twelve good, cheap Christmas gift ideas
Last chance to get a £100 Christmas present from Halifax
Ways to spread the cost of Christmas
Top credit cards for Christmas shopping

Be the first to comment
Do you want to comment on this article? You need to be signed in for this feature