Fiesta, Golf, Corsa, MINI: the UK's best selling cars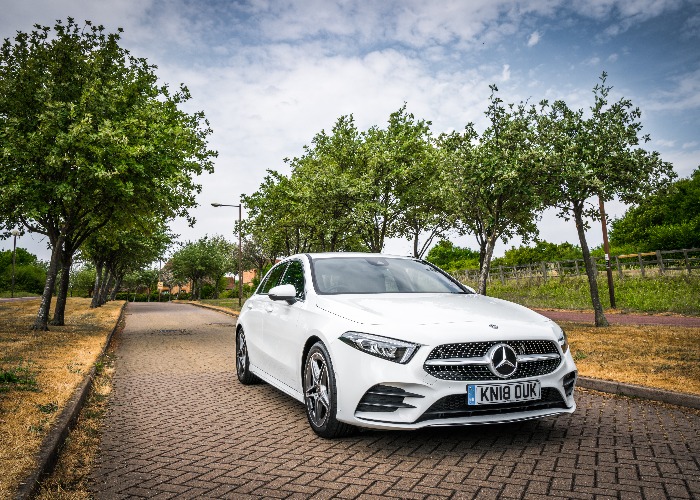 Which cars are the most popular among buyers? And do they deserve that popularity?
Last year was an up and down one for car sales, with lockdowns ‒ both national and local ‒ denting demand.
According to data from the Society of Motor Manufacturers and Traders (SMMT) in November, new car registrations were down in October 1.6% on the same period last year.
Nonetheless, there are still an awful lot of cars being sold every month, and some models that are clearly more popular than others.
So let's take a look at the top-selling cars in the UK (based on October 2020 figures) according to the SMMT, and their pros and cons.
10 ‒ Audi A3
During October, a little over 2,500 Audi A3 cars were registered, the data reveals, making it the tenth-highest selling new car for October.
The car's RRP starts at £24,375 so it's not exactly a bargain-basement model, though as the experts at WhatCar? put it you could do a lot worse if you're looking for a family hatchback.
The reviewers praise its sharp handling and "punchy" petrol engine, but the infotainment system is described as "fiddly" while Audi has an unimpressive reliability record.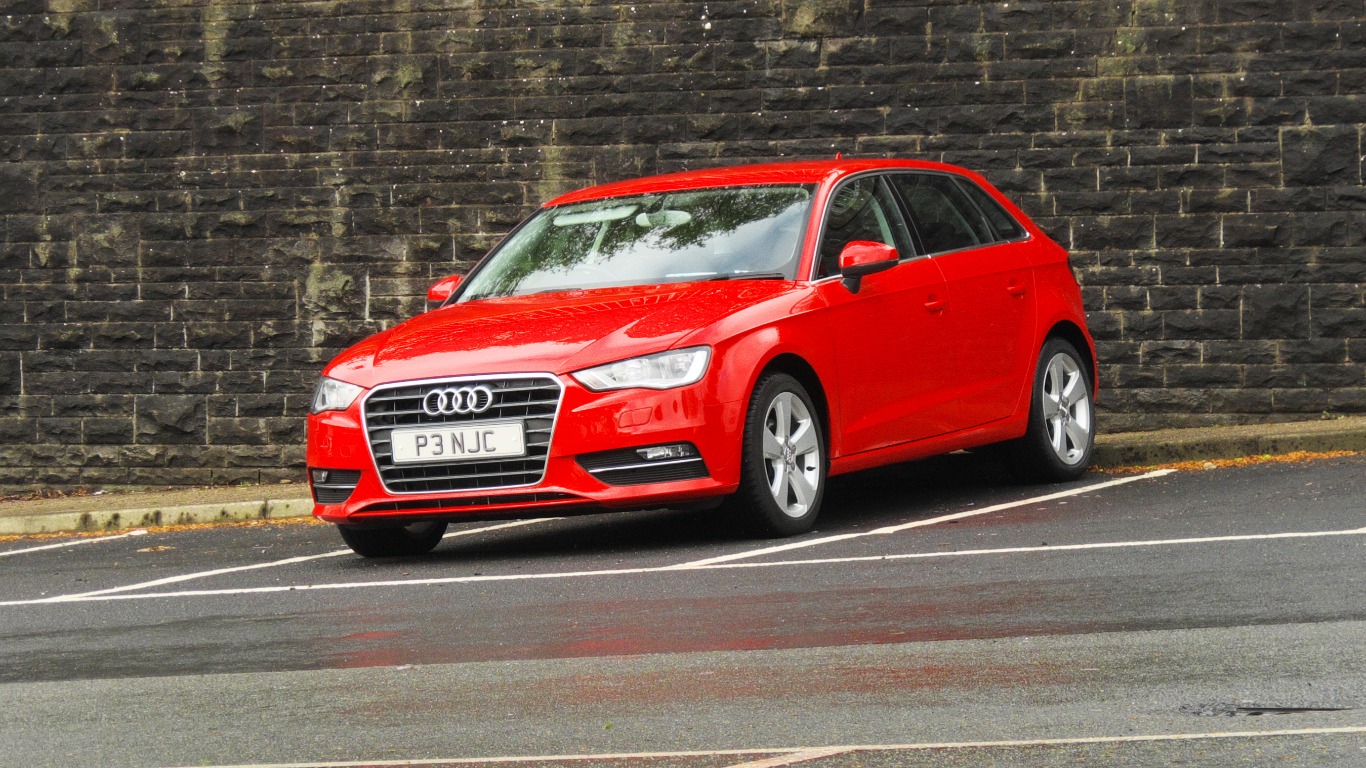 9 ‒ BMW 1 Series
The BMW 1 Series comes with an RRP starting at £23,885, and with 2,606 models sold over the month according to the figures.
Interestingly it's another family hatchback and is described as a "decent all-rounder" by WhatCar?, blending a comfortable ride with a lovely interior and "brilliant" infotainment system.
8 ‒ Ford Focus
The Ford Focus wasn't just a popular car in October, with 2,823 models sold; it's also the fourth-highest selling car of the year to date, shifting 33,965 models in total.
It starts at £21,995 and is yet another family hatchback.
The team at WhatCar? are enamoured with its sharp handling and "range of peppy engines" though it apparently has a "low-rent interior" and has a smaller boot than its peer, the Octavia.
7 ‒ MINI
The MINI is the seventh-highest selling car of both the month and the year to date, shifting 3,100 units in October and 25,841 in 2020 overall.
WhatCar? describes it as an "enduring icon" in the small car market, combining a lovely look with an engaging drive.
The fact that it has a strong resale value is another plus point, though inevitably with a MINI you don't have a huge amount of space to work with.
It has an RRP of £15,645.
6 ‒ Volvo XC40
This family SUV is a cracking performer. In fact, it's a former WhatCar? Car of the year, and according to the reviewers remains one of the best options in its class.
That may be why so many people are buying them, with 3,548 models sold in October. It has an RRP of £24,100.
5 ‒ Ford Puma
The Puma has had a strong month, with 3,609 units sold, while it is also the ninth-highest selling car of the year so far.
That perhaps shouldn't be a surprise as it is the current WhatCar? Car of the year, having won effusive praise from the reviewers on account of its practicality, low running costs and "cleverly designed" boot.
It comes with an RRP of £20,415.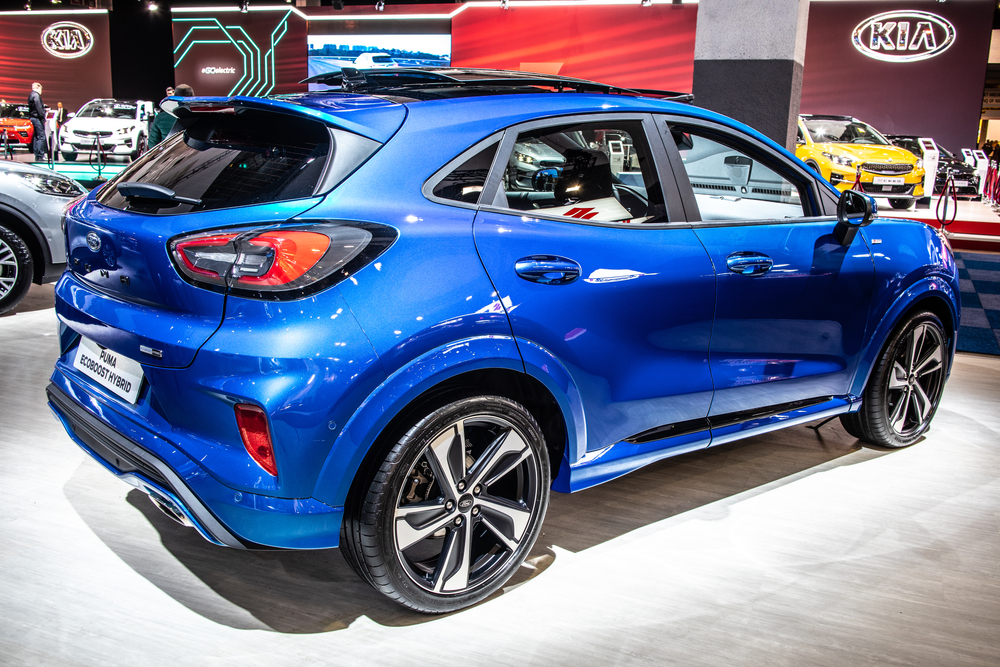 4 ‒ Volkswagen Golf
The Volkswagen Golf comes with an RRP of £20,280, but that isn't putting drivers off, with a whopping 3,831 models sold in October. It's also the third highest-selling car of the year to date.
What's more, the WhatCar? team reckons this latest version remains highly recommendable, as it boasts a comfy ride, tidy handling and a host of strong engines to choose from. There is the downside of a "fiddly" infotainment system though, while there are more spacious alternatives if that's your priority.
3 ‒ Ford Fiesta
The Ford Fiesta is the nation's highest-selling car in the year to date, having shifted 43,281 units, but it only takes third spot for the month of October.
The hatchback is described as "brilliant" to drive, and also boasts good fuel economy and CO2 emissions. It's not exactly class-leading though, and with an RRP of £16,385, you may be able to get better value from one of its rivals.
2 ‒ Vauxhall Corsa
The Corsa is the second-highest selling car on both a monthly and year-to-date basis, selling almost 4,000 units in October alone.
What's interesting is that despite its clear popularity, it gets pretty lukewarm reviews from the WhatCar? experts.
While there is praise for its decent boot and well-equipped engine, it suffers from a below-par safety performance, iffy resale values and a confusing infotainment system.
It comes with an RRP of £15.485.
1 ‒ Mercedes Benz A-Class
The A-Class is a car on the rise. It sold 4,149 units in October, granting it top spot, while it is the fifth-highest selling car of the year to date.
The car comes with an RRP of £23,085 ‒ and WhatCar? warns it is an "expensive choice" ‒ but that money goes a long way.
It's a comfortable, fun ride, has a great safety record and boasts a terrific infotainment system. On the downside, it's not exactly renowned for its reliability.
Save a packet on your next car
Of course, whether you're going for one of these best-selling models or something a little more niche has caught your eye, you're going to want to bag a bargain when it comes to actually getting your hands on the keys.
Thankfully there are plenty of simple ways to save money when you do so, from doing your research on what really constitutes a fair price to giving haggling a go and seeing if you can get the dealer to knock a few quid off the listed price.
For more, check out our guide on How to buy a car for less.
Be the first to comment
Do you want to comment on this article? You need to be signed in for this feature