Holiday refunds: online travel agents blamed for delays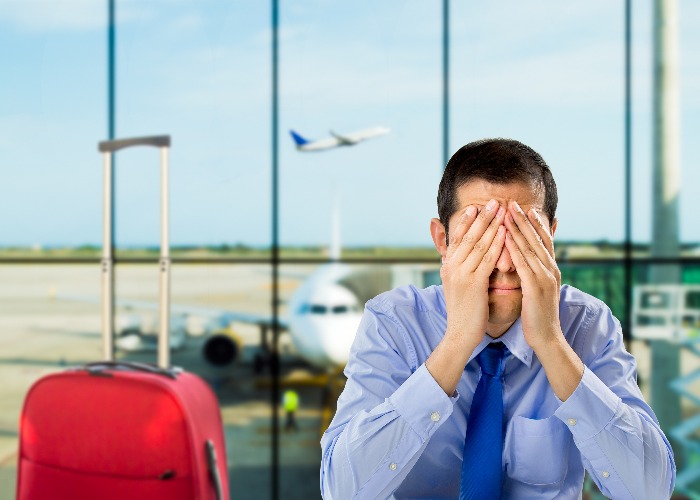 Thousands of holidaymakers are having to wait too long to get their money back, and airlines claim it's not just them at fault.
Many people who had holidays, big or small, booked for this year have had a nightmare time. It's bad enough, though absolutely understandable in the circumstances, that their trips have had to be cancelled.
However all too often getting their money back for flights and hotel stays that can't go ahead has been a testing experience, with travel firms accused of dragging their heels.
In fact a study by consumer champions Which? back in June suggested that as many as eight out of ten customers of certain airlines who had requested a refund in the previous months were still waiting for their cash back.
The situation has got so bad that the Spanish government has threatened to take airlines to court over their antics.
Yet, according to one of the worst offenders, plenty of customers who are still waiting for their money are being denied that cash not by the airline itself, but by the site they booked their trip through.
Don't blame us
Ryanair has put up a new section on its website covering refunds, specifically those for customers who booked their trips through 'screen scraper' websites or third party travel agents.
Now it's fair to say that many travellers wouldn't have a clue what that means ‒ I didn't ‒ but the firm is talking about sites like lastminute.com, Love Holidays and On The Beach.
According to Ryanair these sites use special software which copies the content of the Ryanair website, and makes them appear to travellers as "authorised agents" of Ryanair.
However, the sites supposedly don't share the customer's personal details with the airline; things like their email address, payment details or home address, instead supplying Ryanair with "fake information".
And the airline says "This means we often cannot contact you with important information regarding your bookings and until now, we have been unable to refund you directly."
You'll notice the 'until now' in that statement.
Ryanair has now built a customer verification form, which you can submit directly to the airline to request a refund. It says it will then go through the details to check everything is above board and arrange a refund.
Fake news?
Describing the details supplied by travel agents as fake is somewhat unhelpful too. Some agents may use their own email addresses and the like as an added security measure, in order to protect their customers' details.
Other agents say they provide the customer's information from the outset, too.
A spokesperson for loveholidays told loveMONEY: "We provide Ryanair with full customer contact details in the booking process and do not block any customers from receiving a cash refund or voucher from Ryanair if that is what they have chosen.
"Furthermore, if a Ryanair flight is booked through the loveholidays platform, customers have access to their flight booking information on the Ryanair site as if they had booked directly.
"This allows Ryanair to make direct contact with customers in the event of any changes or updates to their flight and customers to manage their flights."
Caught between two stools
Ryanair notes that if you receive confirmation from the airline that your booking has already been refunded to the third party you booked through, then you will have to contact them directly to get your money back.
It adds: "In some cases, these websites requested refunds on behalf of customers but there is no guarantee that they will pass this money on."
How big is this issue?
According to reports in The Guardian, hundreds of passengers have attempted to claim refunds for cancelled journeys, only to discover that the money has been refunded onto cards owned and run by agent firms, but which has yet to make its way back to them.
This is backed up by complaints experts Resolver, which says that it has heard from thousands of consumers who have been told by online booking agents that they can't get a refund, only to check with the hotels and airlines directly and then discover that the refund has already been paid, they just haven't received a penny of it.
Martyn James from Resolver said it was "absolutely unacceptable" for these businesses to sit on the cash of their customers, which they have no right to hold, and suggested that they were "chancing it" because they know that there are other issues that are keeping the authorities busy at the moment.
Thankfully it's something that the Competition & Markets Authority is now looking into, with the prospect of fines and legal action down the line, but that may be some way off.
Taking responsibility
Unhelpfully online travel agents aren't regulated, which may make it easier for less scrupulous firms to try it on in some way.
What's more, James points out that as many of these firms are not covered by the Packaged Travel Regulations there's little to no protection in place when things go wrong, while there's no free ombudsman to turn to either.
In short, the situation is something of a mess.
Clearly it's wrong that such a big segment of the market can seemingly act with little in the way of consequences.
Online travel agents are not exactly new, so it's bizarre that it apparently hasn't occurred to anyone in a position of authority that it might be a good idea to have a real regulator in place to ensure they treat people fairly.
That needs to be addressed, and pronto, or else we will continue to see areas where less scrupulous businesses are able to take advantage of the loopholes they find.
Be the first to comment
Do you want to comment on this article? You need to be signed in for this feature