Safest cars to buy in the UK: Mercedes, Tesla, Toyota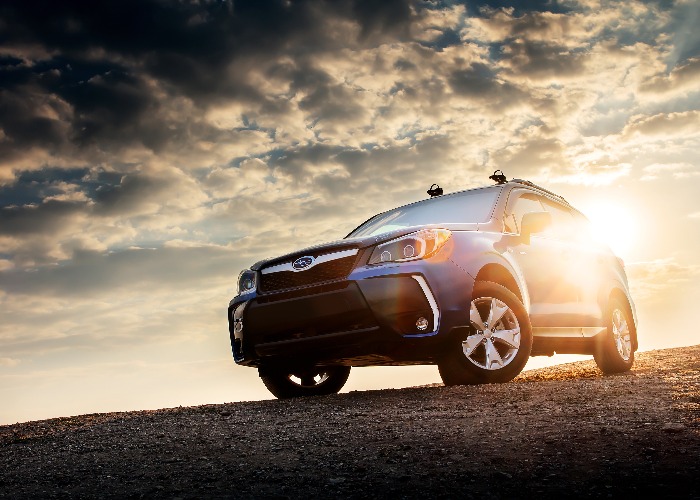 Which cars score most impressively in the Euro NCAP testing?
When the time comes to purchase a new car, you want to think about more than simply how many miles to the gallon you're going to get.
How safe the vehicle is, and how well it will protect the occupants ‒ and other road users ‒ from being caught up in an accident is also of crucial importance.
One way to getting an insight into the safety of a vehicle you're considering buying comes via the testing conducted by the safety experts at Euro NCAP.
Get AA breakdown cover from £6 a month
What does Euro NCAP look for?
Cars are subjected to a host of tests, and scored on how they perform against four categories.
Those are adult occupant protection, child occupant protection, vulnerable user protection (pedestrians and cyclists for example) and safety assist, which is an assessment of the technology included in the vehicle which will help the driver to be more safe behind the wheel.
Those scores are then brought together to produce an overall rating out of five.
It's worth pointing out that Euro NCAP revamped its testing earlier this year, introducing a new frontal offset test, as well as a 'mobile progressive deformable barrier' test which grades a car on how it protects its occupants as well as the risks it poses to the car it has crashed into.
To date, four models have been subjected to this new testing regime: the Toyota Yaris, the Volkswagen ID.3, the Mazda MX-30 and the Honda Jazz. Impressively, all four have achieved the full five stars.
However, are they the best of the best? Not quite, according to WhatCar?, which has gone through the tests in detail to pick up the absolute top performers on the safety front based on tests from 2018, 2019 and 2020.
So let's take a look at the absolute pinnacle of safe cars that you can buy today.
10. Audi A3 / Mazda CX-30 / Toyota RAV4 / Toyota Corolla
Tenth spot is tied between four models, which each notched up scores of 342 out of 400 across the four individual testing categories.
The Audi A3 scored particularly well on the adult occupant tests with a rating of 95%, while its safety assist score of 85% was until recently the highest of any car tested.
The tech included in the car as standard include blindspot monitoring and a lane-keeping system.
The Mazda scored even more impressively on adult occupant tests, racking up a 99% rating, while it also did far better than the Audi on the vulnerable user tests, scoring 80% compared to 66% by the Audi.
However, both Toyota models were even more eye-catching in the vulnerable user tests, with the RAV4 scoring 85% and the Corolla 86%.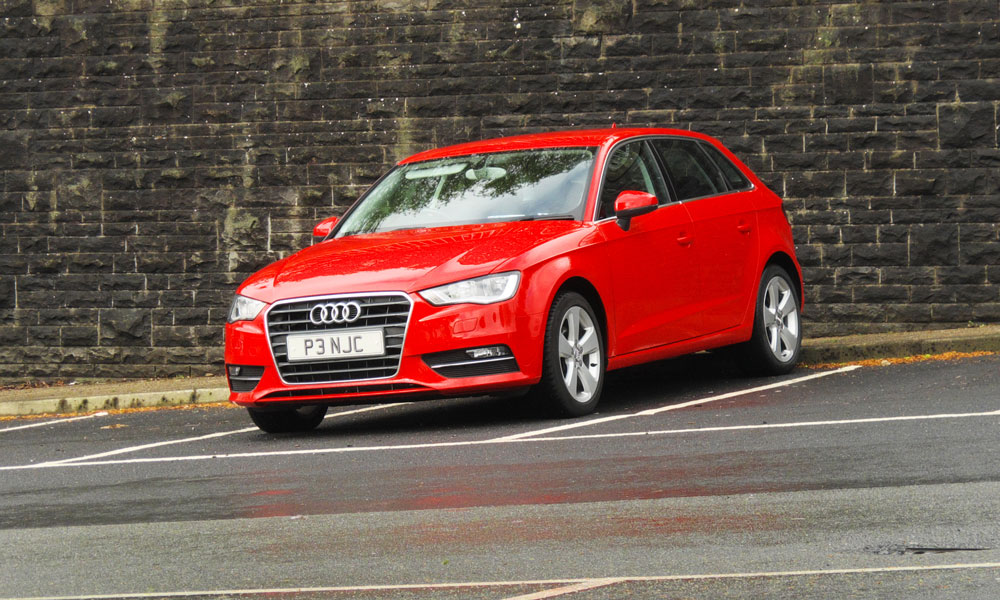 9. Volkswagen T Cross
The T Cross scored an impressive 344 out of 400, scoring 97% on adult occupation protection and 86% on child occupant protection.
Its safety rating isn't the only thing going for the T Cross either; the experts at WhatCar? Point out that it performs well in most respects, being "practical, comfortable and good to drive".
Importantly it also boasts plenty of safety equipment, helping it to an 80% score in the safety assist category.
Search for cheaper car insurance with Confused.com
7. Lexus ES / Tesla Model X
Seventh spot is also shared, this time between two different models.
The Lexus did really well in the safety assist category, with a rating of 87%.
It comes with all sorts of useful kit including automatic emergency braking and lane-keeping assistance. It scored 91% and 87% in the adult occupant and child occupant categories respectively.
The Tesla scores incredibly on the tech front, at 94%. That's the joint highest score of any model in the safety assist category. It also performs well on adult occupant protection, scoring 98%.
Both cars notched up a total of 345 out of 400 in the Euro NCAP tests.
6. Subaru Forester
The Forester finished the tests with a total score of 346 out of 400.
It performed really strongly on both adult occupant (97%) and child occupant (91%) protection.
The Forester has won strong praise from the team at WhatCar? in the past, noting that it is "built to last" and now comes with hybrid power, which could reduce running costs.
5. BMW 3 Series
The 3 Series isn't quite the technological marvel of other vehicles on this list, with a safety assist score of just 76%.
But it is nonetheless a brilliantly safe vehicle, notching scores of 97% on adult occupant protection, and 87% for both child occupant protection and protection of vulnerable road users.
Overall it managed a score of 347 out of 400.
It is also described as a "triumph" by the team at WhatCar?, as its reigning champion in the executive car market, boasting a brilliant interior, sharp steering and "superb body control".
Get AA breakdown cover from £6 a month
4. Tesla Model 3
Our second Tesla to make the list is the Model 3, with a total score of 350 out of 400. Given the firm's emphasis on driver technology it's perhaps unsurprising that it racks up 94% in the safety assist category.
However it also does incredibly well in adult occupant protection (96%) and child occupant protection (86%).
3. BMW Z4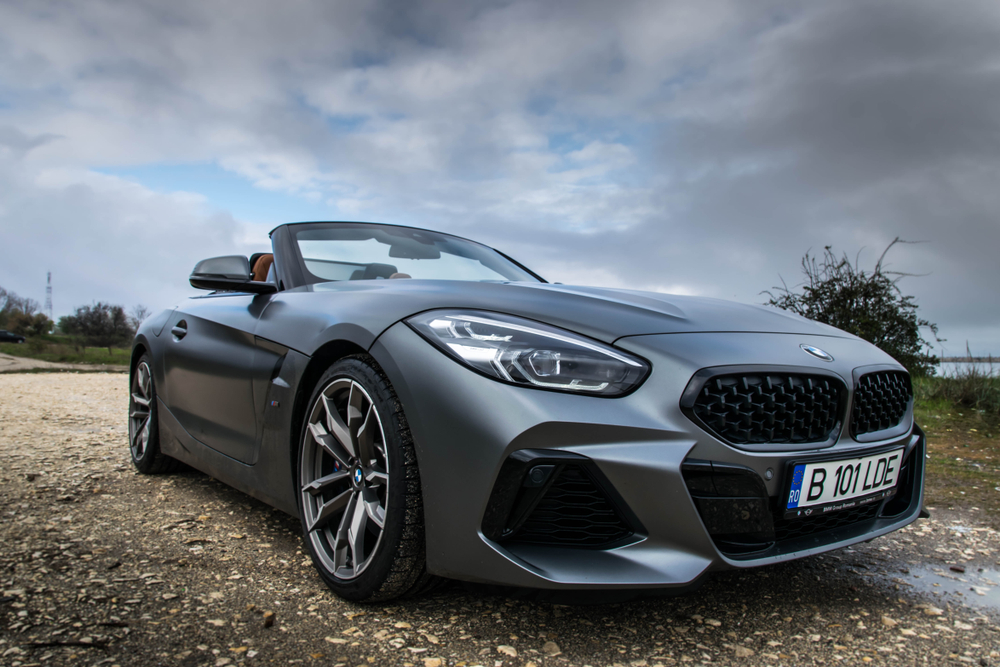 The Z4 performs incredibly well when it comes to protecting other road users, with a score of 91%, while it's also excellent at looking after the vehicle's occupants with a 97% score for adults and 87% for children.
That leads to a total score of 351 out of 400.
2. Mercedes CLA
The CLA's performance in the child occupant protection category is notable, with a score of a thumping 91%. It scored the same for the vulnerable road user category too.
While it comes with plenty of standard technological safety kit, it only scored only 75% in this area.
Euro NCAP suggested that its lane-keeping system was only marginally effective. Nonetheless it performed superbly overall, with a total score of 352 out of 400.
Search for cheaper car insurance with Confused.com
1. Mercedes A-Class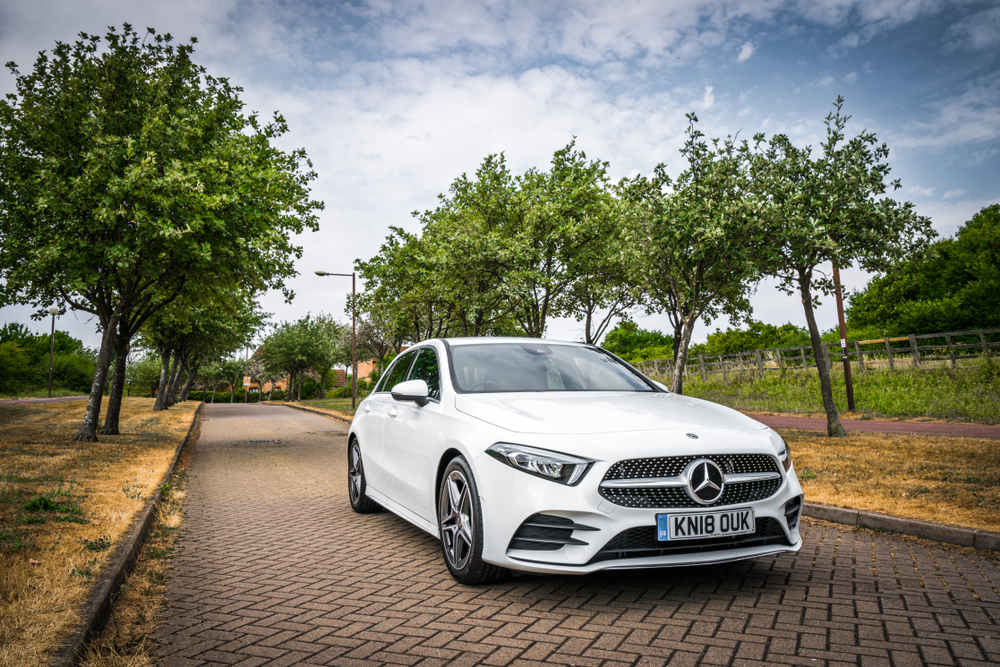 However, top of the tree is the A-Class from Mercedes. It managed a tremendous score of 354, with 96% for adult occupant protection and 91% for child occupants.
It's worth noting that the A-Class is the cheapest model in the Mercedes Range, and yet outperforms its more expensive peers to the point that it has the highest combined score of any car that has gone through the Euro NCAP testing.
It also won the safety award in the WhatCar? awards last year.
*This article contains affiliate links, which means we may receive a commission on any sales of products or services we write about. This article was written completely independently.
Be the first to comment
Do you want to comment on this article? You need to be signed in for this feature